1946-1973
Gateway Class of 1964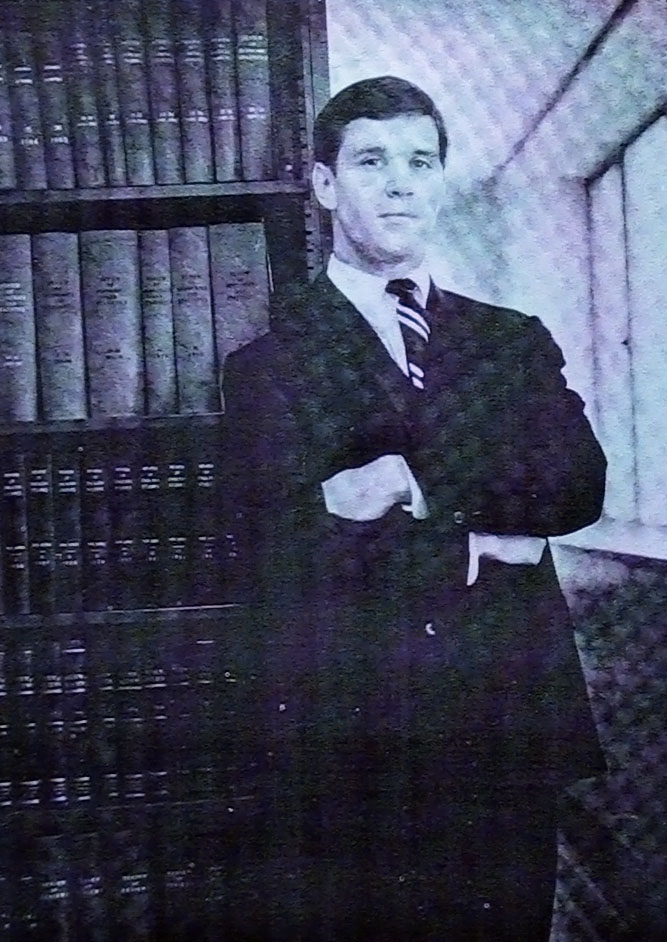 According to his coaches, teammates and classmates, Dick Adipotti may have been the first Gateway Senior High School three sport superstar.
At Monroeville Junior High, Dick played football, basketball and ran on the track team. As a freshman, he lettered in all three sports. When Dick arrived at Gateway Senior High School, he played football, baseball and basketball. As a sophomore, he played on the Junior Varsity football team as a defensive back. He also started off his junior year playing defensive back, but due to his speed and natural ability, Coach Pete Antimario decided to try him as a tailback. Although Dick excelled as a tailback, he lettered in his junior year due to his strong defensive skills. Dick's senior year started out strong. In the second game of the season, he scored on runs of 25 and 27 yards and a 90 yard pass interception earning the "Area Athlete of the Week" title. After a 65-yard screen pass touchdown reception against one of the toughest teams in the W.P.I.A.L., he received player Honorable Mention in several area newspapers as well as catching the attention of some college recruiters.
Dick was described as "versatile" on the football field and "an aggressive little fellow with a hot dribbling hand" on the basketball court. For basketball, Dick was named to the Dardnell Press East Suburban All-Star team. As Co-captain for the basketball team, along with his hot dribbling hand and incredible play making abilities, Dick did his share to take the Gators into a Section 11-A pennant. He was voted one of the starting five on the East Suburban Basketball team by Dardnell Publications. Dick also excelled in baseball. The Pittsburgh Pirates invited Dick to Forbes Field to take a look at his skills. The University of Pittsburgh recruited Dick for the basketball team.
According to Coach Pete Antimarino "Dick was one of the most outstanding, all around and versatile athletes ever to don the black and gold at Gateway Senior High. I noticed him at upper elementary school and junior high school. At this early age you could see great athletic attributes. He was a natural. He could run, move and throw. We couldn't wait until he would be of high school age. Dick fulfilled all of our expectations."
CAREER HIGHLIGHTS
Football
Leading rusher and scorer
Three touchdowns in one game against North Allegheny
Basketball
Two year starter at point guard
Co-Captain of 1963-1964 team
Baseball
Leading hitter and all section player
In 1989, Dick was inducted into the East Boros Chapter of the Pennsylvania Sports Hall of Fame.
Dick chose to attend Youngstown State University in Ohio on a football scholarship.
He was considered one of the finest backs ever to don a Penguin football uniform. He chose to attend Youngstown State University, not because of its proximity to the Monroeville area and the fact that his family would be able to see him play,
but the chance to play early in his career was more than an attractive feature to him.
Dick had an outstanding football career at Youngstown State breaking and setting many records at that time. He was given the highest honor at Youngstown State by being named to their athletic Hall of Fame. Upon completing his grid career at Youngstown State, he had a tryout with the Montreal Aloutees of the Canadian Football League where he played in 1968. Injuries forced his retirement. He later played baseball for the Monroeville Maulers in the Greater Pittsburgh League.