Gateway Class of 1981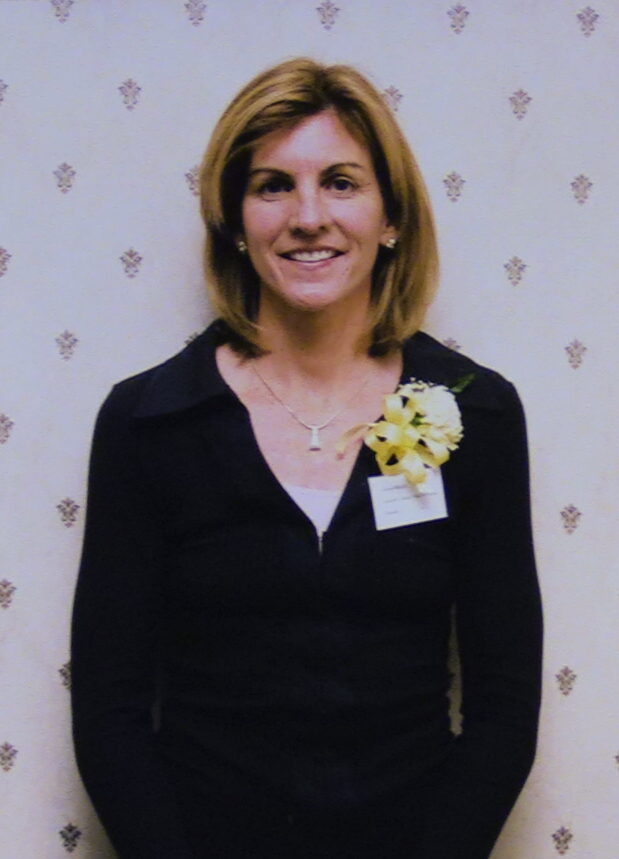 Joanne Boyle was one of those rare outstanding student athletes that participated in four varsity sports during her years at Gateway High School. She played softball, volleyball, basketball and track. According to Joanne, she did nothing significant in two sports, however, just the fact that she participated in four sports is very significant. She was quiet and not flashy. She led by example, worked very hard and went about her business. She was simply an outstanding student athlete. She was a competitive track star and, moreover, she was a dominating basketball player. As you will read later, Joanne has a very impressive resume since her days at Gateway. We at the Gateway Sports Hall of Fame are proud to have her as one of our newest members.
There are not enough superlatives that could describe the contributions that Joanne Boyle made to the Gateway Girls Basketball Program. After having a superb 1979-1980 junior year, she was the single most reason that the Gator Girls carded a 19 Win – 4 Loss season her senior year. Joanne could do it all; run fast, jump high, rebound, score and led the team as it's captain. Her efforts earned her All WPIAL honors and her sense of dignity and respect will never be forgotten by all who were lucky enough to have known her on and off of the court. In 1981, she led the Gator Girls to the WPIAL Section 5 AAA Championship. She averaged 20 points per game along with 15 rebounds per game. She was the total package. Duke University offered her a full basketball scholarship which she accepted. In Gateway's 20 plus year history in 1981, Joanne was the first girl basketball player to do so.
Joanne had an equally impressive track career. In 1980, her junior year, she placed 2nd in the WPIAL triple jump. She placed 13th in the WPIAL 100 meter hurdle and she placed 16th in the WPIAL high jump. In the PIAA meet, she placed 14th in the triple jump. In 1981, Joanne once again participated in the WPIAL finals in the high jump, triple jump and the 110 meter hurdle. She placed 2nd in the WPIAL and PIAA triple jump and received the silver medal for her effort. Joanne still holds the low hurdle record at Gateway. Joanne was surely one of the greatest girl athlete's to ever grace the halls of Gateway Senior High.
Following her days at Gateway Senior High School, Joanne accepted a basketball scholarship to Duke University. She was a four year letter earner, 1981-1985, and captained the Blue Devils her senior year. She helped the team set school records for most wins and the most ACC wins in a season. Joanne concluded her playing career second on the Duke scoring charts and first in assists. Her 75 steals during the 1984-1985 campaign remained the highest single season total until broken during the 2000-2001 season. She also competed in track while at Duke and was an ACC finalist in the high jump in 1985. Joanne received her bachelors degree in economics from Duke University in May of 1985.
From September 1987 to April 1989, Joanne worked as a volunteer assistant basketball coach at Duke University while attending graduate school at the University of North Carolina. Her responsibilities included pre-season conditioning, scouting and daily practice preparation. She was also involved with the planning and organizing of summer camps. In May of 1989, Joanne received her masters degree in health policy and administration from the University of North Carolina.
Between July 1990 and May 1993, Joanne played professional basketball in Luxembourg and Germany. She played two years for a division one team in Luxembourg where her team won the league championship and the "Luxembourg Coup." During her two year stay, her team qualified for the European Championships. Her third year was spent with a division one club in Osnabruck, Germany. She coached second division women's teams in Luxembourg and Germany, ages 17 to 24. She won the league championship all three years. As head coach, she was responsible for daily practice preparation, game day procedures and travel.
In August 1993, Joanne was hired as the assistant women's basketball coach at Duke University. In her eight years at Duke, the Blue Devils won 4 ACC Regular Season Championships, 3 ACC Tournament Championships, 2 NCAA Sweet 16 Appearances, 1 NCAA Elite Eight Appearance and 2 NCAA Final Four/Championship Game Appearances. From 1999 to 2002, 4 consecutive years, the Blue Devils were nationally ranked in the top 10 in the country. In addition to those very impressive numbers, her teams made eight consecutive NCAA appearances and had seven 20 game winning seasons. She coached four All Americans, two Kodak All Americans and one National Freshman of the Year. Her main responsibilities at Duke included; recruiting student athletes, planning and organizing team travel, formulating budgets, scheduling opposing teams, monitoring students academics, developing perimeter players, creating and implementing pre-season and post-season conditioning programs, organizing summer camps and scouting. She was totally involved in the day to day operations on and off the court.
Towards the end of her career at Duke, without going into a lot of detail, Joanne faced a unique personal challenge off the court. She overcame a life threatening illness and became an inspiration to all. She had a new outlook on life and found herself re-energized and ready for new challenges. She was now ready to head her own program.
Joanne Boyle's dedication and hard worked paid off when in April 2002, she was named the Head Women's Basketball Coach at the University of Richmond. Richmond has made a total commitment to their women's basketball program and Joanne expects her program to excel at the national level. She is looking to establish her own coaching style and philosophy while drawing on her vast array of experiences as a player and coach. She has dedicated herself to helping each member of the team to become better players and better persons as they collectively strive toward winning an Atlantic 10 Basketball Championship. Her 2002 team made the Elite Eight at the WNIT. Gateway High is very proud of her achievements and we welcome her into our Gateway Sports Hall of Fame.
We asked Joanne about her most vivid memory of Gateway Athletics:
"The best memories I have about Gateway Athletics involve the special relationships I formed with so many friends and coaches. There were definitely a group of eight special young women (Alicia McGinnis, Nancy McFadden, Debbie Edwards, Helen Zajac, Diane Kollar, Diane DeGurian, Lee Repasky and Renea Colwell) that bonded through our experiences within athletics. The camaraderie amongst the athletes and commitment to one another, along with the passion and hard work of my coaches, Ron Davis, Bonnie Young and Gary Machen enabled me to have the opportunity to pursue my love of basketball in college."

Joanne Boyle