Gateway Class of 1970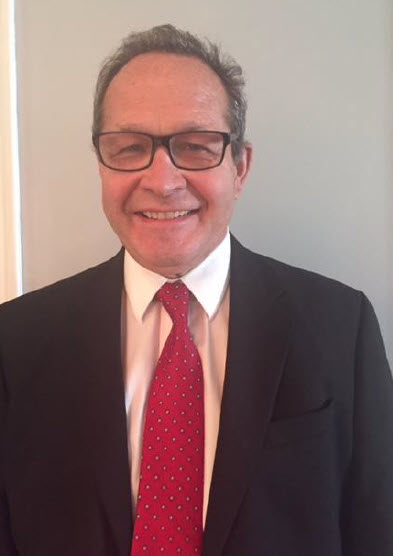 Mark grew up in the Turnpike Gardens neighborhood in Monroeville, along with 4 brothers and 3 sisters. It was a brand new sub-division in 1955 and there was an abundance of new kids to play ball with and get into all manner of mischief. Mark's first exposure to organized football came in 8th grade playing for Steve Statnick's South Junior High Team. Coach Statnick instilled a physical and mental toughness in his players and they did not want to disappoint him. Coach Statnick was a good man and well respected by all. In ninth grade the team was undefeated and looked forward to moving up to the high school. The South players were very aware that the other Junior High in Monroeville also had a very good team and some talented players that would be stiff competition for positions on the high school team. Mark had heard that he would probably be competing with Jack Campbell, Monroeville Jr. High's talented running back for the tailback position. But the bottom line was that they were probably going to have a very good high school team in a couple of years.
Sophomore year was another learning experience and Mark and most of his teammates bided their time on the JV team. It was during that year that the most life changing event in Mark's 65+ years occurred, and in, of all places, Geometry class! A beautiful brunette walked through the door and life was never the same again for Mark. Her name was Kathy Mohan, a Gateway cheerleader, a hard worker with an outgoing personality and an excellent student, but absolutely no help at all in comprehending geometry theorems. Fifty years later Kathy is still the best thing that ever happened in Mark's life.
Back to football. The Gators were very optimistic going into the 1968 season. The team had a good mix of seniors and underclassmen. Mark moved to fullback and wondered if he would just become a blocking back. Mark best friend and neighbor, Tim Georgvich, was the starting tailback. It was a bittersweet year as Gateway went 8 and 1 with the only loss by one point to Penn Hills in a game that was dominated by Gateway. Mark finished the year with 104 carries and 520 yards rushing with 8 touchdowns. Mark was named to the All West Penn conference Team.
After the highly successful, but unsatisfying season because of that one loss, everyone was excited and driven to win a championship for Gateway in 1969. Our coaches were outstanding and kept our focus on each game. The Gators had talent at every position and plenty of depth besides. The offense averaged 33 points per game and the defense gave up only 8 points per game, yet going into the championship against Altoona the pundits proclaimed Gateway, a decided underdog. To a man, the Gators were confident and didn't acknowledge their underdog status. The only negative was that there was a 4 week layoff before the championship game was played. This gave the school and the entire community plenty of time to get revved up to a fever pitch by the time November 29th rolled around.
Gateway jumped on the Mountain Lions and never looked back while rolling over their highly ranked rushing defense. It was a true team effort. Mark tallied 86 yards on 13 carries while starting at outside linebacker for the first time all season.
For the season, Mark rushed 167 times for 1328 yards and 14 touchdowns. Honors included All Conference, All-WPIAL and Honorable mention All State, 2nd in WPIAL MVP voting, Member of the Big 33 Team and Monroeville Jaycees Offensive MVP of the 30-0 Churchill drubbing. For his career, Mark rushed for 1,848 yards on 271 carries with 22 touchdowns and 5 extra points.
After numerous college visits and offers from schools including University of Nebraska, University of Michigan, Michigan State, Notre Dame and North Carolina State, Mark settled on the University of Kentucky and lettered 2 years while starting as a sophomore the last 4 games of the season. Mark averaged 4.9 yards/ carry with 3 TDS his sophomore year After a significant ankle injury early in his junior year, Mark decided to concentrate on his Bachelor of Business Administration & not play his senior year at Kentucky. Mark and Kathy tied the knot on June 8, 1974 and after graduation took a financial analyst position with Rockwell International for 2 years. Mark spent the next 28 years with Bacharach Incorporated, a Division of United Technologies Corporation, ultimately becoming Vice President of Finance. Upon retiring from this position, Mark has spent the last 13 years as the CFO of the non-profit United Mitochondrial Disease Foundation. The UMDF funds research to find treatments and cures for this deadly disease.
Mark and Kathy have raised 3 wonderful children, Matthew, Kate and David and have 5 beautiful grandchildren. Mark and Kathy live in Murrysville, PA.
Mark wishes to sincerely thank the Hall of Fame committee for this great honor and the folks who were such an integral part of his success. They include his teammates especially the offensive line, Mike O'Toole, the late John Kuster, Randy Rovesti, Kip Delionibus, and Bob Leerberg, Ends: Dave Jagdmann and Vince Lamberti and my fellow backs Jack Campbell and Mike Devine, who were complete players and of course QB Rich Hrenko who was our leader in the huddle, an exceptional passer and unselfish player.
Mark would also like to acknowledge our fabulous coaches and wishes he could thank each personally. The late Walter (Pete) Antimarino, Head Coach, the late John Moody & Steve Klipa, and Art Betts, Larry Hanley and the late Steve Statnick. Along with the Henry Furrie, Gateway's Athletic Director, these coaches and A.D were outstanding mentors that made the 1969 team a cohesive unit good enough to win Gateway's first WPIAL Football Championship.
Finally, Mark will be forever grateful to his parents, Paul and Marilyn Campbell for the sacrifices they made and the example they showed during Mark's childhood. Mark's father passed away at 92 years of age on September 17, 2017 and will be sorely missed. Mark is also very grateful to God for his many gracious blessings including keeping our team safe from serious injury during that magical 1969 season.
Thank you all very much.