1932-2004
Beloved Coach, Teacher And Respected Leader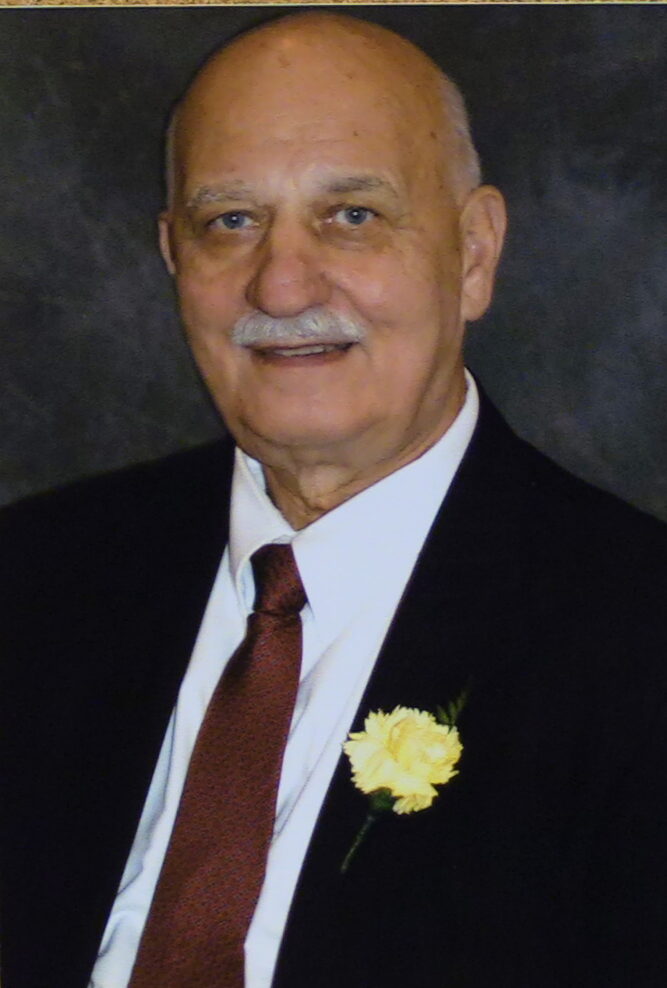 Coach Steve Klipa was an integral part of Gateway's football success for many years. He coached at Gateway from it's beginnings in 1958 until his coaching retirement after the 1992 football season. Five decades of coaching excellence. 17 Conference Championships, 5 WPIAL Championships and 2 Pa State Championships are just a few highlights from his long coaching career. His dedication, commitment and love for Gateway football was unmatched. It wasn't that he coached the linemen and special teams, it was the way he coached. He was a tough love coach. Sometimes his lineman drills were so difficult that many of his players couldn't wait for the start of the game because the game was sometimes less intense. His playing days taught him that football, especially at the high school level, is a very emotional sport. He knew that often heart, along with preparation, would win over size and strength. His philosophies of life and coaching are understood if you know the Gateway meanings to the following words – Attitude-Discipline-Respect-Tradition-Togetherness. These were the teachings of Coach Steve Klipa. For over thirty years he touched many different generations of Pitcairn and Monroeville boys. Those boys are now grown men and have nothing but love and respect for the man who taught them. Coach Klipa was an essential piece of the Gateway football powerhouse puzzle. Coach Klipa has been inducted into the hall of fame along with his teammates on the first three Gateway Championship Football Teams. It is an honor for the Gateway Sports Hall of Fame to have Coach Klipa inducted for his individual efforts and contributions.
Steve Milos Klipa graduated from Pitcairn High School in 1950 where he starred in football for Coach Chuck Klausing as his first team captain. He played four years at Pitcairn High. In 1946 and 1947, his freshman and sophomore years, he played half back. His junior and senior years, in 1948 and 1949, saw a switch from halfback to fullback. He earned varsity letters three of his four years at Pitcairn High. After his senior year, he was named to a number of "all district" teams including the Braddock Free Press Eleven, All Westinghouse Valley News Second Team Fullback, All WPIAL Class B honorable mention Back and he received the Mohawk Memorial Award for outstanding athletic ability and good sportsmanship on and off the field. Beginning at age 14, he played two years of sandlot baseball for the Pitcairn Hilltoppers. He played infield and outfield on this team which participated in the City County League in 1947. The league included the older teenagers, and, at 14 years of age, he may have been the youngest player in the league. Pitcairn's other team to play in that league was the Pitcairn Black Hawks.
Coach Klipa played three years of baseball at Pitcairn High School. As a sophomore, he played third base. As a junior and senior, he was the catcher.
At Pitcairn High, he earned three varsity letters in baseball. He was vice president of his senior class. He was also a member of the Pitcairn American Legion Post No. 256 baseball teams both in 1948 and 1949. The 1948 team was the Western Pennsylvania Champions and the Pa State Champion runners-up. At that time, in 1948, each member of the team was presented a miniature baseball autographed by Babe Ruth. Making the presentation, at Shibe Park in Philadelphia, was the long time owner and manager of the Philadelphia A's, Mr. Connie Mack, who was also the commissioner for legion baseball in Pennsylvania. Coach Klipa then attended Geneva College on a football scholarship where he lettered in football in his first year, 1950, and every year thereafter. He was a linebacker and a heavy contributor to the teams eight wins and one loss in 1950. On the 1951, 1952 and 1953 teams, he played offensive guard and defensive linebacker. In 1976, Coach Klipa was included in a historical account of Geneva College Football, A 150 Year Perspective. Coach Klipa's name headed a list of the 1951 football team as having the toughest schedule in two decades of Geneva Football.
He was inducted into the U.S. Army in August 1954. He received his basic training at Camp Gordon, GA. He entered the Southeastern Signal School completing studies to serve as a signal supply specialist. His service time in Japan spanned fourteen months. While in Japan, during the spring of 1956, he was a member of the 5th Cav Regt. Black Knights Baseball team at Camp Schimmelpfenning, Sendai, Japan, as a catcher. The team played other Armed Forces teams throughout Japan. He was separated from service at Fort Sheridan, IL in June 1956.
Coach entered graduate school at the University of Pittsburgh in the summer of 1956. He began to teach in the fall of 1956 at Monroeville Jr. High School while continuing his education at the University of Pittsburgh. He received his Masters Degree in Secondary Education in 1958. He earned a Secondary Principalship Cerification in 1967. In all he earned seventy two graduate credits from the University of Pittsburgh. Through in-service work he gained seven credits, part of which were for evaluation in 1980 and part of which were for the study of computers in 1983. He also received three graduate credits from Wilkes College in 1983.
Coach Klipa was supervising teacher for six different student teachers over his career within the Gateway School District. He served from December 1968 into the summer of 1969 as assistant principal at Gateway Senior High School. He also served as high school math facilitator for the math department in the school year 1988-89. Coach is included in the 2nd edition Volume 1, 1992 of "Who's Who Among America's Teachers". Coach Klipa retired from teaching on June 16, 1993.
His coaching career began in 1957 where he was an assistant football coach at Pitcairn High School. From 1958 to 1960, he was an assistant football coach at Gateway. From 1961 to 1964, he coached at Monroeville Junior High. From 1965 to 1992, Coach Klipa was a member of the Gateway Varsity football staff. His service totals 36 years as an assistant football coach, 31 years at Gateway, 4 years at Monroeville Junior High and 1 year at Pitcairn High.
Coach Klipa was one of the first athletes introduced to weight training and was one of the first coaches who was an advocate of weight training to improve one's effectiveness in sports. He spent time during the off season on football player strength conditioning and attitude adjustments.
Coach Klipa was a very dedicated individual especially when it came to Gateway. From 1969 to his retirement in 1993, he served as scorekeeper and timekeeper for the Gateway Varsity Basketball team.
On October 8, 1993, Coach Klipa was inducted into the East Boros Chapter of the Pennsylvania Sports Hall of Fame, a well deserved honor.
Coach Klipa still lives in the district with his lovely wife, Georgeann. Their family includes: Son George: wife Dorothy; children Rachel, Ilija, and Elisabeth. Daughter Judith Obrknez: husband Ivan; children Vasilije and Evdokia. Son Nicholas: wife Zorica; child Anastasia. Daughter Paula Dragovich: husband Simo; children Sava and Mihailo. George and Nicholas both played football for their father at Gateway. Neither one was an interior lineman, George played tight end and Nicky was a quarterback. Coach also had nephews who played football at Gateway Senior High School. James Klipa TE and the Silianoff brothers, Stevan C, Michael DT and David LB.
Coach Klipa remains quite active and volunteers much of his time to the
St. Nicholas Serbian Orthodox Church in Monroeville.
We asked Coach Klipa about his fondest memory at Gateway and, for the first time, he was at a loss. He was involved in so many Gateway Gator triumphs that it would be hard for him to single out one particular moment. Anyone that really knows Coach Klipa understands that he is Gateway Football. There is no other individual that knows more Gateway Football history than Coach Klipa. He remembers many facts and statistics about many particular games and plays. If you asked him about the North Hills game in 1972, you'll feel as if you're back there. Ask him about the Penn Hills game in 1968. Ask him about the North Hills games at Three Rivers in 1985 and 1986. Ask him about the 1973 Penn Hills game at Johnstown in the snow. Ask him about the New Castle game in Butler in 1984. Ask him about Bob Buczkowski. Ask him about Terry Smith or Mike Devine or Curtis Bray or Mark O'Toole or Butch Painter or Randy Rovesti or Russ Weaver or Al Lardo. Ask him what made Pete Antimarino a great coach. Ask him about Art Betts. Ask him about Gateway pep rallies. Ask him about "straight as an arrow and sharp as a tack". Ask him about marching in formation to and from practice "Together". Ask him about "Bring It In-Bring It In-Closer-Closer -Together". Ask him about any player, star or back up, and Coach Klipa will give you a little history on that player. No one person that was associated with Gateway Football enjoyed the victories more than Coach Klipa.
"I don't know but I've been told Gateway Gators got a heart of gold" "Am I right or wrong? You're right sooo…ri…ght!!!"

Steve Milos Klipa
"Congratulations And Best Wishes To Our Member Of 65 Years
Steve M. Klipa On His Induction Into
The Gateway Sports Hall Of Fame"
The Serbian Unity Lodge No. 7 Of Monroeville, PA Officers And Members
(A Sub-Assembly Of The Serb National Federation – Largest American Fraternal Society Of Serbian Ancestry)
President Sylvia Bonacci
Vice President Georgeann Klipa
Secretary Betty Karan