1930-2021
Beloved & Respected Teacher & Athletic Director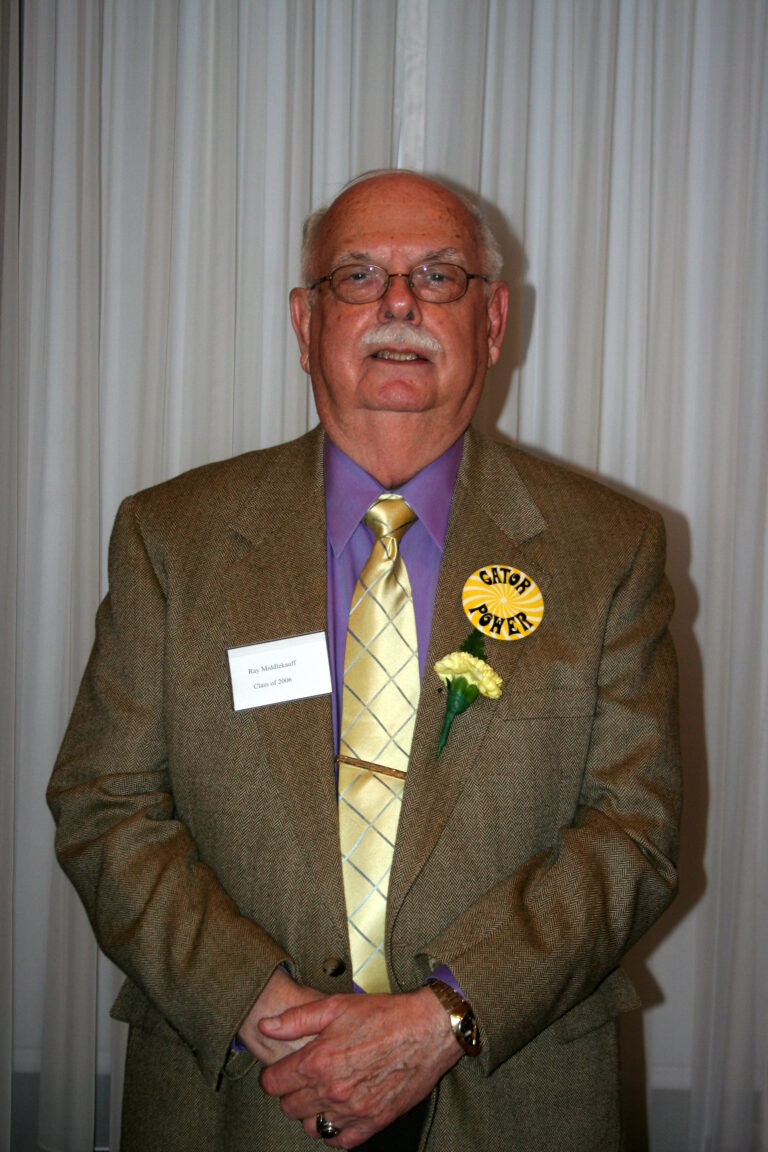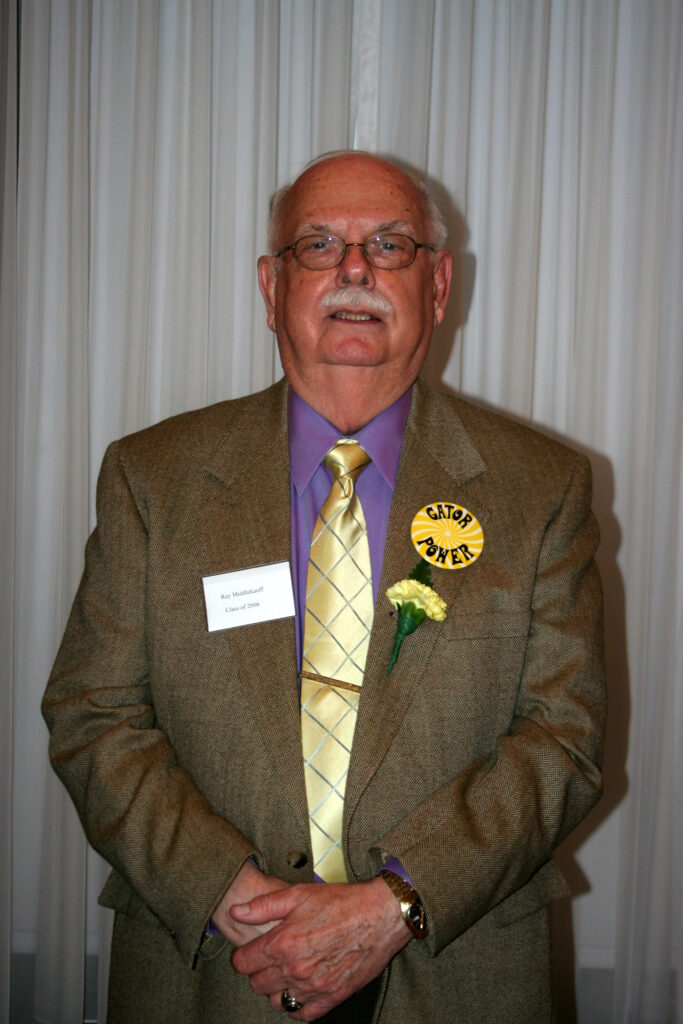 Ray Middlekauff is a lifelong resident of Pitcairn and Monroeville. He attended elementary and high school in Pitcairn, graduating from Pitcairn High School in 1948.
After graduation, Ray's pursuit of higher education took him to Indiana State Teachers College, which today is Indiana University of Pennsylvania. He remained at Indiana for two years. Ray transferred to the University of Pittsburgh where, in 1952, he graduated with his degree in Secondary Education. Following graduation from the University of Pittsburgh, Ray entered the military. He served as a language instructor in the United States Army from 1952 to 1954. Ray would later earn a Masters Degree in Education and Guidance from Pitt.
In the fall of 1954, following his discharge from the military, Ray returned to his hometown of Pitcairn. It was there that he would begin his career in education that would ultimately enhance the lives of thousands of students in the Pitcairn and Gateway School Systems. Ray was hired as a teacher of Social Studies and Geography at Pitcairn Junior High School where he taught for three years. During these years at Pitcairn, he was also the Faculty Manager, a term synonymous with Athletic Director, for the Pitcairn "Railroaders" athletic program.
In 1957, Ray was assigned to the "new" Monroeville Junior High School, today known as Gateway Middle School, as a teacher of Civics. He remained at this school as a faculty member until his retirement in 1985. For twenty of his twenty-eight years at Monroeville Junior High, Ray was also the school's Faculty Manager. It was a position which, for him, was truly a "labor of love".
Most people do not realize that the duties of the faculty manager had nothing to do with the school's faculty, but rather everything to do with its athletic programs, student athletes and coaches. Ray's responsibilities included creating schedules, coordinating transportation, hiring game officials, arranging physical examinations for the athletes, handling ticket sales and notifying the newspapers of games and events as well as dealing with the coaching staffs, parents and school administrators. All in all, in spite of the
long hours and, at times, the "headaches" associated with the position, his experiences as Faculty Manager proved to be a tremendous asset to his overall development as a classroom teacher.
Ray was deeply dedicated to providing all students with extremely positive experiences. He believed that being involved in athletics by being the school's faculty manager allowed him the opportunity to form even closer relationships with students. Forming these positive relationships was truly a top priority for this man who was born to be a teacher and work with young people. He was, as they say, a "natural". To the thousands of students who passed through the halls of Pitcairn and Monroeville Junior High Schools there is only one "Mr. M." – and that is Ray Middlekauff. His concern for their well-being and success was unsurpassed.
Ray would be the first person to indicate his success as faculty manager depended greatly on the assistance and cooperation of many individuals over the years. He would tell you of the work of colleagues such as Tony Forte, Bob O'Leary, Bob Slack, Linda Hysong, Joe Zaccari, Dave Washburn, Al Walthour, Laverne Berkoben, Bill Seaman and Dave Caputo. Ray is also quick to point out the tremendous impact of Henry Furrie, Steve Klipa and Joe Bunecicky on his work with the athletic programs for which he was responsible.
Another facet of Ray's work was to promote positive relations between schools in the area of athletics. Ray was especially proud of the highly positive and competitive relationship between his beloved "Braves" of Monroeville Junior High and their crosstown rival the South Junior High "Tigers". If his Braves were not able to win a championship, then he wanted the Tigers to do it. It was always his belief that when these athletes ended their junior high school years, they came together to form a "truly great program and tradition at Gateway". Ray has many fond memories of the outstanding athletes at Monroeville Junior High who did go on to even greater accomplishments in athletics at Gateway High School and college. Some of these athletes have already been inducted into the Gateway Sports Hall of Fame, but to Ray, each and every athlete is a "hall of famer".
Ray's favorite memories of Gateway Athletics center around the athletes he encountered over the years, and particularly two Gateway High School football games – defeating Altoona in the 1969 WPIAL Championship Game at Pitt Stadium and defeating Penn Hills in a playoff game at Johnstown in a snowstorm in 1973.
Ray is remembered by many people for his contributions to the history and excellence of the Pitcairn and Gateway Schools. His colleagues remember him as congenial and always there to "lend a hand". Administrators remember the leadership and willingness to "go the extra mile". Parents recall him as the person who always had the best interests of their sons and daughters in mind. And his students will always remember his wit, compassion and commitment to giving them the very best he had to offer in every aspect of their school life. In addition to all of this, the Gateway School District and, especially the athletic programs, should remember him as their all-time # 1 fan"!!