GATEWAY CLASS OF 1982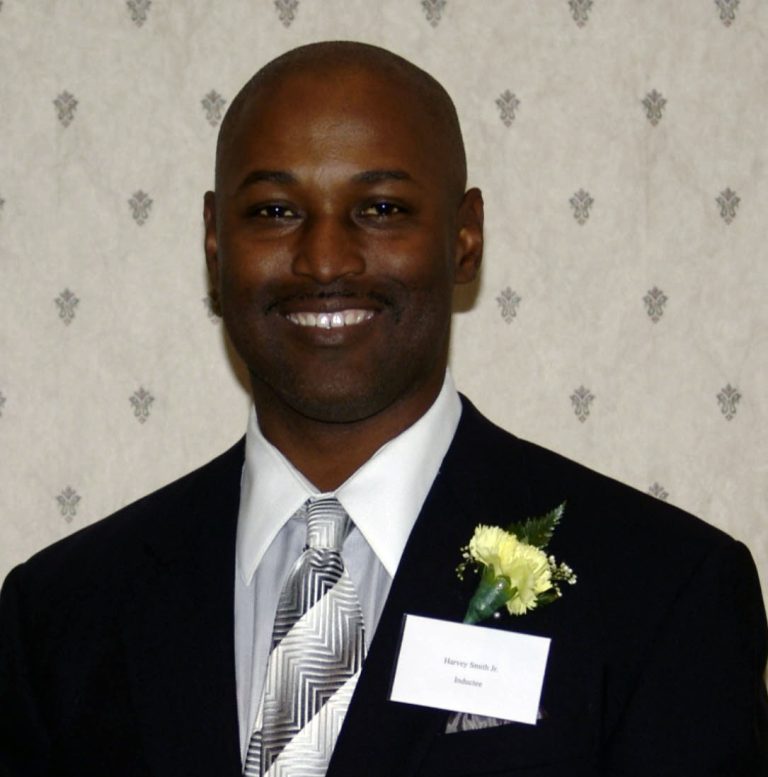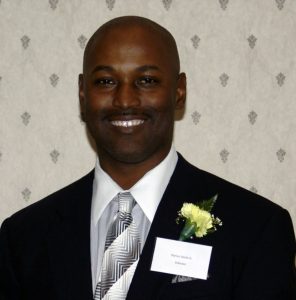 Harvey Smith is currently the offensive coordinator for the Gateway Gator Varsity Football Team. As of October 26, 2004, the Gators had won three consecutive conference titles and amassed an overall record of 26-6 including 20-0 in conference play. The Gators are seeded number two entering the 2004 WPIAL AAAA playoffs. Over his first three years, the Gators have shattered offensive records that stood for years at Gateway. Harvey is a huge part of that success. He, along with his brother Terry, has developed an offensive scheme that is designed to exploit the weaknesses of an opponent and, with the right personnel, can be down right explosive. As a high school football coach, he brings an intensity second to none. His intensity along with his motivational skills make Harvey an extremely gifted high school football coach. Harvey has become a great football teacher. He relates extremely well with his players. They understand him and he understands them. Gateway is fortunate that Harvey Smith has come back to his roots. He has a great mind about the past. He loves to talk about Gateway history and has a passion for Gateway. He is very proud to have been a Gator himself. Harvey was an outstanding athlete during his days at Gateway. The Gateway Sports Hall of Fame is proud to have Harvey as one of its newest members.
Harvey played for the Gateway Gator Football Team in 1980 and 1981 and was a two-year letter earner. He was an outstanding All Conference Quarterback that led the Gators to two Conference Championships and an overall record of 21 Wins and 3 Losses. His teams conference record for his junior and senior years was 18 Wins and 0 Losses. His teams were ranked 3rd in 1980 and 3rd in 1981 by the WPIAL. He was an Honorable Mention All State football player. He was voted Team Captain by his teammates. He always led by example on and off the field. He had a tremendous work ethic coupled with great natural athletic ability. Harvey was not big, however, his quickness and competitive spirit made him an athlete to deal with. Harvey had "attitude" and determination. Anyone who played football at Gateway knows what we mean when we talk about attitude. He was very coachable and was always a student of the game.
Harvey was also an outstanding All Conference Basketball Player. Once again, Harvey showed his leadership ability as he was voted Team Captain by his peers. He was a two year letter earner and averaged fifteen points and eight assists per game during his basketball career at Gateway. His specialty was defense and Harvey often shut down the best player from the opposing team. His leadership qualities included confidence and enthusiasm. When talking to anyone that was around when Harvey was at Gateway, we continue to hear the same things over and over. Harvey was a quiet, hard working Team Player that led by a work ethic second to none. He simply led his teammates by setting a good example.
Out of high school, Harvey was not offered an athletic scholarship to attend college. In 1983, he was a walk on football player at West Virginia University. Shortly thereafter, Harvey was offered a scholarship to continue playing football at WVU. What a move for WVU. Harvey was a receiver for the Mountaineers. He earned four varsity football letters and was a three year starter. In his four years at WVU, he had 58 catches for 1198 yards and 14 touchdowns. He regularly led the team in punt returns. While at WVU, Harvey participated in three bowl games; the 1984 Bluebonnet Bowl, the 1985 Hall Of Fame Bowl and the 1987 Sun Bowl (2 Wins 1 Loss). 1987 saw Harvey's greatest personal athletic achievements. He was voted WVU Team Captain by his peers. He led the Mountaineers in all receiving categories. He was voted WVU Team MVP by his peers. He was selected to the Mountaineer Gold Club by his coaches for the player with the most consistent performance throughout the entire season. He was voted 1st Team All East. He was a Dapper Dan All Star Honoree. Harvey received the WVU hustler award seven times throughout his career and the offensive champion award six times. He received the ESPN player of the game award against Syracuse in 1986 in a game that continues to be shown on ESPN classics. In 1995, Harvey received his ultimate honor from West Virginia University as they inducted him into the West Virginia Hall of Fame.
Harvey played professionally for a short time for the Calgary Stampeders of the Canadian Football League. He also had a short stint with the Miami Dolphins.
Since his high school, college and professional days, Harvey has given back.
He has coached college football at Duquesne University, Penn State University and Youngstown State University. Harvey was part of the Youngstown State National Champion Team in 1989. Harvey also had a brief coaching stint at Gateway in the late 1990's. To this day, Harvey has a passion for Gateway Football History. Just get him started and you may converse for some time. In 2002, he had a chance to bring this passion and intensity to the forefront as his brother Terry was named as the Gateway Gator Varsity Football Head Coach. Harvey Smith became the offensive coordinator for his brother and together they have forged an explosive offensive display that has never been seen at Gateway. Over the last few years, the Gators consistently rank in the top two scoring offenses in the WPIAL. Harvey has been instrumental in the resurgence of the Gateway Football Program not only with his offensive mind but just as much with his knowledge of Gateway Football and what it takes to be successful. His players have nothing but the utmost respect for him as their coach.
Like his brother Terry, Harvey is very quiet and humble about his athletic career. We asked Harvey about his most memorable moment at Gateway and he referred to the Gateway-Penn Hills football game in 1980 where the Gators defeated the Indians 21-7 in front of the largest crowd ever to see a football game at the then Gateway Football Stadium. To this day, many agree that the crowd that night is still the biggest crowd ever. Harvey and Terry become the first brothers to be inducted into the Gateway Sports Hall Of Fame.