Gateway Class of 1984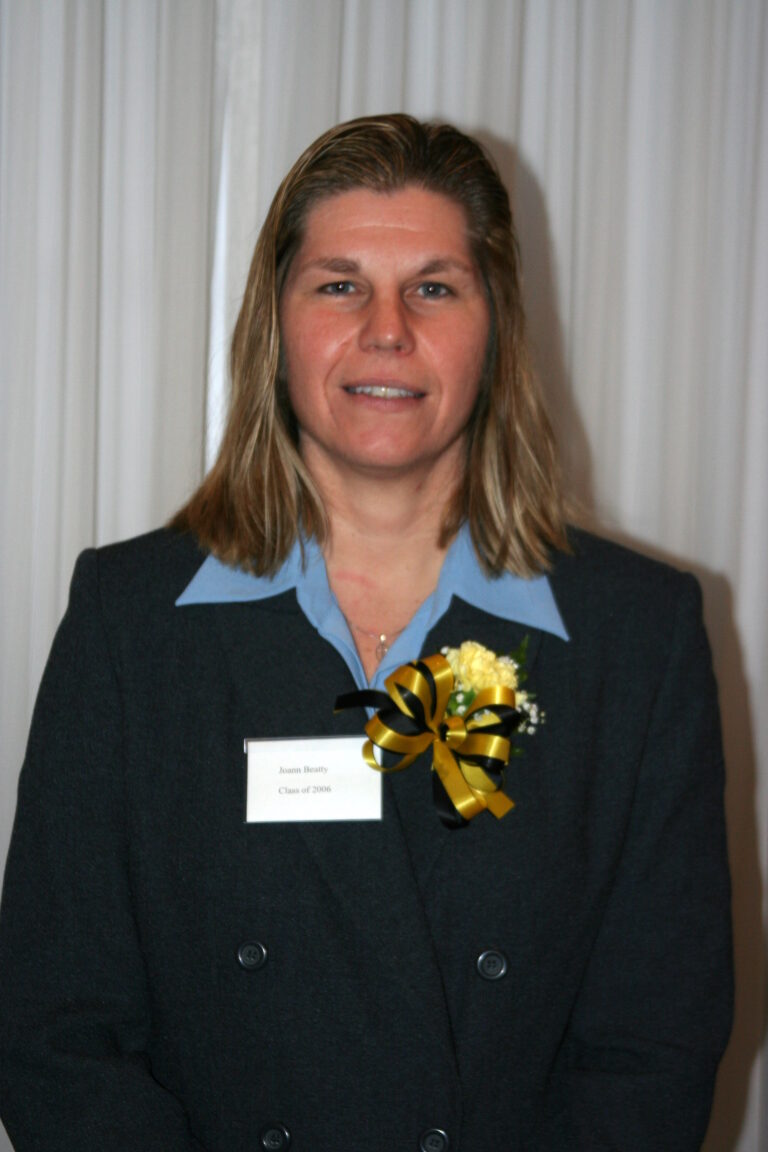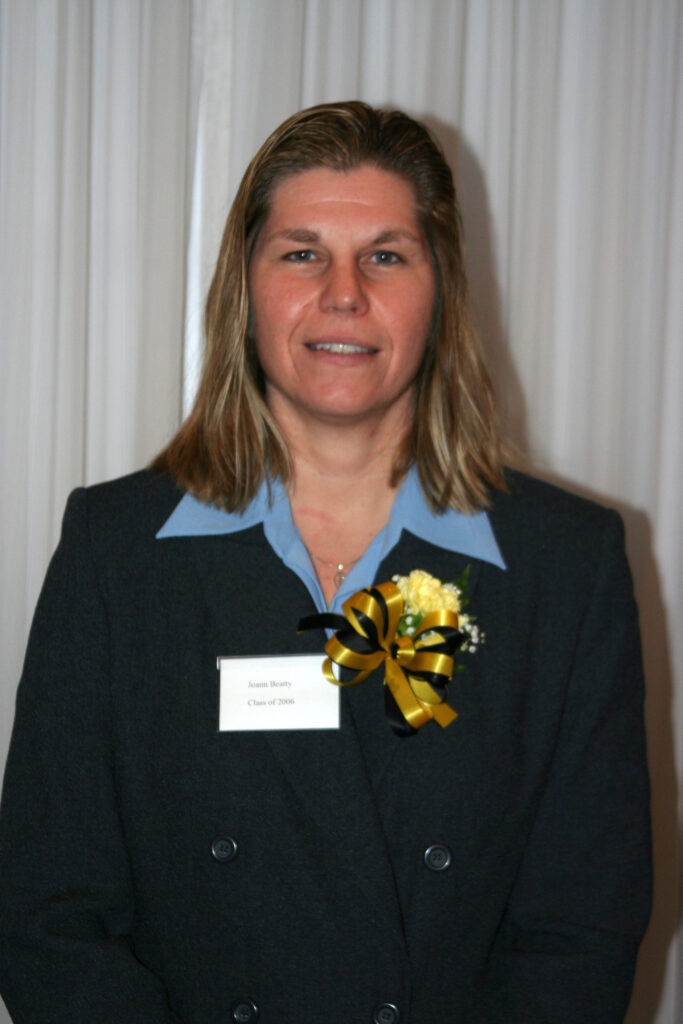 Joanne Beatty's basketball prowess led the Gateway Gator Girls Basketball Team to an accumulated record of 76 wins 9 losses and three section championships during her career. Her basketball skills were second to none and her game had no weaknesses. She was an ever dominating forward and center, strong inside and outside. She was the most complete girls basketball player of her time simply dominating the game offensively and defensively. Her best feature was her aggressive rebounding and the fact that she had a very good court awareness. The team was better because of her variety of ways to beat you. Many times she was covered by two opposing team members leaving another Gator open. She may not have been the greatest individual offensive or defensive player from Gateway, however, the combination of all aspects of her game make her unarguably the greatest all around girls basketball player that Gateway has ever seen. During her senior year in 1984, she averaged 18.3 points per game and 16 rebounds per game. Joanne ended her Gateway career as the all time leading scorer with better than 1,100 points in three years. Against the WPIAL Champs from Seton-LaSalle, in two meetings, Joanne scored 53 points and had 20 rebounds. Those two teams were led by local basketball star, Suzie McConnell. The Gateway Sports Hall of Fame is proud to have Joanne Beatty as one of their newest members.
Following her 1984 senior season, Joanne received numerous basketball awards. She was named to the Dream Team-All East Basketball All Star Team, she was a member of the Post-Gazette Fabulous 5 Girls Basketball All Star Team, she was a WPIAL Quad A All Star and she was a member of the AAU Traveling Girls Basketball Team.
Following her outstanding senior year at Gateway, several Division I colleges expressed interest in signing Joanne. Robert Morris College seemed to have the inside track. However, her favorite team at that time was Old Dominion and she decided to wait to hear from them. Old Dominion takes only the top, top recruits and Joanne felt that playing for them was only a dream. Joanne was offered that scholarship from Old Dominion and was a member of their 1984-85 Division I National Championship Womens Basketball Team. After the 1985-86 season, Joanne transferred to Robert Morris where she had an outstanding basketball career.
After the 1986-87 season, Joanne was named to the second team ECAC Metro Conference All Stars. She was named the MVP of the ECAC All Star Tournament team following the 1987-88 regular season and, following her final season, 1988-89, Joanne was named a member of the Northeast Conference All Star Tournamant team. From 1986 to 1989 Joanne had a stellar career at Robert Morris. She is ninth all time in career points (1,188), she is fourth all time in rebounds (763), she is fifth all time in shot blocks (73) and seventh all time in field goals made (489). Joanne also holds the single game record for field goals made (15 against Marist 1/28/1989) and many single season records including tenth in scoring (1986-87), fourth in rebounding (1988-89), ninth in shot blocks (1986-87), seventh in field goals made (1986-87) and third in field goal percentage (1986-87). Her three seasons at Robert Morris earned her the ultimate athletic accomplishment as she was inducted into the Robert Morris Hall of Fame on October 17, 1998.
We asked Joanne about her most vivid memory of Gateway Athletics and she talked about the Gators 1983-84 season under Coach Ron Davis. The team went undefeated in the section with an overall record of 24-4 and qualified for the WPIAL and PIAA playoffs for the third straight year. In the WPIAL playoffs, the Gators defeated Kiski, Norwin, and Fox Chapel before falling to Beaver Falls in the semi-finals. Gateway also qualified for the PIAA state playoffs where the Gators defeated Indiana and Greensburg Central before losing to the eventual state champs from Seton-LaSalle.