Gateway Class of 1991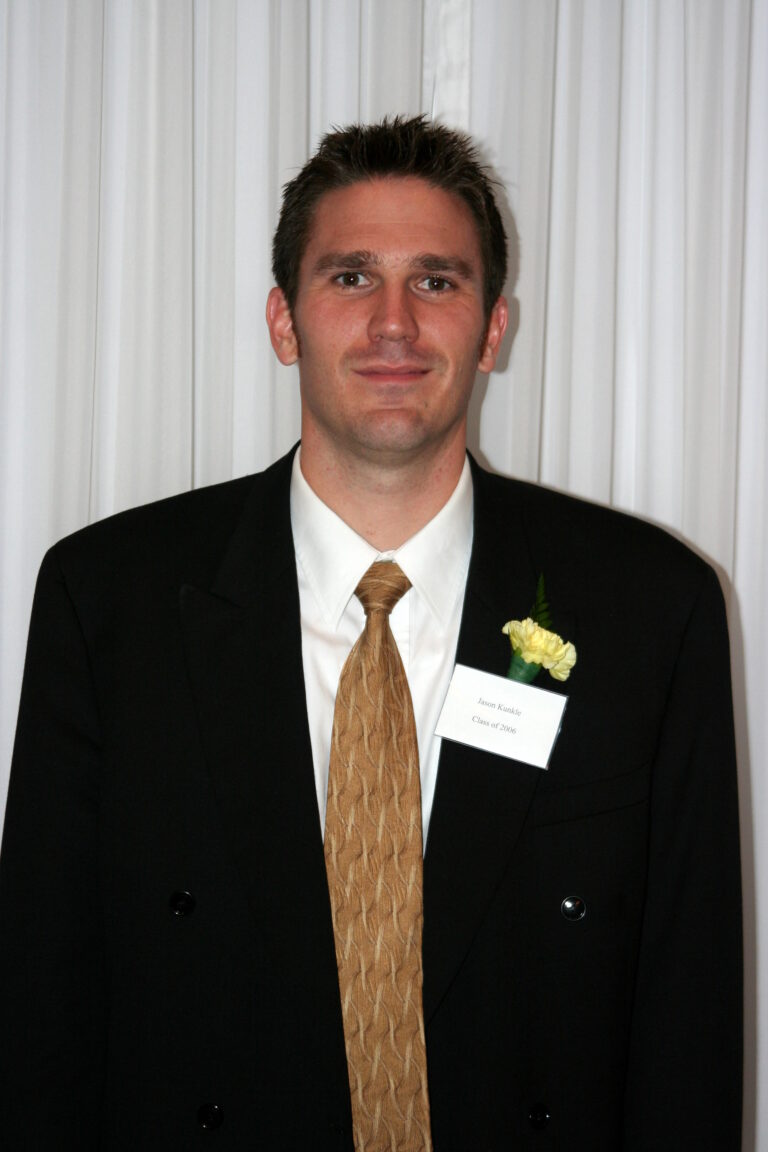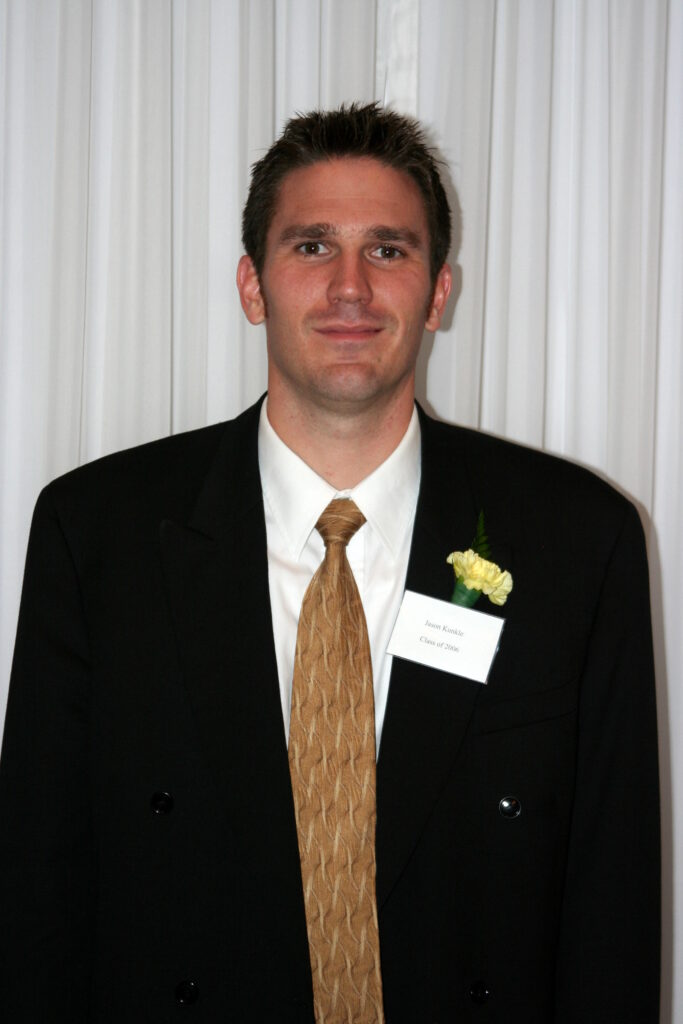 Jason Kunkle's accomplishments as a swimmer epitomize how determination and hard work lead to success. During his freshman year he struggled to keep pace with veteran and more accomplished swimmers. As he gained experience, his competitiveness and practice ethic yielded great rewards during his junior year. He became one of Gateway's and WPIAL's most dominant male sprinters in the 50 and 100 freestyles. Not satisfied with just sprinting, Jason trained tirelessly to become competitive in distance and stroke events. His consistency and talent made coaching decisions easy when it was time to making a lineup. Jason was a pleasure to coach as he became student of technique and training methods. The personality, humor and sportsmanship he brought to his teammates were just as important as his expertise in the water.
Jason was a three year WPIAL qualifier and PIAA qualifier his junior and senior years. In his junior year he was the eighth seed in the 50 yard freestyle at the WPIAL. He finished in second place just .03 of a second behind the first place finisher and helping the boy's team finish second in the WPIAL. Jason was quickly recognized as one of the elite sprinters for the future.
During his senior year Jason broke Gateway Hall of Famer Mel Nash's 50 freestyle record, a record that remained on the record board for 32 years. Along with the 50 free, he also anchored the team record setting 200 and 400 freestyle relays. Co-captain his senior year Jason led the team to a another second place finish at the WPIAL just three points behind perennial champion Bethel Park. At this meet, Jason won an unprecedented 4 gold medals with individual championships in the 50 freestyle and 100 freestyle as well as anchoring the winning 200 and 400 freestyle relays. Jason's success did not end at the WPIAL's. The following month he carried his talent to PIAA state championship in State College where he finished 5th in the 50 freestyle and 7th in the 100 freestyle.
After Gateway, Jason continued swimming for Westminster College where he continued setting records. He holds the record for the 50 and 100 freestyle, the 200, 400 and 800 freestyle relays as well as the 400 medley relay. Jason achieved NAIA All-American honors all four years in six different events. He swam to two individual conference championships in addition to two team championships. In his senior year, Jason was the team captain and was also voted most valuable swimmer. He finished his college career with placing 3rd in the 50 freestyle and 6th in the 100 freestyle at the NAIA championships. In October of 2006, Jason was inducted into the Westminster College Hall of Fame.
Completing his education at Westminster, Jason came back to Gateway as a teacher and coach. He spent nine years as an assistant coach and is presently entering his second year as the head boy's and girl's coach. During this time he has coached six section championships and several individual champions including the swimmer who broke his own freestyle record.
When asked about his most memorable Gateway moment Jason related this story: "Coach DeMao told me my senior year, that if I broke the school record in the 50 freestyle, I could shave off his mustache. Since none of the swimmers had ever seen him without one, I was excited by the challenge. During the WPIAL Championships my senior year, I won the 50 freestyle with a time that set the new school record. I decided to let him think I forgot about the bet but pulled out the razor at our swim team banquet and collected on the bet in front of friends and their families. Being a man of his word, Coach DeMao gave me my most vivid high school memory. I can remember that the Post Gazette wrote an article detailing this very event a week later."