Gateway Class of 1960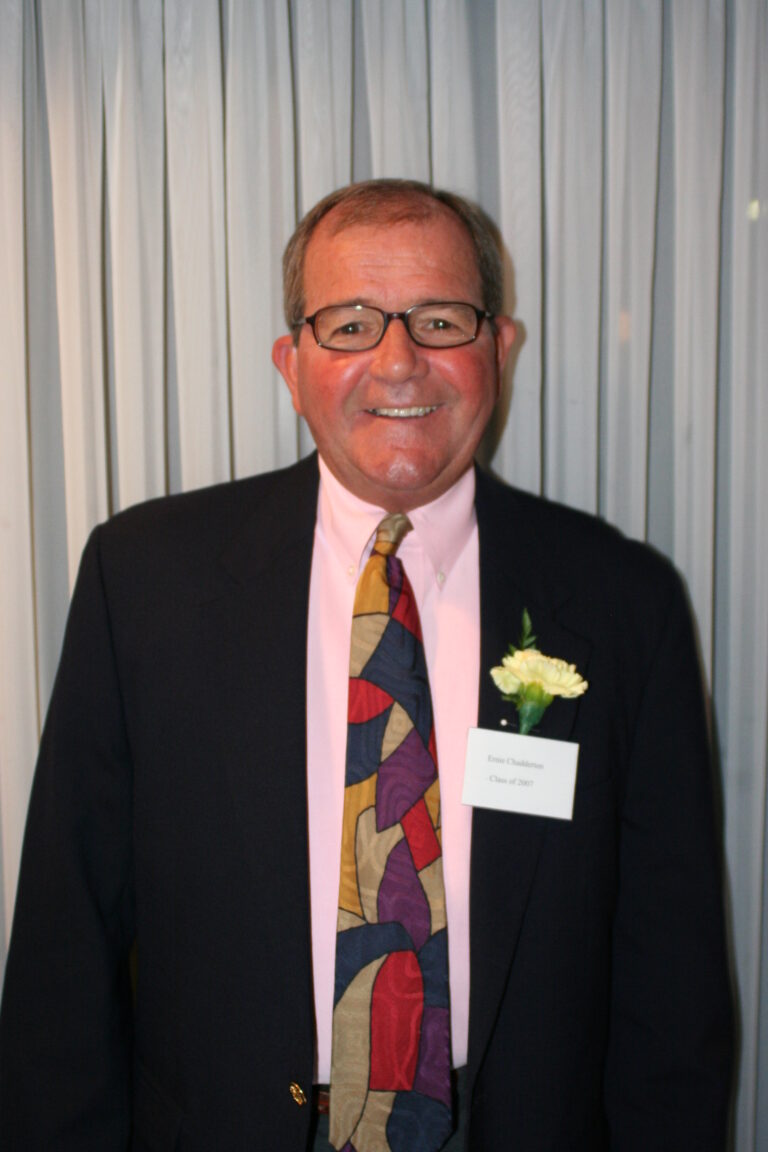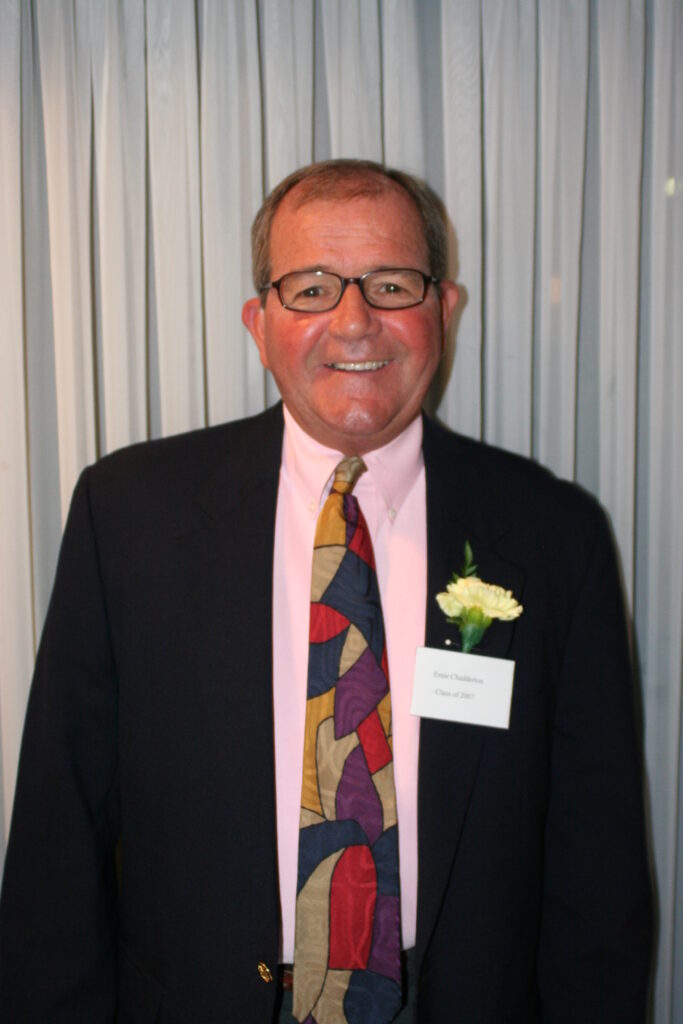 As a young boy, Ernie Chadderton was always looking for a game. Whether he was dribbling his basketball to a neighborhood court or carrying his baseball glove to Summers Field, he was at "home". He played often and played well. The term "sports" and the name Ernie Chadderton were synonymous.
Ernie's career moved from the sandlots of his early years to Pitcairn High School and then Gateway High School in 1958. As a member of Gateway's first basketball and baseball teams, he was part of the group of young men who helped launch many of the traditions that contribute to "Gator Pride" to this day.
As a junior at Gateway, Ernie became the starting point guard on the school's first basketball team and the regular second baseman on it's first baseball squad. He excelled in these roles and improved upon them in his senior year. As a senior, he was named a co-captain of the basketball team, averaged twenty points per game and was named to the All-Section Team (Section 6). During the baseball season of 1960, Ernie was also selected as a co-captain and provided outstanding role model leadership. He compiled a batting average of .371 that season and provided outstanding defensive play on a regular basis.
Upon graduation from Gateway in 1960, Ernie looked to the future. He just wasn't sure where it would lead him. In his own words, he was an "unimpressive scholar at Gateway; putting much more time in on his athletic pursuits than those of academics. As he began to apply to colleges and began receiving unexpected results, he began to understand what his parents had been trying to tell him about how important his grades and academic endeavors were and how they would affect his future. It seemed to Ernie that there were obstacles everywhere.
Gateway Athletic Director Henry Furrie came to the rescue. Being a graduate of Waynesburg College, he felt that Ernie could do well there. He also knew the Director of Admissions. And with a telephone call, he convinced the director to meet with Ernie and consider giving him a chance. Ernie and his parents drove down to Waynesburg for the interview. He was indeed given a chance and was admitted and, as they say, the rest is history. He studied like crazy; making the Deans List (3.2 GPA) eight semesters in
succession. He was President of the Senior Class; won the Senior Men's Leadership Award; and co-captained both the baseball and basketball teams. In addition, he lettered all four years in both baseball and basketball and held the foul shooting % record (93%) for twenty years. Ernie was named 1st Team All Conference in basketball and 2nd Team All Conference in baseball his senior Year.
After college graduation in 1964, Ernie taught in the Upper St. Clair School District for two years (Middle School Level), earned a MEd in Guidance & Counseling from Duquesne University, and returned to Waynesburg College in 1966 to work in the Admissions Office as Assistant Director of Admissions. He became the Director of Admissions in 1969. In retrospect, had Mr. Furrie not showed that confidence in him, he would have never had the opportunity to jump from an admitted freshman on academic probation to the Director of Admissions in just nine years.
He left Waynesburg College in 1974, moving to Lynchburg College (VA) as Dean of Admissions. He remained at Lynchburg College for twenty years, leaving as Dean of Enrollment and moving to Woods Hole (Cape Cod), MA and working at the Sea Education Association as Dean of Enrollment for two more years. He retired from college administration work (30 years in total) in 1996 and moved to the eastern shore of Maryland where he currently resides.
He has been married for 42 years to Lynne Raynor Chadderton, who he met at Waynesburg College. He and Lynne have two adult children, Kerry and Brooke, and one granddaughter, Zoe. All reside within one mile of each other in Easton, MD.
When asked to recall his most vivid memories of his athletic career at Gateway, Ernie spoke of two such situations. Even though these occurrences were quite a few years ago, he remembers them well.
"During my senior year, we played Kittanning High School at home for our second game of the basketball season. Since we played all of our home games the year before at the Monroeville Junior High School (while our
gym was being completed at Gateway), this was the first home basketball game held at Gateway. Although we lost the game, I was able to score 29 points and was probably somewhat "full of myself" as I left the court. Coach Pete Antimarino, who covered the scorer's table for the Gators during basketball season, met me as I was exiting. Although I cannot remember his exact words, he first congratulated me on my point total and then, in a not-so-subtle manner, recommended that I learn how to play some defense. I never forgot that lesson and it did make me a better all-around player the remainder of the year and into my college career. Coach Antimarino was always coaching and molding young men".
"The second most vivid athletic memory involves the forming of athletic teams with players from Pitcairn, Monroeville, Wilmerding, Wall and other small communities throughout the area. We were the pioneers, if you will, of Gateway athletics. I can still remember the first day of basketball practice held at the Junior High School. I knew my competition from Pitcairn, but I had no idea about the others who showed up from the other towns. It was a traumatic situation. But we not only survived, we jelled and became a decent team that went on to produce a winning season in a very competitive section. And the same situation was evident as we tried to make the baseball team that first year. Obviously, we became friends and classmates and helped mold the Gator Tradition. And, the older I get, the more I appreciate what we went through those first two years."