Gateway Class of 1976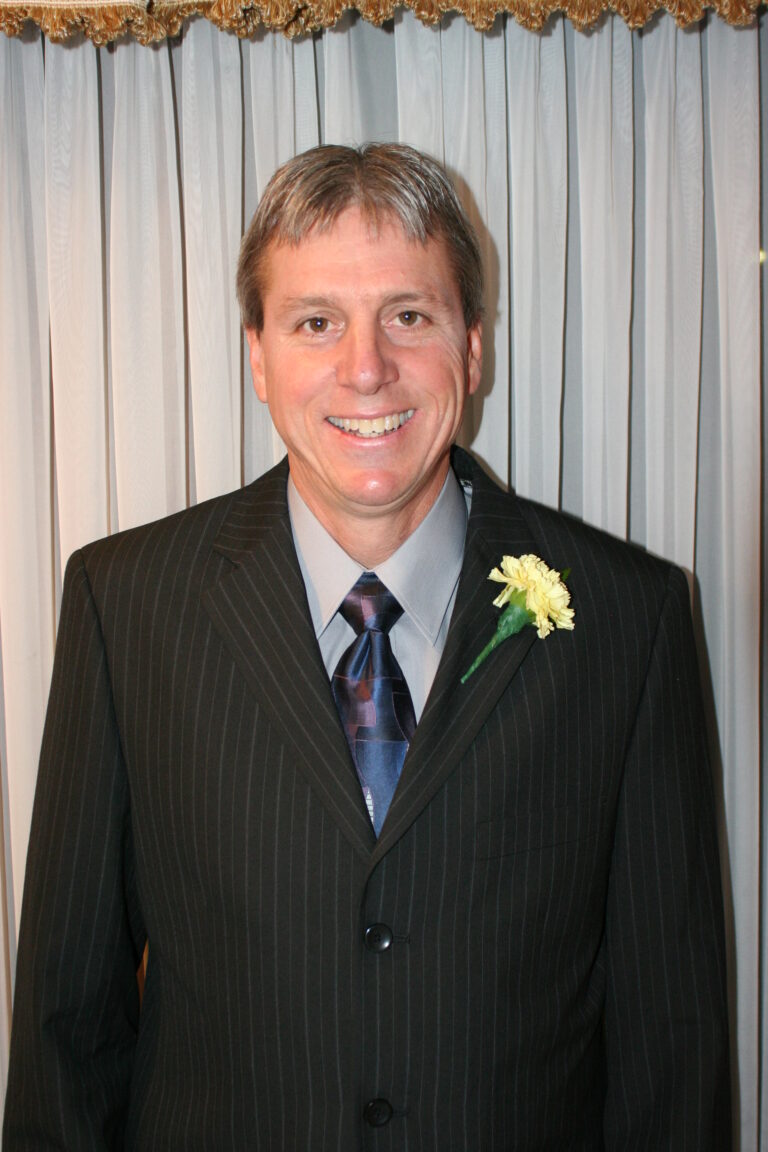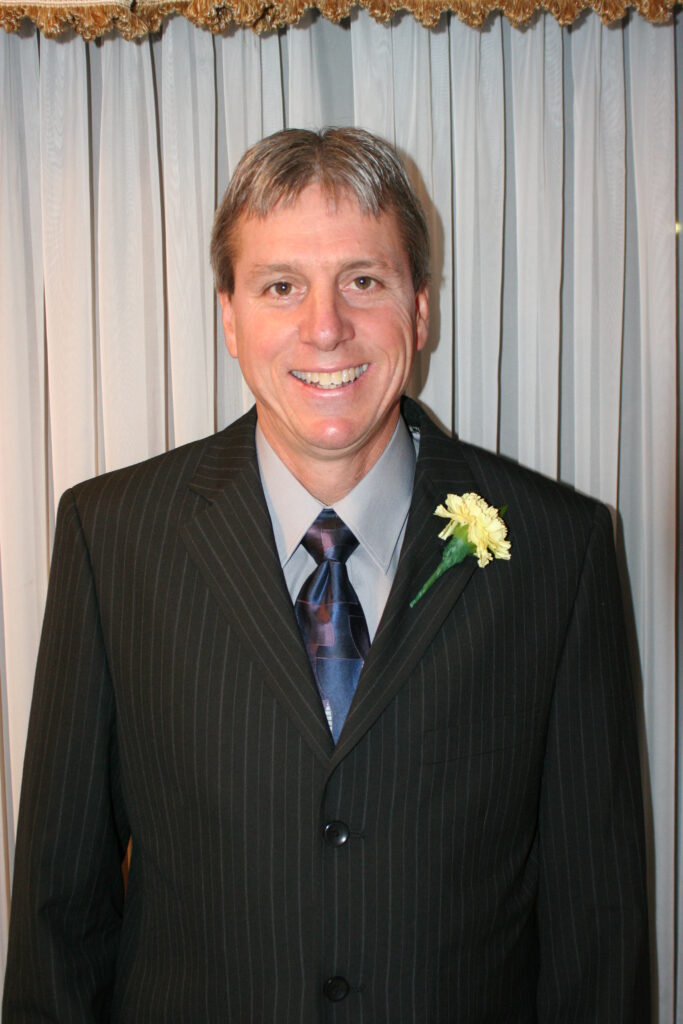 As a youth, Joe tried every sport possible. By the time he reached Monroeville Junior High, he was playing football, volleyball, basketball and track. In tenth grade, it became football and track. Finally, as a senior, only track and field.
As a sophomore, Joe started his track career with a bang by breaking the sophomore record in the high jump at 5'10" and also lettering. As a junior, he lettered again and finished 4th in the WPIAL high jump event. During his junior year, Joe was beginning to learn the triple jump and the long jump. By the time Joe was a senior at Gateway, he was the team captain and started to become a triple threat to win the jumping events at the various team meets.
Some of Joe's highlights included two 2nds and a 4th at the Shaler Invitationals as well as winning and being named the meet MVP at the Butler and East Allegheny Invitationals. Joe won the Tri-State Coaches and the West Penn Conference Association Championships along with breaking the school records in both the high jump (6' 5 1/2") and the triple jump
(44' 6 3/4"). What Joe was most proud of was taking 2nd in the high jump and third in the triple and long jumps at the WPIAL finals making him the high point getter for the entire WPIAL meet. His 18 points ended up being one third of the 54-point total scored by the Gators enroute to winning the WPIAL Championship in 1976. The Gators edged out a very talented Thomas Jefferson team by four points. Joe will never forget the team victory lap at Baldwin High School as that Gator team was a very close team and never closer than that particular moment.
Joe finished 7th in the state in the high jump while pinning to do the triple and long jumps having missed qualifying by one place in each event. The following year, the PIAA changed the qualifying rules to either 2nd in your conference or the top ten in the state. Coach Larry Young pointed out that his WPIAL finals in the triple jump was the 9th best in the state and would have been good enough to make it in any other conference.
After the state finals, it was back to Baldwin High to compete in the WPIAL Decathlon Championships (ten different track and field events). A year earlier, Joe had finished 2nd to Gateway track star Johnny Papa. 1976 was his year as he ended up winning the WPIAL Decathlon Championship with
a total of 5,374 points. His team voted him outstanding field performer which was a perfect end to a great season. To this day, according to the Gateway Track and Field record book, Joe still ranks 7th all time in the long and triple jumps, 4th in the high jump and 2nd in the decathlon.
Joe's accomplishments at Gateway High led to a partial track scholarship to Bowling Green State University, a division one school in the Mid American Conference. He lettered all four years and was voted most improved fieldman by his teammates and honored by being named co-captain his senior year. His freshman year saw him break the school record in the triple jump. His junior year, he was a double winner at the indoor conference championships winning the long and triple jumps, as well as a third-place finish in the high jump. The summer before his senior year, Joe was invited to train at the University of California at Santa Barbara under U.S. Olympic Decathlon Coach Sam Adams.
Joe's senior year started great as he achieved personal bests in all of his events until, at his first major college outdoor meet, the Akron Relays, he broke his foot while pole-vaulting. He was supposed to be in a cast for six weeks but decided to have it removed after only 3 1/2 weeks to try to compete in the Mid American Conference Championships. His leg was simply too weak and he finished a disappointing fifth in the decathlon. Two weeks later, he was able to rebound and win the decathlon in the Central Collegiate Conference Championships which garnered him All Conference honors, a fitting end to his remarkable track and filed career.
After college graduation, Joe enjoyed assisting Head Track and Field Coach Tom LaBuff at Gateway during the 1983 to 1986 seasons.
Bowling has also played a special part in Joe's life. As a high school senior, he was a city and state champion. In college, his bowling team won two conference championships and individually, Joe finished 16th in the nation.
Joe has been happily married to his wife Lorraine for 19 years. They have three children, Lauren, Danny and 8-year-old son Martin. Bowling remains in their family life. Joe is in his fourth year as Gateway's Varsity Bowling Coach. His daughter Lauren finished
second in the state singles and his son Danny was part of a boys team that took second in the state.
We asked Joe about his most vivid memory of his Gateway Sports Career:
"My most vivid memory at Gateway came when I broke the school high jump record.  It was a duel meet that had completely ended except for the high jump.  All of my teammates were gathered round to watch. 

Co-incidentally, the baseball team was passing by and stopped to see what was happening.  Having a huge crowd around cheering for me gave me an incredible rush of adrenaline as I soared to 6' 5 1/2".  The other huge memory that I'll never forget is the victory lap with my teammates after we won the WPIAL Team Championship in 1976.  I consider sports important as it helps us find many inner strengths that most of us do not really know we have."
And in addition:
In 1973, when Joe graduated from Monroeville Junior High, he asked current hall of famer Coach Tony Forte to sign his year book. Coach Forte must have known something as he signed it "Keep running Joe".
Track Coach Larry Young was a great motivator. He used to pick Joe up at 6:00 AM and had him do jumping drills in the gym that included putting on a twenty-pound weight vest and touching all of the basketball hoops in circular fashion.
Joe's college Coach Mel Brodt was both a National and Olympic championship coach.
Joe was a "straddle" high jumper or more commonly called the western roll, meaning that he jumped over frontways. New port-a-pits replaced the netted foam allowing for the "fosbury flop" or jumping over backwards which became a superior style. Joe still holds the record for the "old" style.
Joe was privileged to be on the 1976 Gateway Championship Track and Field Team that personified dedication, heart and guts.
Congratulations on your induction into the Gateway Sports Hall of Fame.