Gateway Class of 1986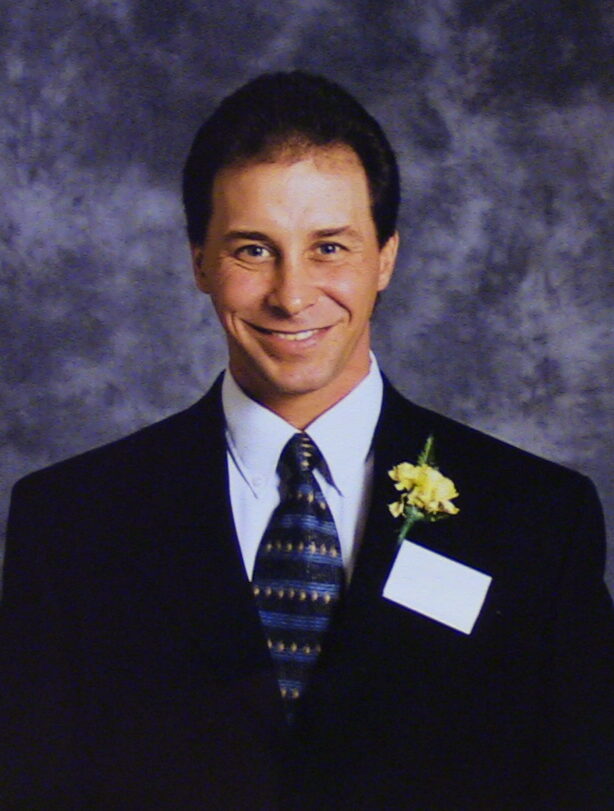 Tim D'Amico began wrestling right out of diapers. He and his brother Jeff were members of Gateway's first junior wrestling program in the 1970's. He was an outstanding junior high wrestler and a two time high school All State wrestler.
Known for his flexibility, Tim could get in and out of positions that amazed wrestling fans. More than once his coach would scream, "You can't do that!", only to find that Tim could and usually did. His greatest attribute was his toughness. The saying, "Respect All, but Fear None" was most appropriate for Tim. He never worried about the color of a uniform or the reputation of his opponents.
Tim was one of only two Gateway wrestlers who won three consecutive section championships. In 1985, Tim was Section Champion, 2nd in the WPIAL, and 3rd at the PIAA State Championships. In 1986, Tim was Section Champion, 4th in the WPIAL and 4th at the PIAA. His performance, along with R.D. McKinley, led Gateway to a TOP TEN finish in the PIAA team standings that year.
In addition to his All State performance his senior year, wrestling for the AAA team, he turned in a 10-1 decision over a AA opponent in the Pennsylvania Wrestling Coaches Association's Challenge of the Champions. That spring, Tim also scored a 10-0 victory over a West Virginia State Champion in the Press Old Newsboys Wrestling Classic.
Tim's high school career record was an incredible 91-12-1. Both his junior and senior years, he led the team in all categories; wins, pins and takedowns.He was selected by his coaches and his teammates as the "Most Valuable Wrestler" both years. Perhaps Tim's greatest accomplishment was that he never lost a match in dual meet competition and never lost in the Gateway gym.
A very humble person, Tim was very surprised when he learned of his Hall of Fame selection. When asked about his most vivid memory in wrestling, he typically mentioned his teammates and coaches on the 1985 team. "When you look at the photograph of the section champions my junior year, you'll see that over half of the wrestlers were wearing black and gold, and my coach, Dick Bane, won the Coach of the Year Award that year."
At states his senior year, Tim had to beat the WPIAL Champion, Mike Ferrari from Trinity, to earn his second All State Medal. Mike Ferrari had beaten Tim twice previously in close decisions. Tim won convincingly. That's the kind of wrestler Tim was.
Tim graduated from Clairton University in 1991 and now resides in Pompano Beach Florida where he is the maintenance supervisor at a yacht club.
Below is a recap of Tim's Gateway Gator wrestling career:
1984 Section Champion
1985 Section Champion
1985 2nd WPIAL Championship
1985 3rd PIAA State Championship
1985 Gateway Gator Most Valuable Wrestler Award
1985 #1 All Around High School Wrestling Individual Statistics
1985 Team Section Champions
1986 Section Champion
1986 3rd WPIAL Championship
1986 4th PIAA State Championship
1986 Gateway Gator Most Valuable Wrestler Award
1986 #1 All Around High School Wrestling Individual Statistics
1986 Won State Challenge Of Champions
1986 Won Pittsburgh Press Wrestling Classic