Gateway Class of 1960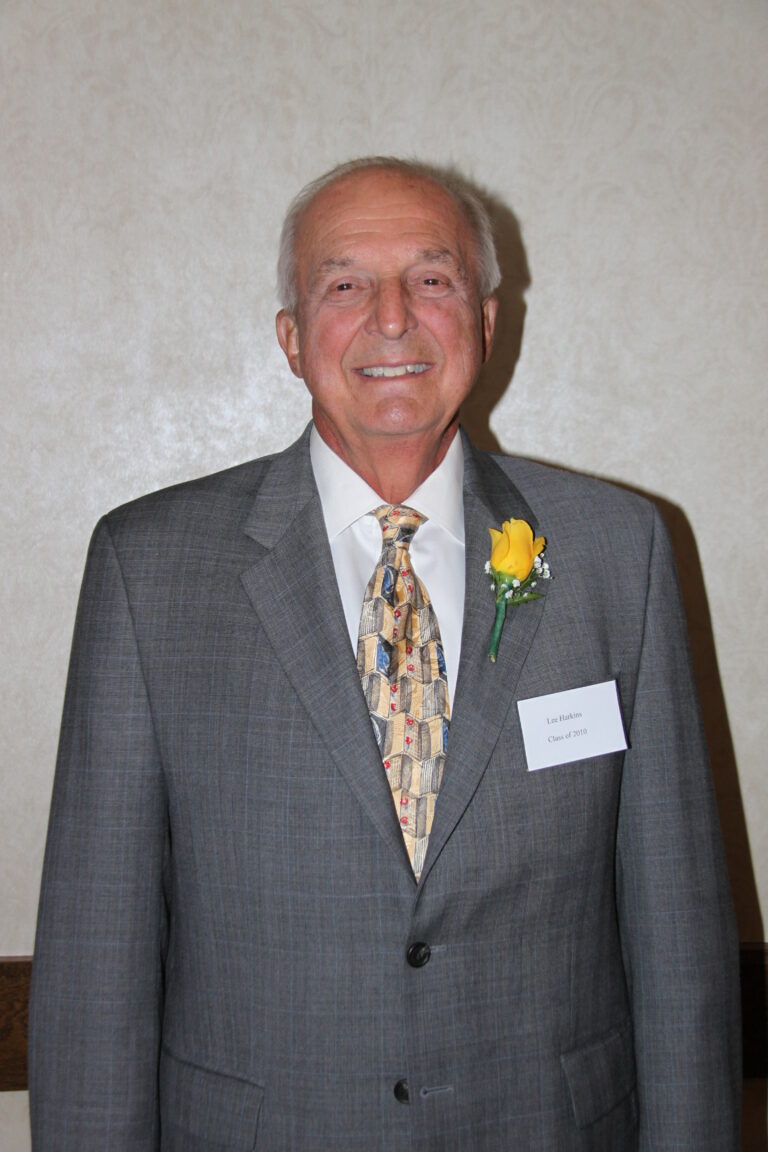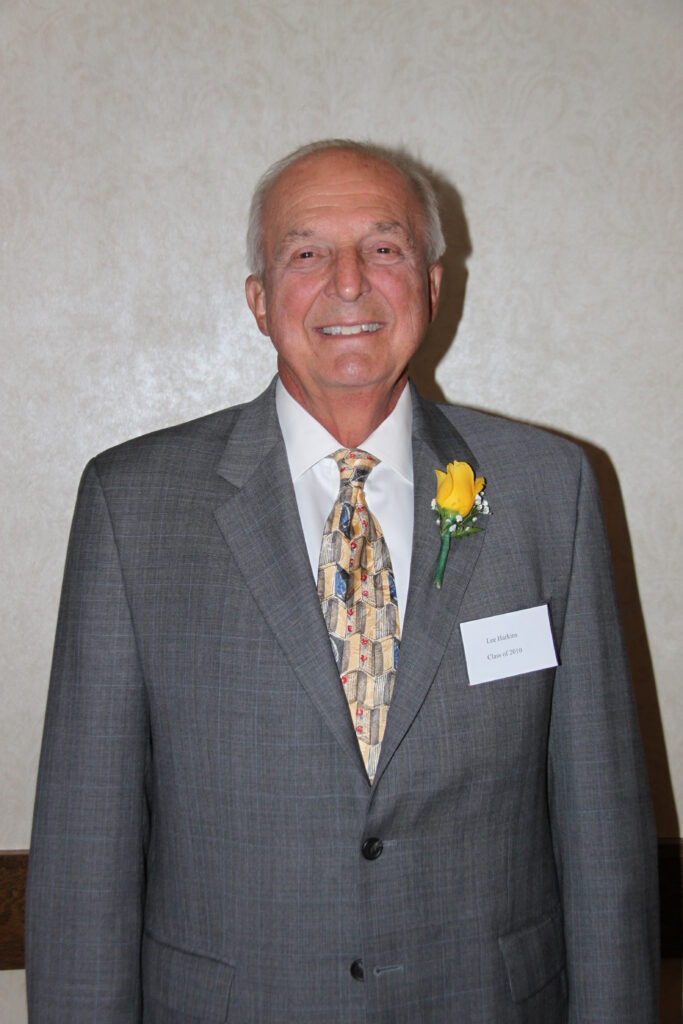 Like many young boys of that era, Lee had a passion for all sports.  As the seasons changed, he followed college and professional sports while playing baseball, basketball and football at every opportunity.  He
believed growing up in western Pennsylvania instilled a certain attitude that affects you forever.  In the recent book, Kiss It Good – Bye, about Vernon Law and the 1960 Pittsburgh Pirates, author John Moody says, "Pittsburgh people have a work ethic that typifies the city.  People do what they have to do to make a living.  Playing by the rules, playing tough, playing with emotion, overcoming odds, and a will to win that is second to none".
Lee's athletic career started in Pitcairn where he lived until his family moved to the Bellwood section of Monroeville in the middle of his seventh grade year.  The Pitcairn Little League team in 1954 was one game shy of going to the Little League World Series in Williamsport, PA.  That all–star infield of Dwain Painter, Vic Maccarelli, Ernie Chadderton and Lee played together from the age of nine throughout high school.
At Monroeville Jr. High Lee met Henry Furrie who coached teams to championships in football and basketball for two years.  Mr. and Mrs Furrie became mentors not only to those young people who lived near their home in the Rosecrest area, but eventually to young people all over Monroeville and Pitcairn.  Pregame talks by Coach Furrie were legendary. No opponent was too big, too tall, too fast or too strong.  Teams went on the field or the court and,  in a disciplined and determined  approach,  won over eighty percent of their  football and basketball games in 1956 and 1957.
The 1957 ninth grade class at Monroeville Jr. High was the last to be able to choose which high school they would attend for their sophomore year,  as Gateway would open the following year  in the fall of 1958.   Students headed to Turtle Creek, Wilmerding, Wilkinsburg, Edgewood and Pitcairn, where Lee reunited with his elementary school friends.  At Pitcairn High, Lee played varsity baseball for coach Pete Antimarino and basketball for John Galagaza  as a sophomore, playing in the last Pitcairn High basketball  game to be played in the old gymnasium.  There were no activity busses in that year and the five mile walk home after practices in the dark, cold nights helped him realize how important a role athletics played in his life.
Gateway High School was still in major construction when students arrived for the first day of classes in 1958.  Hallways were an obstacle course, and the science labs, library, auditorium, swimming pool, locker rooms, gymnasium and stadium were months from completion.
Lee's uncle, Bill Harkins, was on the initial School Board that created Gateway High School through the jointure of the Pitcairn and Monroeville School districts.  Through the years, Lee has had over forty-two family members attend either Pitcairn or Gateway High School.
Pitcairn and Monroeville people shared a bond long before the creation of the Gateway School District.  Pitcairn had more organized sports and attracted athletes from the fringes of the Pitcairn/Monroeville border such as North Pitcairn, Hillside Ave Ext. and Wall.
While many of the students knew one another, others were total strangers and the teachers and coaches had the task of bringing these students and athletes together as one entity – Gateway High School.  As the newly named Athletic Director, Henry Furrie played a key role in that transformation as evidenced by the creation of the Henry Furrie Athletic Center.
As the gymnasium was incomplete, the 1958-1959 basketball team played their home games at Monroeville Junior High.  Lee co-captained the basketball team his senior year for coaches John Galagaza and Rege Laughlin.  Lee averaged fourteen points per game and prided himself on his defense and rebounding as the Gators were outmatched height wise in the highly competitive AAAA Section Six, a dramatic difference from Class B.  Lee earned honorable mention his junior year to the Section Six All Star Team and in his senior year was a starter for Section Six against other WPIAL all star teams.
As a senior co-captain and first baseman for two years under coaches Walt Sakaluk and Murray Johnston, Lee compiled a .385 batting average with fourteen extra base hits including five  home runs  in three seasons totaling twenty-eight games.   Defense for this group of infielders who had been playing together for nine years was especially fun to watch.  Vic Maccarelli, a fellow Hall of Famer, says that infield played together longer than Dick Groat and Bill Mazeroski of the Pittsburgh Pirates. Much like our basketball experience, the team did not have a home field and had to find a practice field each day.  Yearbook photos of the team for 1959 and 1960 show some uniforms  found in the basement of Pitcairn High School, others,  with the insignia       MP ( Monroeville – Pitcairn ) and still others without any logo that players  had brought from home.  The teams had no uniforms with Gateway on them.
During summers of his high school years, Lee played in various baseball leagues, attended baseball camps and worked for the Pittsburgh Pirates at night during home stands.  Through exposure and contacts at the camps, Lee generated interest from a few colleges, met with the Michigan State University baseball coach in Philadelphia, and entered MSU in the fall of 1960.  At the time, MSU had a student population and campus size greater than Monroeville, and proved quite a change from the hometown feel of Monroeville, Pitcairn and the surrounding towns.
Lee found Big Ten baseball was played at a very high level and the athletic talent was remarkable.  Playing behind an All Big Ten first baseman, Lee got relatively little playing time.  As Michigan is in the snow belt and has very cold winters and springs, the team practiced indoors in the field house and played many of their games each year during a three week spring break traveling to Florida and back.  Typically the Big Ten season started with a frozen snow covered field cleared by the team and maintenance crews.
In the spring of 1963, Lee received an invitation to attend the Pittsburgh Pirates spring camp in Ft. Myers, FL.  After three days of evaluation Lee was sent to the Pirates minor league camp at Daytona Beach, FL.  His release two weeks later came as no surprise as the talent level was outstanding.  Participants at that camp included Steve Blass, a great Pirate pitcher during championship seasons in the early 70's.
After knocking on doors of other baseball organizations without success, Lee realized his future was not in professional baseball.
In more recent years Lee has had his own consulting business following a lengthy career at AT& T and BellSouth Corp. in Atlanta, GA. At BellSouth, as the Director of Quality, Lee had an extensive background in management and front-line training, process management, customer satisfaction and service and linking internal measures with key customer drivers. In recent years Lee's work with clients such as Verizon, BellSouth, and various national homebuilders has been in using a quality measurement process approach to aligning internal measures with key customer requirements.
In addition to Michigan State, Lee attended the Univ. of South Florida, Georgia State Univ., Stanford Univ. Advanced Mgt. College and the Univ. of Virginia Darden Executive program.
Lee resides in Ft. Myers Beach, FL. and travels extensively. His oldest son Scott attended Washington & Lee Univ. and, with his wife Luisa, operates a wholesale fly fishing business in Steamboat Springs, CO. Daughter MacKenzie attended Southern Methodist Univ., lives in Dallas, TX. and is pursuing an advanced degree in medicine. Youngest son Chad is in his senior year in the business school at the University of Mississippi.