Gateway Class of 1993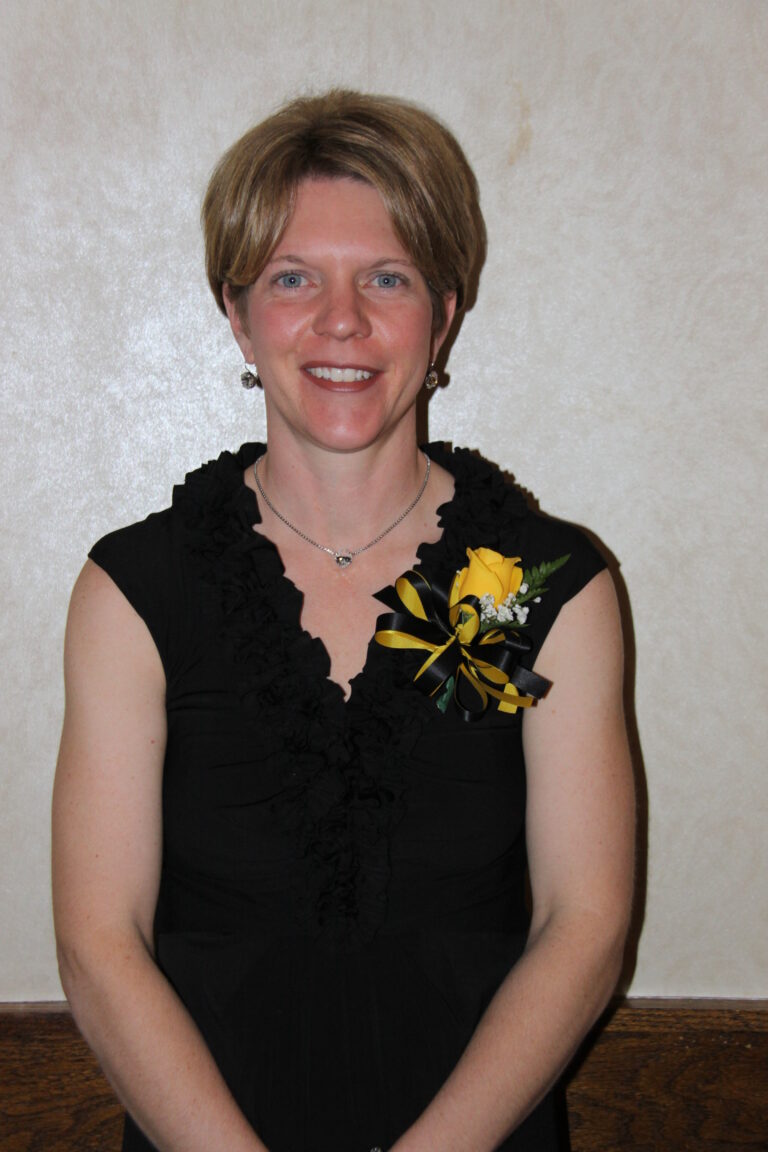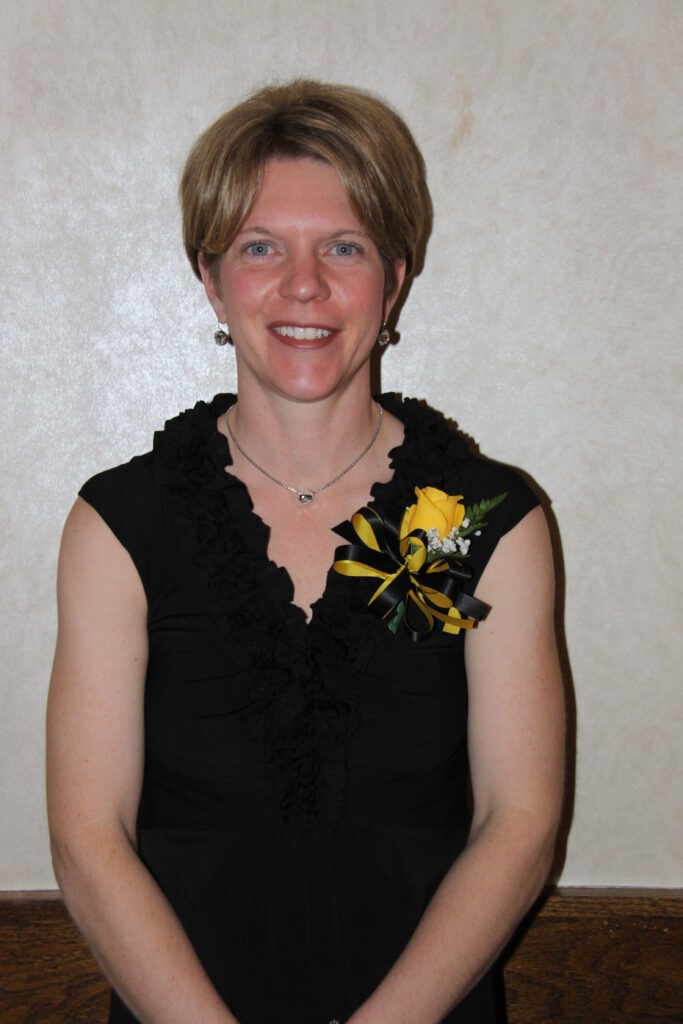 Colleen Marston's (Connors) parents, Jean and Dan Connors, worked tirelessly to instill a sense of responsibility and togetherness in their children. Furthermore, her parents encouraged each child to find his/her own path of success in life. It is from this caring, compassionate, and loving home that Colleen's interests in sports began. Growing up as the only girl with four brothers, Colleen developed a passion for sports and competition. Although her Dad was never her "official" coach, Colleen credits him for her interests in athletics. Colleen and her Dad spent countless hours in the backyard working on the fundamentals of basketball. Her Dad taught her how to catch, throw, shoot, dribble, shoot "the hook," shoot a foul shot blind folded, rebound against someone twice her size, and play tough defense. More importantly, he taught Colleen how to work hard, never give up, push herself to be better, and play ball like a ball player and not like a girl.
It was from these backyard workouts that Colleen's organized athletic career began. She played soccer, softball, and basketball for Monroeville Recreation.
Colleen attended St. Bernadette Catholic Grade School in Monroeville. This is where her organized basketball career began to excel. She started on the JV team in 4th and 5th grade and on the varsity team in 7th and 8th grade. There, Colleen was extremely fortunate to be coached by two knowledgeable, dedicated, and caring gentlemen, John Kramer and Walt Szramowski. Under their guidance, Colleen began to learn the game of basketball and develop a strong sense of competition. It was at St. Bernadette School that Colleen met Lisa Topolosky. Lisa also excelled in basketball, and the two developed an instant bond. Colleen and Lisa were teammates throughout their school years at St. Bernadette Grade School and continued as friends and teammates at Gateway High School from 1989 to 1993.
Colleen began her Gateway High School athletic career in 1989 playing soccer and basketball. More importantly, she started every varsity game in both sports for four years. As a senior, Colleen helped the Girls' Soccer Team to the first undefeated section championship in school history. She finished her senior season as the team's leading scorer and a Section IV All-Star selection. Despite her success in soccer, it was basketball that became her passion. She led the Gators in scoring each of her four years and graduated as possibly Gateway's all-time leading scorer with 1,227 career points. Colleen was selected to the Pittsburgh Press All-Star Team each year. During her senior year, Colleen was selected as one of the Pittsburgh Post-Gazette's Fab Five, earned WPIAL All-Section honors, and was named Co-Player of the Year by Gateway Press. Furthermore, Colleen was the MVP for the Pennsylvania Girls' Roundball Classic and selected to the 1993 East Boros PA Sports Hall of Fame "High School Super Team." Despite these individual accomplishments on the basketball court, Colleen credits much of her success to her teammates. Seven other freshmen began their basketball careers at Gateway in 1989. These eight teammates had the opportunity to grow together for four years. Colleen's dedicated teammates were Lisa Topolosky, Missy Rauber, Laura Grine, Theresa Ribar, Kim Thomas, Mandy Smith, and Rhonda Yagatich. Lisa also finished her high school basketball career with over 1,000 points. This was the first and only time in school history that two classmates each scored over 1,000 points to conclude their senior season.
After high school, Colleen received a full Division I scholarship to play basketball for St. Francis College of PA. As a freshman, Colleen ranked in the top ten nationally in foul shooting percentage. During her junior season, 1995-96, the Saint Francis Red Flash Women's Basketball Team won the Northeast Conference Tournament. For the first time in school history, the Women's Basketball Team participated in the NCAA Women's Basketball Tournament playing the University of Georgia.
In 1997, Colleen graduated from St. Francis College magna cum laude with a Bachelor of Science Degree in Mathematics with a Concentration in Secondary Education. She continued her graduate work at Duquesne University where she earned a Master of Science Degree in Educational Administration.
Colleen's teaching career began in August of 1997 at Norwin High School teaching geometry. The following year, Colleen was hired by Gateway School District to teach mathematics at Gateway High School. Colleen has been teaching math at Gateway High School for 14 years. In addition to teaching, Colleen was the assistant girls' basketball coach at Norwin High School and eventually became the head basketball coach in 1999. However, in 2001, she became the assistant girls' basketball coach at Gateway High School. She held that position until 2004.
Colleen is married to Jay Marston. They enjoy raising their three children, two daughters and a son. Maura is 6 years old, Megan is 5 years old, and Brendan is 3 years old. They reside in Plum.