Well Respected Coach And Teacher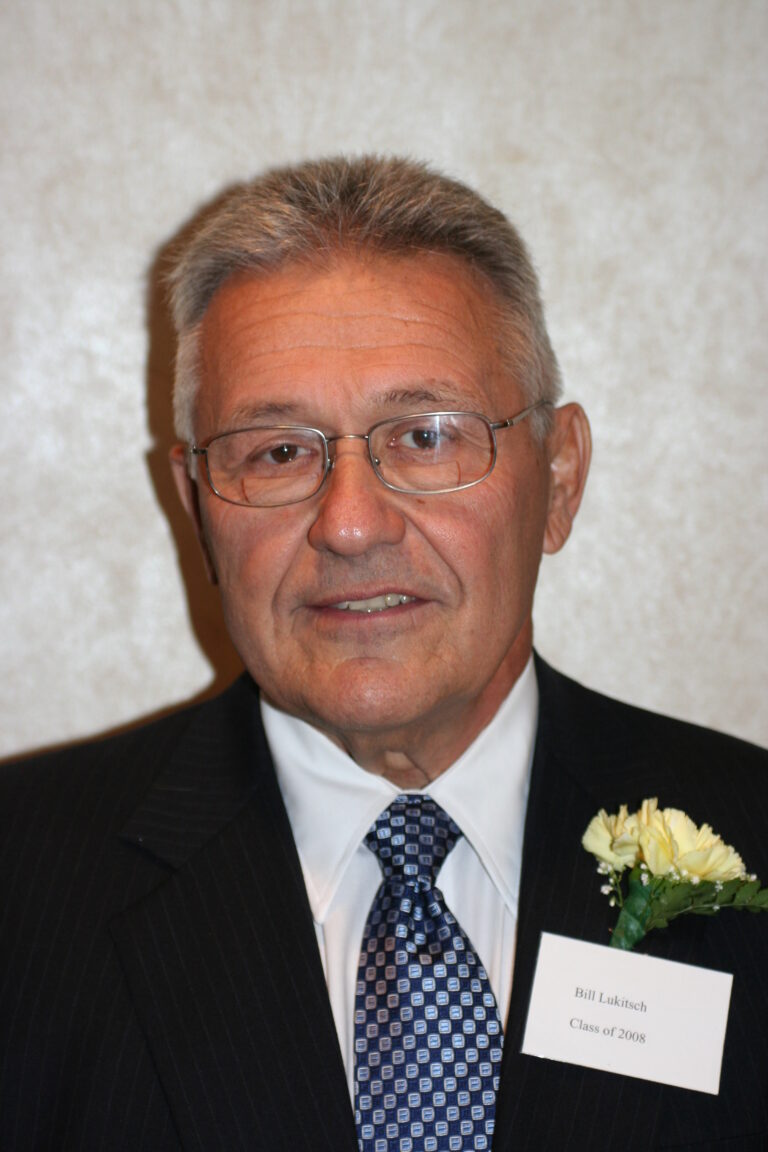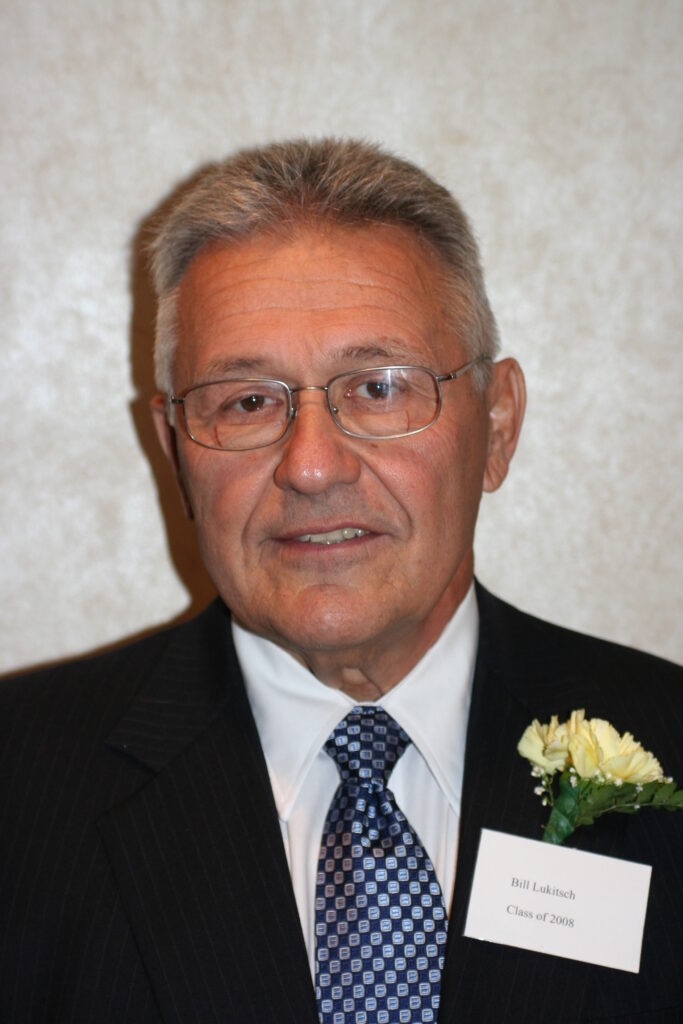 Bill is a highly respected football and wrestling coach. He devoted thirty years to teaching and coaching the youth of Monroeville and Pitcairn. He is known for the encouragement and discipline he extended to both the students and the athletes with whom he worked.
Coach Bill Lukitsch grew up on Mt. Troy, just outside the city limits of Pittsburgh. There weren't many organized sports teams in those days, so his love of football developed in the alleys and the dirt fields of the neighborhood. When it came time for high school, Bill had a choice between Perry, Millvale and Allegheny High. He chose Allegheny because it had the best football program. In his senior year, Allegeny was undefeated in section play, but lost to Pete D'Imperio's powerful Westinghouse team 39-6 in the city championship game.
The thought of getting to play more football, enticed Bill to attend Edinboro State College where he majored in secondary education and math. While at Edinboro, he was a four year lettermen on the football team and was team captain his senior year. He was also selected to play in a post season Bowl Game with the best small college players from Pennsylvania and Ohio. In addition to football, Luke also lettered in track and field and wrestling, two sports in which he had no high school experience. Little did he know at this time, just how big a part of his life, his wrestling experience would become.
After graduation in 1963, Luke began teaching math at Penn Jr. High in the Penn Hills School District. Football was still an all-consuming part of his life. After teaching all day and coaching the junior high team, he would go to practice with the Pittsburgh Ironmen. Luke played two seasons with the Ironmen in the Atlantic Coast League and one season with the Pennsylvania Mustangs in the North American Football League.
The Mustangs were a farm team for the Steelers and ran the parent team's offense. While at Penn Hills, Bill met and married the former Kathie Sekerka, a fellow teacher, and moved to Murrysville. Although he had no sons to coach, this marriage brought him two beautiful daughters, Kristen and Bethany. Bill's summers were spent managing Plum Aqua Swim Club.
In June of 1969 Luke left teaching and coaching for a very lucrative opportunity selling high end electronic equipment and electron microscopes. However, it didn't take long for Bill to realize that he really missed the kids and his peers, and that teaching and coaching were his true calling. No monetary reward would make up for the satisfaction he received when he interacted with his students and athletes. Fortunately, in 1971 he found the perfect job fit in the Gateway School District and was hired as a math teacher and assistant football coach at South Jr. High School. There he had the opportunity to work with "Hall of Fame" coach Steve Statnick.
Sitting in the faculty room one day in the fall of 1971, Luke had a chance encounter which profoundly affected the rest of his life. In a conversation with Dick Bane, he found that Gateway also needed an assistant wrestling coach. The match of the two coaches was perfect as they shared skill, coaching philosophy, techniques, motivation and love of the sport with their athletes. Bill and Dick coached together for the next thirty years and their friendship is legendary in WPIAL wrestling circles. In 2001 Bill was honored as WPIAL Assistant Coach of the Year and the PIAA Assistant Coach of the Year.
When asked about special memories, Coach Luke responded, "The 1971-72 football team with coach Statnik was undefeated, and the same year, the Jr. High wrestling team was undefeated with nine section champions out of sixteen weight classes. Another memorable year was 1981-82 when the football team was undefeated and the wrestlers were 9-1. Then two years later I was reunited with these wrestlers at the high school when they won the section championship and were tenth in the State. But mostly, my greatest memories center around the people…the student athletes, the parents, the staff, and fellow coaches I worked with along the way."
At present, Bill is retired and enjoying the free time he never had. He fills his days golfing, traveling, working outdoors and being active in mission at his church. He takes great pride in his two daughters and their families. Kristen, a pediatrician, and her husband, John Kucharczuk, a thoracic surgeon, have two daughters (Kate and Emily) and live in Bryn Mawr, PA. Daughter Bethany, a corporate attorney, and her husband Bart, a senior manager in IT, are avid triathletes and live in Richmond, Virginia. Bill is grateful to have had the opportunity to be part fof the Gateway athletic tradition, and he feels fortunate that his friends and family encouraged him along his career path.