1940-2017
Dedicated and Respected Teacher, Coach, Sports Official, and long-time "Voice of the Gators."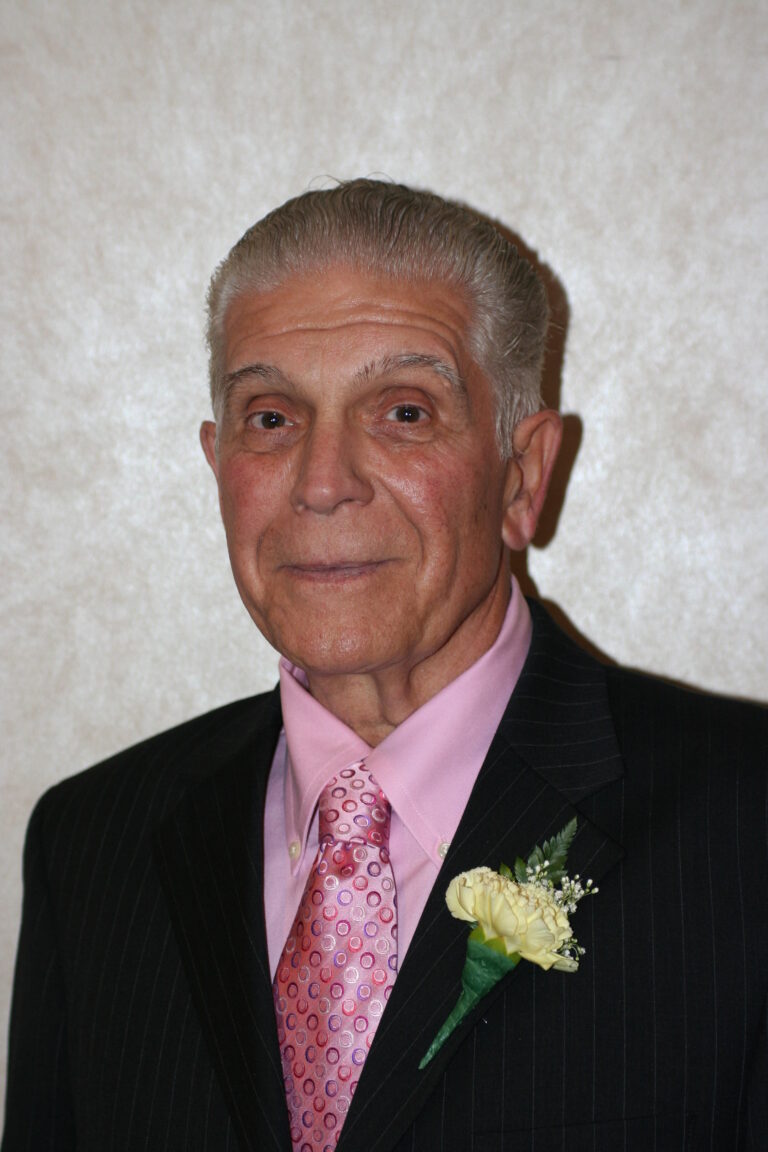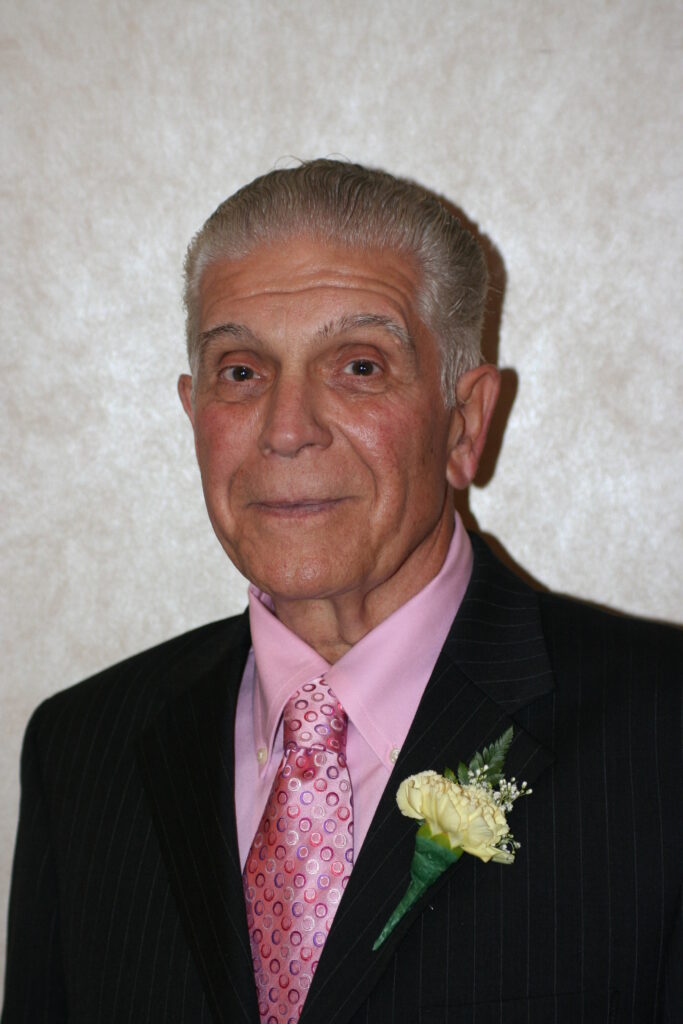 Regis Giles graduated from McKeesport High School in 1958 and later attended Indiana State College (now Indiana University of Pennsylvania) where he participated in both the football and baseball programs.
After graduating from Indiana in 1962, Reg was hired as a Science Teacher at South Junior High and began what was to be a 46-year association with Gateway. He remained at South Junior High as a Science and Biology Teacher until the 1983-84 school year when he transferred to the high school to teach biology. From 1983-84 until his retirement in 1997, he taught Academic Biology, General Biology, and Environmental Biology. Reg also served as Head of the Science Department and was actively-involved in various curriculum projects during his tenure as a teacher at Gateway.
It was during his initial year at South that Reg began a long and dedicated coaching career with the Gateway School District. In 1962 he was hired to be an Assistant Basketball Coach at South Junior High working with Head Coach, Bob Holden. This proved to be a great combination as the Tiger Basketball Program at South Junior High evolved to be one of the most successful junior high programs in western Pennsylvania. At one point, South had a 50-game winning streak and a combined record during a 15-year span from 1962-1963 until 1976-1977 of 237 wins and only 44 losses… an .847 winning percentage!
During Regis' fifteen-year basketball coaching tenure at South Junior High (from 1962-63 until he left the boys' program in 1977-78 to coach the junior high girls), the ninth-grade boys team played in the championship game of the Junior Valley League twelve times, winning the Championship seven times. Five of the titles came under the direction of Bob Holden, while Reg Giles was responsible for two additional titles during the 74-75 and 75-76 seasons after coach Holden had left South to coach at the High School. The 76-77 season saw South lose in the championship game to Penn Hills Linton. During his three-year stint as Head Ninth Grade Coach, South sported a 53 win 9 loss record.
During the 1969-70 school year, Joe Filipowski was hired as an English teacher at South Junior High and joined the coaching staff where he contributed for the next seven years. Later, Ken Burgun became part of the staff and continued the "Tiger Tradition."
Because of his increased involvement in high school basketball officiating, Coach Giles moved from the boys' program to the junior high girls program in 1977-78. The "Lady Tigers" played in the fall of the year which permitted Reg to continue his love of coaching while furthering his officiating endeavors. During his three years of coaching the girls' program, he once-managed to direct South into the league championship game only to lose a heart-breaking decision to Monroeville Jr. High.
Coach Giles first became involved with baseball during the summer of 1967 when he managed the Monroeville American Legion team that included such former Gateway High notables as Paul Holzshu, Ken Macha, Ralph Guzzo and John Rocco..His assistant coach that summer was none other than Larry Hanley.
Baseball became a real passion for Reg in 1983 when he and John Sandor were hired to coach the Gateway Varsity. Coach Sandor had been an assistant the previous year under Kevin Murtha and was willing to also serve under coach Giles. Also returning to the area as a result of a private job transfer was Joe Filipowski who once again teamed with Coach Giles…this time serving as a pitching coach for the '83 season.
To quote Greg Ribar, the starting shortstop on the 1983 team… "the good news was that the entire starting lineup was back from the previous year and the bad news was that the entire starting lineup was back from the previous year." Unfortunately the previous year's baseball team had garnered only two wins for the Gators; however, with the pitching of Tim McDowell and Greg Garafolo; the hitting of Gary Dinzeo, Tony Cima, Rob Wilshire and John DiLucente; and the stellar defensive work of Greg Ribar, Rick King, Dave Slone, Dave Mireles and Joe Adams, the Gators managed to win Section 4 Title over heavily-favored Plum. Gateway subsequently advanced to the WPIAL Semi- Finals only to lose to Shaler Area. The Gators' success during the regular season landed them a berth in the State Playoffs that year, but an opening loss to Laurel Highlands ended a very successful season. A disappointing two-win team from the previous season evolved into highly-successful one the following year recording a 20-6 record.
So dominant was this 1983 team in section play that six were named "All Section" by the Post Gazette. They included John Dilucente, second base; Greg Ribar, shortstop; Rob Wilshire, third base; Tim McDowell, pitcher; Greg Garafolo, outfield; and Tony Cima, designated hitter. The Tribune Review also added Gary Dinzeo, first base, and Ricky King, outfield, along with the previously-mentioned players, to its All Section Team… quite an honor for a team which learned how to win in comparison to the season before.
Over the next 15 seasons Coach Giles assumed responsibility for the Gator Baseball Program which saw the addition of a full junior varsity schedule and the initiation of a junior high program. He was also privileged and honored to coach such outstanding baseball players, many of whom went on to play college baseball, such as Albert Lardo, Jerry DalCanton, Fred Iriti, Ryan Hankey and Steve Henderson just to name a few.
Regis' 15-year coaching career as Head Baseball Coach is the longest in Gateway School District history, and his 137 wins are the most by any baseball coach.
During his coaching tenures at South Junior High and Gateway High
School, Reg also managed to develop a real love for basketball officiating.
Along with his partner of nearly twenty years, Joe Filipowski, they started officiating junior varsity games while they both remained as basketball coaches at South. Soon they were working varsity games and became well-known throughout Western Pennsylvania. After Joe left Gateway and the area because of a job change, Reg continued to work his way up the officiating ladder. Soon he was working Division II and III college games for the Pennsylvania State Athletic Conference, The Tri State Collegiate Officials Association, and the West Virginia Intercollegiate Athletic Conference.
On the high school level, Reg was chosen to officiate the PIAA State Final game in 1982 between New Castle and Whitehall. He also has worked numerous WPIAL and PIAA playoff games which included two WPIAL Championship Games. In addition, Reg was selected to work the prestigious Dapper Dan Roundball Classic on two separate occasions.
Regis continued to officiate basketball until two knee replacements forced him to retire from the hardwood in 1999, but not relinquish his passion for the game. He is presently-involved in assigning officials for games at the high school level and also works as an observer where he evaluates collegiate-level officials for the Northeast Conference, the Pennsylvania State Athletic Conference, and The Collegiate Officials Association. Reg also maintains an observer position for the WPIAL.
One thing that he cherishes from his basketball officiating days is the number of officiating legends with whom he has been associated and the relationships that have been established over the years. He has had the opportunity to work with such outstanding officials as Bob Kozlowski, Joe Filipowski, Eddie Plank, Dutch Shample, Gene Steratore, Bill Sherbondy, Bob Covert, and many others.
Reg Giles has also served as the WPIAL Basketball Rules Interpreter for the past seven years and has also served in that capacity for his local chapter, the Westmoreland Basketball Officials Association, for the past twenty years. In this position he is responsible for answering questions associated with rules and their enforcement for both coaches and referees and instructing officials on the proper techniques of officiating. He is also responsible for conducting clinics for the WPIAL each year on new rules and existing rules changes along with new techniques involving game officiating. Obviously his love of teaching did not end with his retirement from the classroom.
Near the conclusion of his baseball coaching career, Regis found another athletic passion, baseball officiating. In 1992, Mitch Adams, the local baseball umpiring assigner, convinced Coach Giles that he should become "Umpire Giles," at least during the summer sandlot league season. This led to his working Pony, Colt, and American Legion games that year. When retirement from coaching baseball came in 1997, Coach Giles started officiating high school games.
It did not take Reg very long before he was working playoff games, and in 1999 was selected to umpire the AA PIAA State Championship Game. During his baseball umpiring career, Reg has been chosen to officiate both WPIAL and PIAA playoff games. He has had the honor of working three WPIAL Championship Games…1999 and 2002 at PNC Park and in 2005 at Consol Energy Park. He continues to umpire baseball, but on a limited basis.
In addition to always maintaining a rather complex sports schedule, Reg Giles has served as the public address announcer of Gateway football for the past 24 years. Gator spectators have become accustomed to recognizing his familiar voice reverberate through the Friday night corridors of Pete Antimarino Stadium. In 1992, soccer was also added to his announcing duties. In his 24 years of service in the broadcasting booth, Reg has proclaimed play-by-play activities for over 120 football games and about 130 boys and girls soccer games…and has loved every minute. His only regret, though, is that he has never won a "50/50 Raffle."
When asked about his most vivid memories of Gateway High School Athletics, he responded: "First of all, being involved with Gateway for 46 years. I probably have forgotten some of the things that I considered outstanding at the time. Certainly the most vivid memory I have is the 1983 Gator Baseball Season…from beginning to end. Their work ethic was tremendous. During all of my coaching career, I never had a group of players at any level that had such a close relationship with each other. It was like they were all brothers. It was great to be around that." This past summer Greg Ribar organized a reunion of the '83 team that attracted 16 players and 5 fathers of players to attend. Three players returned from Florida, one from Baltimore, one from York, Pennsylvania, and a number from throughout Western PA.
Another vivid Gateway memory that Reg has long-remembered was Cliff Parsons' scoring 55 points against Duquesne High School in the original high school gym. He also reminisces about the great WPIAL football semi-final victory at Three Rivers Stadium against highly-rated Kiski Area which led to a Gateway WPIAL Championship.
Regis Giles resides in Murrysville with his wife of 44 years, Marlene, and devotes considerable time watching midget football, deck hockey, basketball, baseball, soccer, and softball while trying to keep pace with his four grandchildren, Jeffrey 12, Tyler 10, Courtney 8 and Ashley 3.