1953-2010
Gateway Class of 1971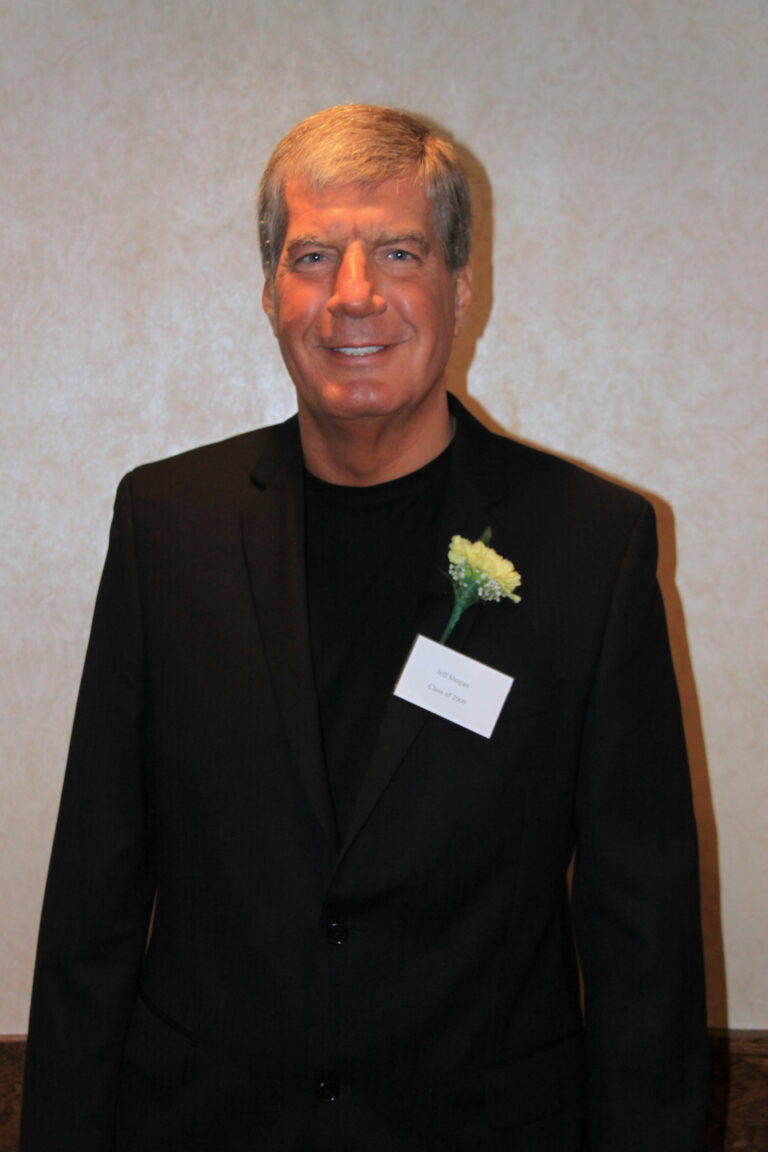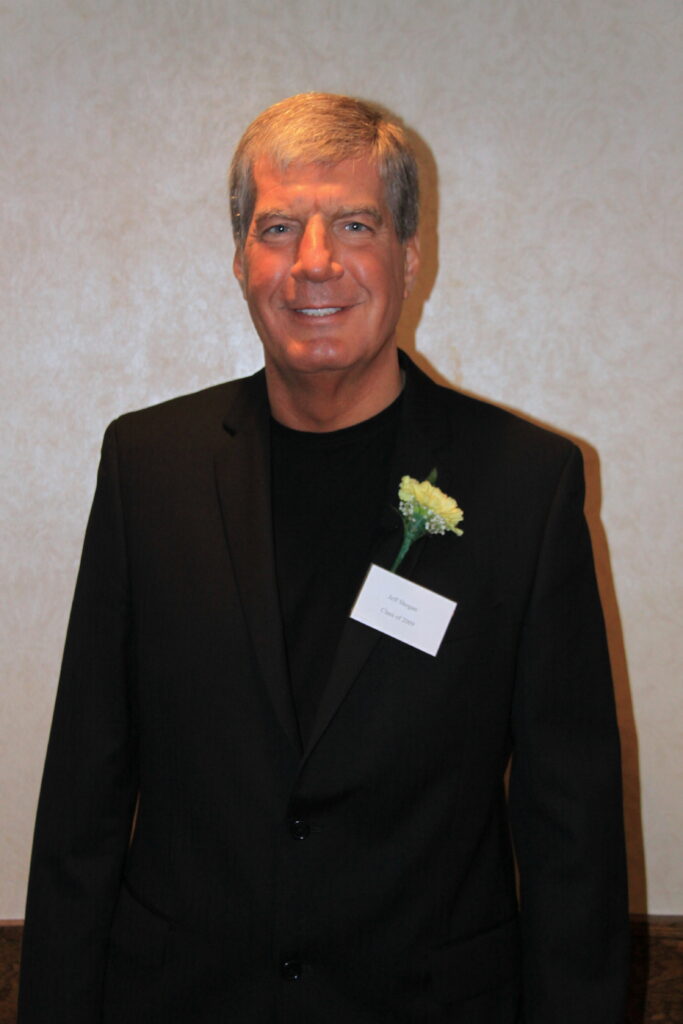 Basketball at Gateway changed my life in ways one only appreciates with the passage of time. The modest success I had is a reflection on the excellence of my coaches and teammates, rather than on my athletic ability. To paraphrase a few sentences from a eulogy I once gave:
"A new generation will not remember their name, but their voice will be heard. Pure and eloquent. And when the children understand this, they will no longer be children".
My coaches, my teammates, and the journey changed me in ways that my children are still discovering. I have been told that it is necessary to recite my accomplishments, though I feel a bit like a parody of Springsteen's "Glory Days".
My athletic career started inauspiciously in the 7th grade when Coach Rege Giles kept me as the 13th man on a 12 man squad. You can't "teach 6'2" I once heard him say, and I officially became a "project". I suspect my bloodline helped – my brother Andy, who is 5 years older than me and the better athlete, was a captain of Gateway's first undefeated football team, as well as a star on the baseball, wrestling and track teams.
I got better, and Coach Giles turned me over to Coach Bob Holden in the 9th grade. We were 16-0 that year, but lost the championship game. I averaged 15 ppg and 12 rebounds per game and shot 56% from the field. Bob has remained the most influential mentor throughout all of my schooling, including medical school, residency and fellowship.
I learned more of life lessons running the middle of a 1-3-1 half court trap press than from any staid professors later in life at Yale or Duke.
Bob turned me over in the 10th grade to Coach Bill Murphy and Coach Rege Laughlin. Coach Murphy continued the "project", but I still owe him for keeping me late on a fall Saturday practice. I was 15 and stayed to watch the girl's basketball team start their warm-up drills. My eyes kept following one cute girl with pigtails running down court. They are still following her 40 years later, my wife Jackie (Ouzts) Shogan.
In 11th grade I was passed on to Coach Art Betts. Our record the next two years was 19-4 and 20-5. For those of you who know Coach Betts, you realize he is a man of few words. He led by example and clearly got our individual and the team's best. My teammates were all incredible athletes and we complimented each other well.
TEAM ACCOMPLISHMENTS:
1970 Junior year record: 19W, 4L
Starting Five: Rich Porac, Mike Devine, Dave Jadgman, Vince Lamberti, Jeff Shogan
Won section in playoff over Penn Hills
Lost 1st round WPIAL to Clariton with a crowd of 11,502
1971 Record Senior Year Record: 20W, 5L
Starting Five: Jeff Kalkstein, Jon Art, Greg Munson, Vince Lamberti, Jeff Shogan
Won Section in Playoff over Penn Hills (61-57) with a crowd of 8,700
Won over Laurel Highlands 61-57 with a crowd of 7,800
Lost to Farrell 50-49 with a crowd of 6,465
INDIVIDUAL ATHLETIC ACCOMPLISHMENTS:
Junior year averaged 18 ppg in section (16 ppg for season)
Senior year averaged a double double; 19.7 ppg for season and 11 rebounds
All Section (junior and senior years)
All District (2nd team junior year, 1st team senior year)
Allegheny East All Star (senior year)
Post Gazette All Star (senior year)
MVP Section (senior year)
1st team all WPIAL tournament team (senior year)
Honorable Mention All-State
Pennsylvania Post Gazette Dapper Dan Round Ball Classic
Multiple Division I scholarship offers
Ultimately I decided to continue my education at Yale University. I am sure they took me because of my ability to do things with that round ball. I started at point guard my first year on the freshman team, until a season ending injury. I opted not to continue hoops thereafter.
Now I am just some "old guy" who played before the shot clock, before the three point shot, when we could only dunk in practice – not in games. But the voices of my coaches are now being heard by my children, "pure and eloquent", and when the children understand this, they will no longer be children. The journey on the hard court gave me an education at a top university, taught me some of my life's most enduring lessons…how to win, how to fail, how to strive to be your best, introduced me to my wife, and gave me enduring friendships. It was an incredible ride for that seventh grade "project" and one I will forever be indebted to the Gateway school system, my coaches and my teammates.
PROFESSIONAL BIOGRAPHY
Jeffrey E. Shogan, M.D. is a Director and Chief Business Officer at the UPMC Cancer Centers, and Clinical Professor of Medicine at the University of Pittsburgh School of Medicine. He was educated as an undergraduate at Yale University. After two years with the Peace Corps in Thailand and one year with TCOM (telecommunications subsidiary of Westinghouse) in Nigeria, he attended and completed an internal medicine residency at the University of Pittsburgh School of Medicine. He served as Chief Medical Resident at UPMC and went on to complete a fellowship in oncology at Duke University Medical Center. Post fellowship, he remained at Duke for one year on faculty within the Bone Marrow Transplant Program. He then returned to Pittsburgh where he founded and directed the Bone Marrow Transplant Program at Allegheny General Hospital. During this period, he co-managed a private practice group which grew to approximately 30 physicians seeing over 12,500 new patients a year. In 2000 the group merged into UPMC creating one of the largest cancer care networks in the United States. UPMC currently sees over 40,000 new patients a year and is ranked in the top 12 cancer hospitals in U.S. News and World Reports.
Dr. Shogan has played an integral role in a radical reorganization and the growth of the UPMC Cancer Centers network along a service line model. There are currently over 43 sites of service in Western Pennsylvania, 22 of which provide radiation therapy in addition to medical oncology. Through a series of joint ventures, as well as the formation of new business entities, the network has expanded both nationally and internationally.
He currently fills several Board seats, including: Chairman of the Board of D3 Radiation Planning, Chairman of the Board of Cancer Treatment Services International (CTSI), board member of UPMC Cancer Centers, Chairman of the Board for the Waterford Oncology Associates (Ireland), Board Member for Sandyford Oncology Associates (Ireland), Secretary of the Board for UPMC Ireland, and a member of the Harris Healthcare Advisory Board.
Dr. Shogan has published in numerous major medical journals, has held various teaching positions, and remains active in clinical research. He is active working with refugees in camps on the Thai-Burmese border and an orphanage in Northern Thailand.