Gateway Class of 1960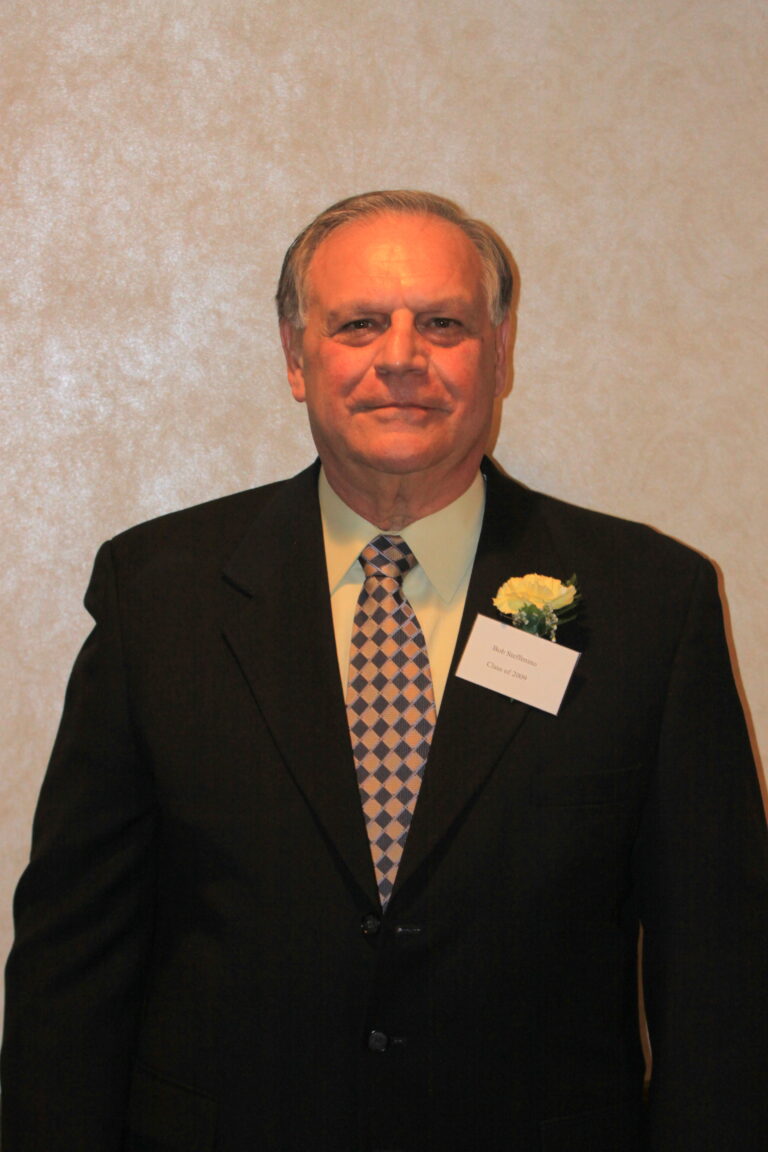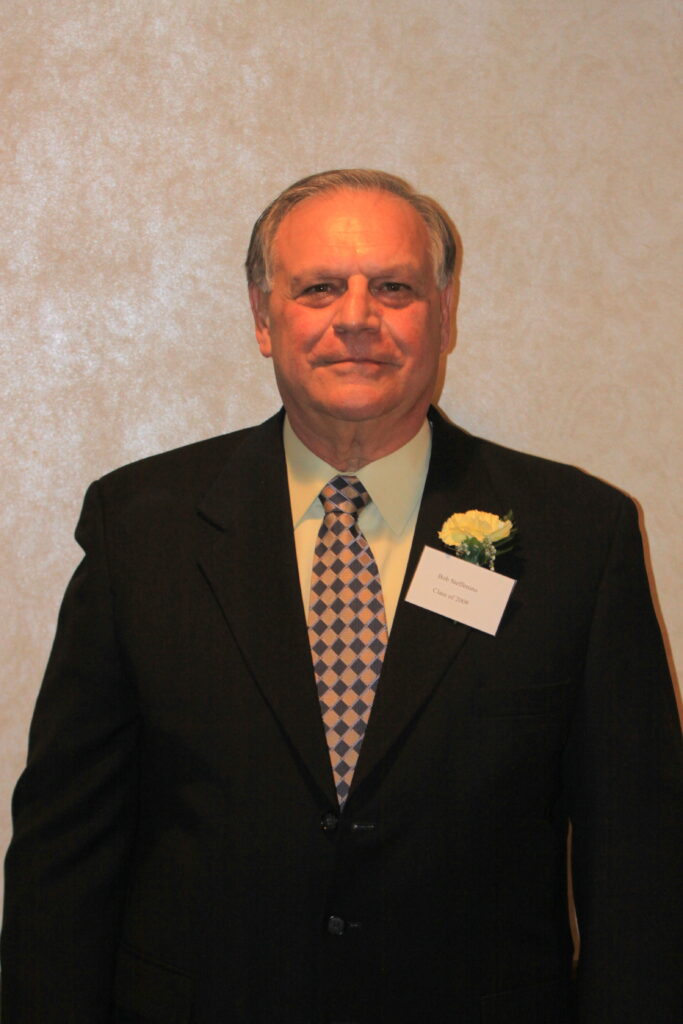 Robert J. (Bob) Steffenino grew up in the small-town atmosphere of Pitcairn, where all the neighbors knew one another and worked closely together to provide an extended family for all the neighborhood kids. He was known as "Bob," "Bobby," or "Steff" by his teammates and classmates and, growing up, excelled in Midget Football, Little League Baseball, and Intramural Basketball. It was here that he developed an understanding of the pride that develops in a community through the success of its athletic teams. He was also introduced to several men who would become his coaches and have a positive impact on him. Men such as George (Dink) Jae, John Mignogna, Jr., Jim Lang, and John Mihalchak served as role models and mentors for him.

Those who entered Gateway in 1958, the year of its opening, have fond memories of the school's beginning. At that time, the football and baseball fields as well as the gymnasium had not yet been completed, so this necessitated the teams playing home games at various sports complexes at schools in the surrounding areas….at Wilmerding for football; Monroeville Jr. High for basketball; and Pitcairn for baseball. Students at the new Gateway High School came from Wall, Mellon Plan, Wilmerding, Turtle Creek, Pitcairn and Monroeville. This meant athletes from all those areas needed to blend successfully to form the athletic teams, and that former "rivals" needed to bond and work together to create the now famous Gateway Gator Pride. Those who can remember the dedication of the "Gator Bowl" in 1959 can also remember some of the highlights of competing together on Gateway's playing fields, both football and baseball, and on the basketball court. On those first Gateway teams, Bob played with many gifted athletes and life-long friends such as Ernie Chadderton, Lee Harkins, Nick Loffredo, Vic Maccarelli and Dwain Painter.

Bob played Left Halfback on offense and contributed as a strong defensive player at Safety during the 1958 and 1959 seasons. In 1959 Bob had the longest run of the year (85 yards) and, in addition, scored 11 touchdowns. Against Elizabeth Forward, Bob had a spectacular 95 yard kickoff return for a touchdown, and added a second score on an off tackle run that exemplified his style of play – tough, hard-nosed, go all out all the time. As a Junior in 1958, he scored 9 touchdowns in the Gators' inaugural season. He was selected as the Most Valuable Player for the 1959 season. Bob was also very active in basketball and baseball at Gateway. He was elected Vice-President of the Junior Class. Gateway High School provided the meeting place for Bob and his future wife, Lynne McFall, during their Junior years. Bob graduated in 1960.

Bob went on to attend Lakeland College in Sheboygan, Wisconsin for one year and played football where he contributed to a winning season and Conference title. In 1962 economic times worsened in the Pittsburgh area, so he did not return to college, but set off with a group of four of his Pitcairn friends for Long Island, NY, where he got a job in an aircraft machine shop. He and Lynne married in 1964 and settled in Long Island and began their new life. They formed many friendships there and had two children, Rob and Christine. It was during this time that Bob got out of the machine shop and into real estate sales.
During the '70s, the real estate market tanked on Long Island; there were long lines at gas stations, and the economy went south there.  Bob's sister Sally and brother-in-law Derek Collins and their family had moved to Texas.  Upon visiting them and seeing the building boom going on in that area, Bob and his family moved to the Dallas/Fort Worth area at the end of 1979, where they still reside.  Bob got a job for various home builders there, culminating his 38-year real estate career with a very successful 19 years with Centex Homes.  Lynne worked for Lockheed Martin for 28 years.  Both are now conducting a very successful retirement,…traveling, and having their "second childhood without parental supervision!"  They live in Arlington, Texas.  Lynne plays cards every Friday afternoon with "The Girls," and Bob is known all over Arlington as "Uncle Bob."  Bob and Lynne have been married for 45 years.
"I feel that my early years in the small town of Pitcairn, my years at Gateway High School, my years at Camp "B," and all the encouragement, mentoring, and great examples that were set by my coaches  (Football:  Pete Antimarino, Henry ("The Hammer") Furrie, Steve Klipa, John Moody, Jack Leib, and Clark Kerr; – Baseball:  Coaches Murray Johnson and Walt Sakaluk – Basketball:  Coaches John Galagaza and Rege Laughlin) molded my character and contributed greatly to my career and life success.  Also, a special mention goes to Mr. Ray Middlekauff, who took such a great interest in us and was always there for support.  Many thanks to ALL!  And let's not forget all the teachers that put up with me; but most of all, the respect that I have for all their encouragement and wisdom.  Thank you for always guiding me in the right direction.  The sports I played at Gateway have been the cement in my life that formed the lasting friendships with my teammates that still continue to this day.  I am very thankful for the wonderful memories I have of Gateway High School and am extremely honored to be chosen for the Gateway Sports Hall of Fame."