Gateway Class of 2000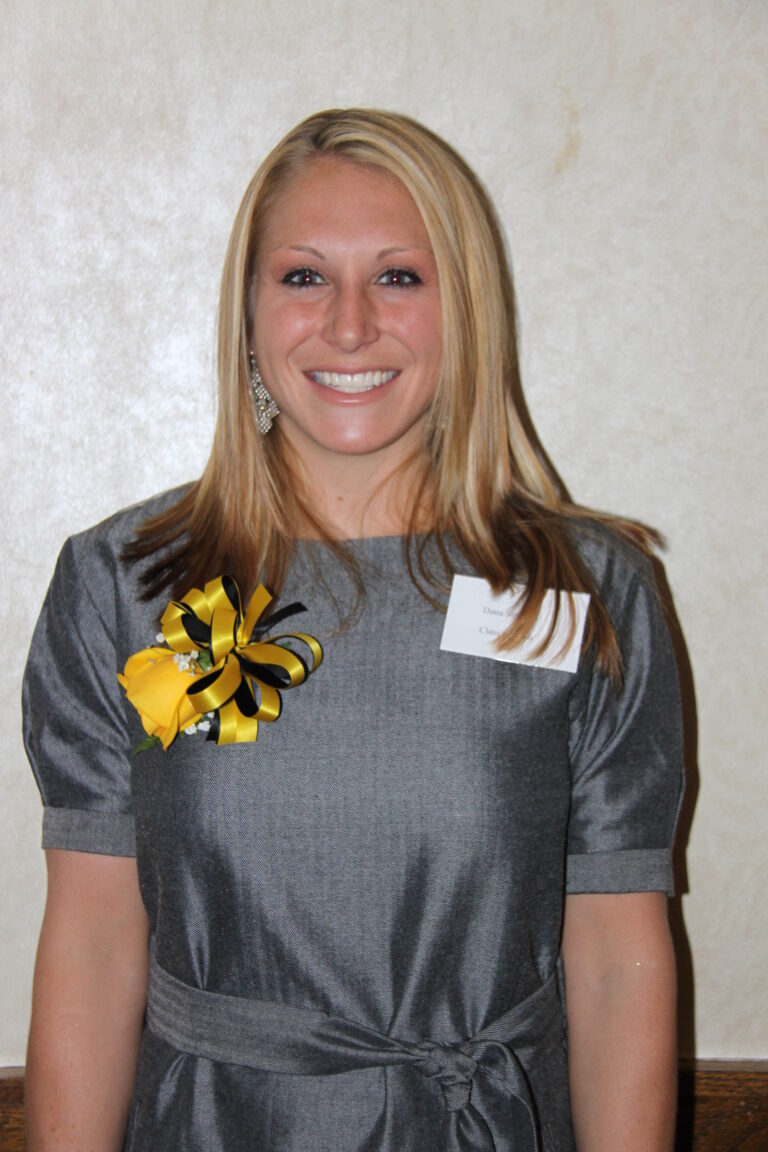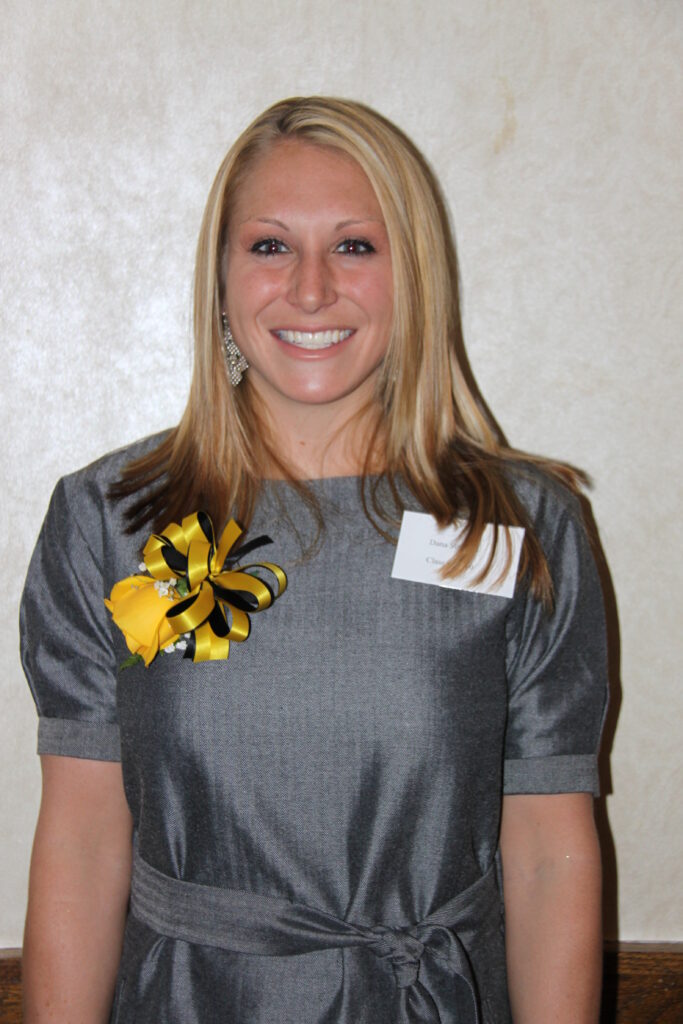 Dana Stimmel accepts this induction into the Gateway Sports Hall of Fame with great pride and honor. Her interest in sports came at a very early age. By three, with the encouragement of her grandfather, she was a bowler. By five, her average was higher than some of the women bowlers at the lanes. Although her mother tried to sway her into more feminine activities, she came out of dance class saying, "I'm never doing that again." Shortly after, she took up horseback riding, swim lessons, and gymnastics, but by six years old, she found her niche playing co-ed soccer with the boys. After knocking down all the boys, she knew soccer suited her and several years later, the girls' soccer teams formed in Monroeville. Around the same time, Dana remembers the anticipation each year, of which Monroeville softball team she would be chosen for, and if they would be strong enough to beat the Kalkstein team. By twelve, Dana started traveling for soccer tournaments, making the Penn's Forest cup soccer team as a sweeper. This team eventually combined with the Pittsburgh Strikers Soccer Club and later formed into Beadling. She was also a four-year member of the PA West Olympic Development Program (ODP), making the ODP regional pool in 1997. Being part of these teams helped pave the way for her high school soccer career.
As a four-year varsity starter at center midfield and team captain in 1999 and 2000, Dana set the high school record with 100 career goals, which still stands today. She also led the section in scoring in 1998. Dana was a Four-time Western PA All-Section selection, and All-State pick in 1999. In 2000, she was chosen as the recipient of the Post-Gazette Student Athlete Award. Although soccer was her primary sport, she also lettered in varsity basketball and ran track where she was a WPIAL qualifier in the 3200-mile relay.
Dana was able to combine her soccer skills with her academics as a Valedictorian for the Class of 2000 (one of several that year), and continue her education with a partial scholarship to Seton Hall University. There she was one of the few freshmen that saw playing time and competed in 16 games, while being named to the 2000-01 Big East Academic All-Star Team.
In 2002, Dana decided to switch majors from physical therapy to forensic science. She transferred to Duquesne University and joined the soccer team as a defensive starter. However, she did not allow soccer or the transfer get in the way of her education. Dana made the 2002-03 Atlantic 10 Commissioner's Honor Roll and graduated with a Bachelor's Degree in Biochemistry and a Masters Degree in Forensic Science and Law.
Dana also graduated from Officer Candidate School for the Marine Corps in Quantico Virginia, where she was awarded the physical training award in her platoon, Charlie Company, Class 186. The platoon started with 65 candidates and less than 30 actually crossed the parade deck on August 12th, 2005. She would have proudly accepted her commission as 2nd Lieutenant Stimmel, but her father couldn't bear the thought of his baby girl getting shipped off to Iraq, and never faxed the paperwork to her recruiting officer like he said he did. Fortunately, another great opportunity approached, which Dana made sure to grab a hold of herself.
Dana became a Special Agent for a Federal Law Enforcement Agency, where she currently works in San Francisco. Upon graduation, Dana received the Distinguished Fitness Award in her training class, making her the first female in the history of the agency to achieve this award. It is to no surprise that she is one of the physical training coordinators for her office and administers the quarterly fitness test.
Dana remains dedicated to fitness and stays motivated by competing in different racing events. She completed the San Francisco Marathon in 2008 and participated in her first triathlon the following year at Lake San Antonio, CA in the Wildflower Triathlon, where she placed in the top 5% for females. All the race registration fees go to different charities, and she was most inspired by athletes when she joined "Team-in-Training" for a season. As part of this incredible organization, Dana was able to raise $5,000 to donate to the Lymphoma and Leukemia Society, while at the same time, compete in the Honolulu Triathlon. She was given the opportunity to train with some Honorees who have actually suffered through cancer and have made astounding comebacks.
Because Dana is no longer able to soak her soccer legs in the cold ice bath provided in the locker room in her college days, she jumps in the San Francisco Bay with the sea lions or sharks to go for a swim. It is 50 degrees on a good day. That was good training for the "Escape from Alcatraz" triathlon she competed in.
Dana has not lost her love for soccer, however, and continues to play on a Women's Premier Soccer league and co-ed league. If she's not competing in a sporting event, Dana may be found hiking half-dome in Yosemite or cruising on her Harley through the wineries.
Dana gives most of the credit for her accomplishments to her parents for giving up years of vacations to haul her around all over the country to play soccer. Dana also gives thanks to all her coaches whose dedication over the years has helped her develop her skills and love for the game: Youth coaches Dave Petruska and Rick Winters, club coaches Eric Ingram, Garth Clark, Dave Murray, and Dom Vezza, and high school coaches Richard Bolton, Chris Spudich, and Kevin Sanders, and all other assistants who volunteered their valuable time along the way.
With her ten-year high school reunion coming up in two weeks, Dana looks back with fond memories of those years and the great friendships she developed at Gateway with former teammates and classmates. Those friendships still are intact today and continue even though she is across the country. She looks ahead to a bright successful future! She wishes all the best to the other Gateway Hall of Fame athletes induced this year and to the many that will follow in future years.