Gateway Class of 1990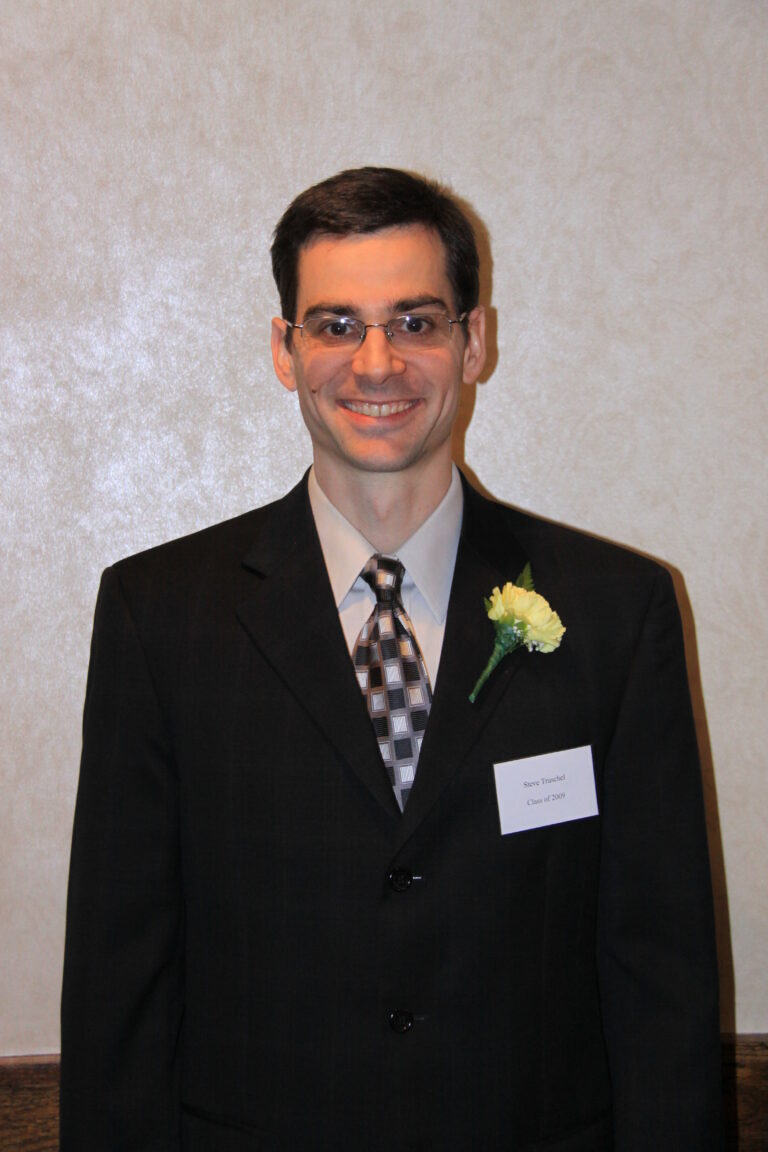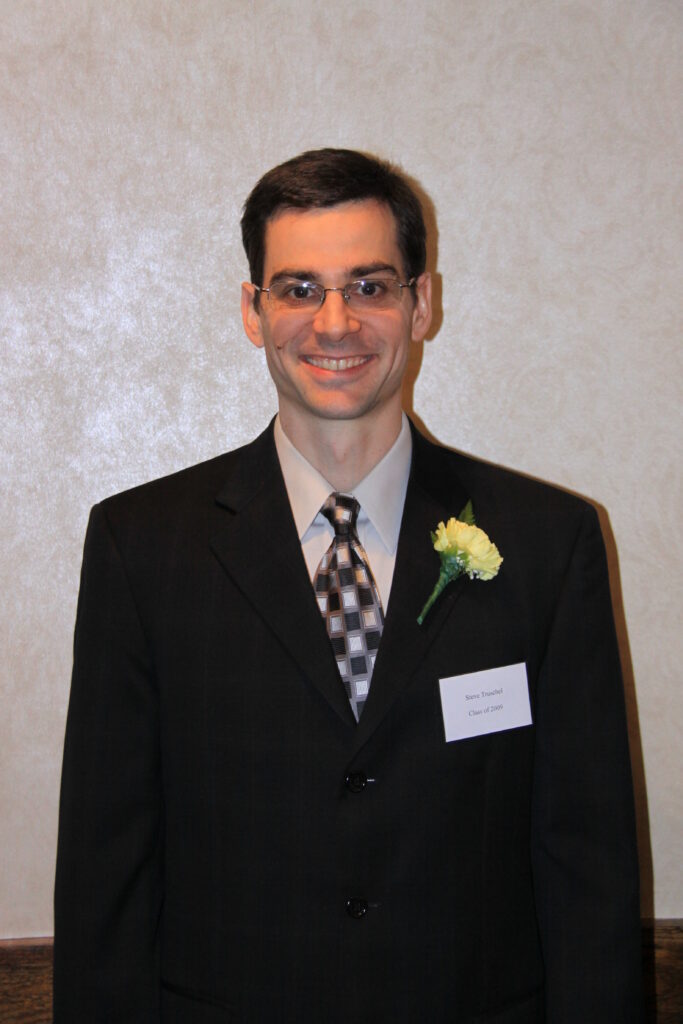 Continuing the tradition of Gateway swimmers inducted in the Hall of Fame, Steve Truschel successively competed at the WPIAL, PIAA, and National levels. He not only was a two-time WPIAL 100 yard breaststroke gold medalist, but his 1989 time is still the team record at the Gator Swamp. His times from 20 years ago would still place him in the top ten at the WPIAL and PIAA competitions. Steve's unwavering dedication to his training and perfection of all of his stroke techniques enabled him to accomplish such lofty goals and earn the respect of his competitors, teammates and coaches. Besides his individual accomplishments in the 100 yard breaststroke, Steve's contributions to the Boy's team by swimming multiple events, including top finishes in the 200 yard Individual Medley, enabled the team to finish with two second places and one third place in the WPIAL Team Championships. Steve's personality, sense of humor, and his support of his teammates made him an integral part to the success of the Gator team and Gateway swimming history.
Steve Truschel was not a standout swimmer at the very onset of his career because he refused to get in the water. It was the usual scene at the Penn Hills Dolphins for this seven year-old, spending practice time standing on the deck with arms folded. Things didn't fare much better when Steve joined the Greater Pittsburgh Swim Club. Although he did get into the pool, he was assigned to a lane where all of the swimmers go who can't swim, a lane that his coach Jerry Bass called "the plant lane".
After a couple of years (and a couple of lengths in the pool) Steve's family moved to Monroeville and they joined the neighborhood swim club, Gateway Heights, coached by Larry Petrillo (also the head coach of the high school swim team at that time). Steve steadily improved and began to show that he had a natural talent for swimming the breaststroke. In the fall of 1984, at the age of twelve, Steve began year-round training at the Pitt Aquatic Club under coach Fred Lewis and made dramatic improvements in a short time period. By the summer of 1986, Steve had broken the Allegheny Mountain Swimming (AMS) records in the 100- and 200 meter breaststroke events, and recorded the 4th fastest time in the nation against other swimmers his age. In December of that same year, now a freshman in high school, Steve qualified for Junior Nationals in both the 100 and 200 yard breaststroke, setting new AMS records in both of those events and posting the 2nd fastest time in the WPIAL among all high school swimmers.
In the spring of his freshman year, Steve traveled to Orlando, Florida to compete in Junior Nationals and placed 6th in the 200 yard breaststroke. The only other freshman to make the finals was Greg Burgess, who would later capture a silver medal at the 1992 Olympic Games in Barcelona, Spain. Steve's success continued into his sophomore year, setting the Gateway High School record in the 100 yard breaststroke at the first dual meet of the season. In December of 1987, at the age of 15, he competed at the annual Christmas meet held at Trees Pool at The University of Pittsburgh, setting both a meet record and an AMS record for 15-16 boys in the 100 yard breaststroke and also qualified for Senior Nationals in the 200 yard breaststroke.
Improving by leaps and bounds it seemed as though Steve was now poised to qualify for the Olympic Trials held the following summer. Unfortunately, one day during swim practice he collided with another swimmer and injured his collarbone. Unwilling to let the injury stop him, he continued to train and compete but found himself unable to match any of his times for more than a year following the injury. Regardless, he still qualified for the PIAA championships but his pull was so inept that one of his coaches remarked "it would have been better had you used a kickboard instead of your arms".
Despite this major setback, Steve would eventually find success. He again qualified for Senior Nationals with a time that would have earned him a spot at the Olympic Trials the previous summer. He also captured the WPIAL title in the 100 yard breaststroke both his Junior and Senior years, breaking the WPIAL record in that event and earning All America Honorable Mention. He finished his career at Gateway remaining undefeated in the 100 yard breaststroke in every dual meet in which he competed.
After high school, Steve attended Penn State University, where he swam for 2 years, becoming an Academic All American his Sophomore year. Turning his focus to academics, he graduated with honors with a degree in Vertebrate Physiology and eventually went on to earn his PhD in Cell Biology and Molecular Physiology from the University of Pittsburgh. While no longer swimming competitively, he remained close to the sport by coaching at Gateway Heights (where he swam as a youngster) and at Franklin Area Swim Team (FAST). Steve is currently employed at Carnegie Mellon University as a Research Associate in Cell Biology. He now lives in Churchill with his wife, Carol, and enjoys raising his children Nicholas (2) and Adelina (1) along with his numerous fig trees.
Steve's Favorite Memory:
"My favorite memory of high school sports is not any accomplishment that I have achieved, nor record that I have broken, but rather the close friendships that I developed and still maintain from my four years on the Gateway Swim Team."