Gateway Class of 1983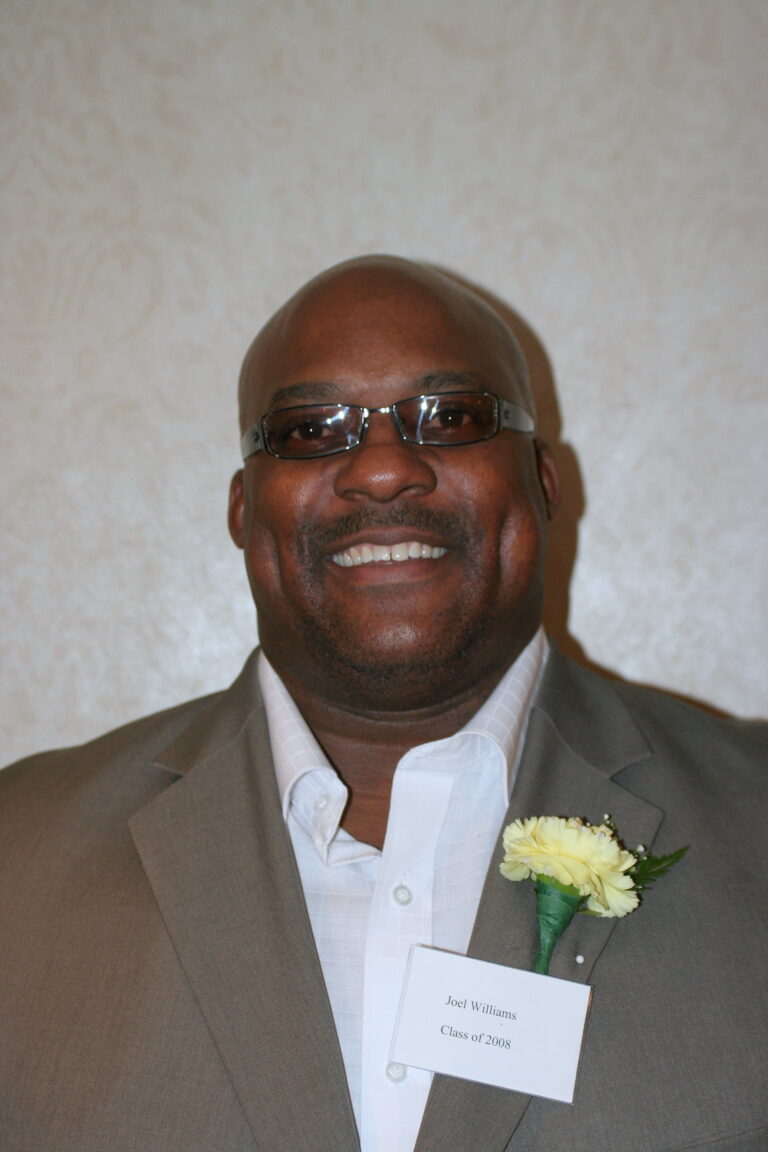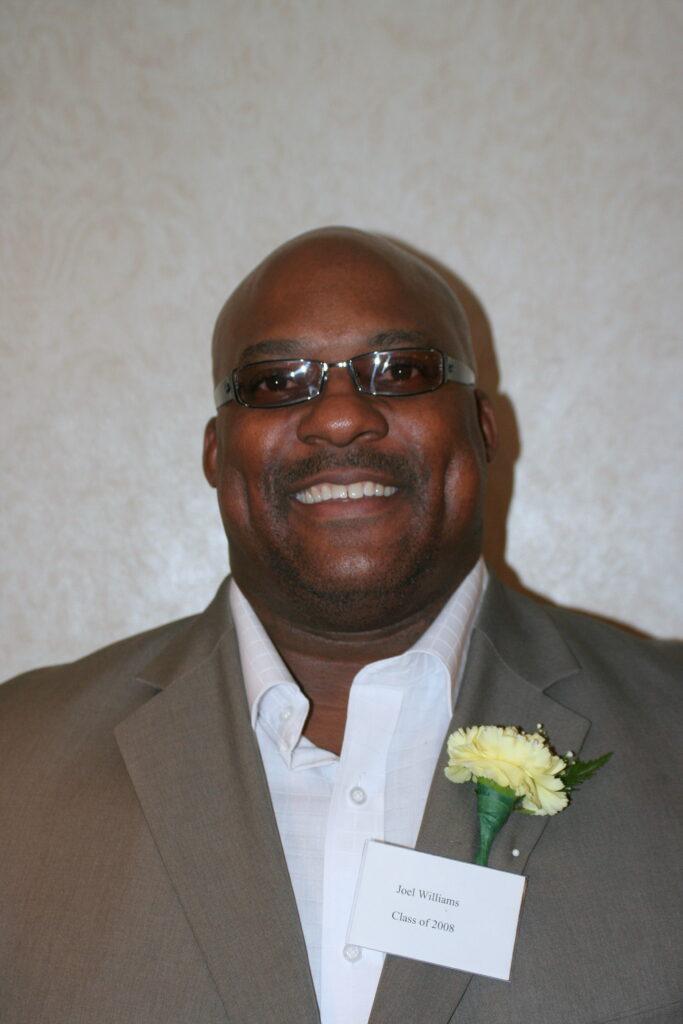 During his days at Gateway High School, Joel Williams was an outstanding student athlete. Joel was a gifted athlete with a tremendous physique who dominated at an early age from junior high to high school. He had a rare gift of size and speed that made him Gateways' first national Parade All American as a tight end. It was a pleasure watching Joel perform at Gateway High School, Notre Dame University and finally with the Miami Dolphins. Joel was not only a great athlete; he was a special person who was also gifted in the classroom and had a tremendous personality. The Gateway Sports Hall of Fame is proud to make Joel a member.
Coach Greg Munson had the pleasure of coaching Joel in both junior high and high school. "Early on it was recognized that Joel was the complete package. Not only was he big and strong, he was fast. After rebounding a ball to start a fast break, he would typically beat the guards down the court to finish the play. In high school, Joel was usually double teamed under the basket. Being unselfish, he'd locate an open teammate, flip him the ball and we'd get an open shot. Joel didn't forget his teammates. Even though our intention was to get Joel the ball, we always included his teammates in our scheme of things. I knew, as he did, as long as he stayed focused, he'd be successful at any level of competition that he chose to compete."
It was the football field where Joel received his highest honors as a player. Coach Pete Antimarino was in awe the first time he saw Joel in action during a junior high football practice. He started to get extremely excited
knowing that Joel would soon be at the high school. Joel was a fine, mature, coachable and respectful young man. Joel had a reputation as a hard-working student athlete with an unmatched work ethic. The late Coach Steve Klipa always included Joel when asked about the greatest Gateway football player of all time. As a tight end, Joel was maybe the best blocking tight end the State of Pa has ever produced. Back then, Gateway didn't throw much. Joel was responsible for blocking on Gateways' famous and always successful off tackle running plays. Joel was a role model for all of Gateways' future athletes. On and off the field, Joel showed leadership qualities that helped his friends and teammates succeed. He always gave more than was expected and his efforts propelled his teammates to pick up their games a notch. Joel was the first Gator ever to be recruited by Notre Dame and the only Gator to attend. The 1980's were successful years for Gateway football and Joel was an integral part of those successes.
Joel Williams Gateway High School Football accomplishments included:  
WPIAL Quad A All Star
Pittsburgh Post Gazette Fabulous 22
Big 33 All Star Game Participant
Blue Chip College Football Recruit
All Conference Football Player
Parade All American Football Player
USA Top 50 College Football Recruit
USA Top 4 Tight End Football Recruit
PA All State All Star Selection
Pittsburgh Press Finest 44 Selection
Gateway Football Team Captain
Pittsburgh Press All Academic Brain Team
Pittsburgh Post Gazette All Academic
Joel had an outstanding career at Notre Dame University.  As a senior at Notre Dame, Joel was awarded the MIP Senior Leadership Award as the most improved player.  He was also the Notre Dame monogram winner as player of the game numerous times.  He played for the Notre Dame bookstore basketball team in the largest basketball tournament in the world (673 teams).  His teammates included Heisman Trophy winner Tim Brown and future NBA star Donald Royal.  Donald won the "monster dunk of the tournament" and Joel won the "monster block of the century."  In 1987, Joel was drafted in the eighth round by the Miami Dolphins.  He teammates included local hero Dan Marino and he was coached by another Hall of Famer Don Shula.  He saw action in three NFL games while a Miami Dolphin.  He finished his brief NFL career with the Atlanta Falcons.  Joel currently lives in Laguna Beach, California.
We asked Joel about his most vivid memory of Gateway Athletics:
"During my years at Gateway, I enjoyed playing football, basketball and running track.  I thrived off of the great traditions at Gateway, and Gateway sports, and, more importantly, the expectation to win and dominate.  I had lots of great friends and enjoyed the team camaraderie; especially on the buses, at practice, at the meets, during the games, at the parties, and, at the banquets."
"What a tremendous honor to be inducted into the Gateway Hall of Fame.  Joel, I remember the first day you entered the University of Notre Dame.  Gateway High School prepared you for the future ahead!  You were a scholar, gentleman and a great athlete.  However, your most outstanding attribute was your leadership on and off the field."           

University of Notre Dame – Coach Michael A Haywood