Gateway Class of 1986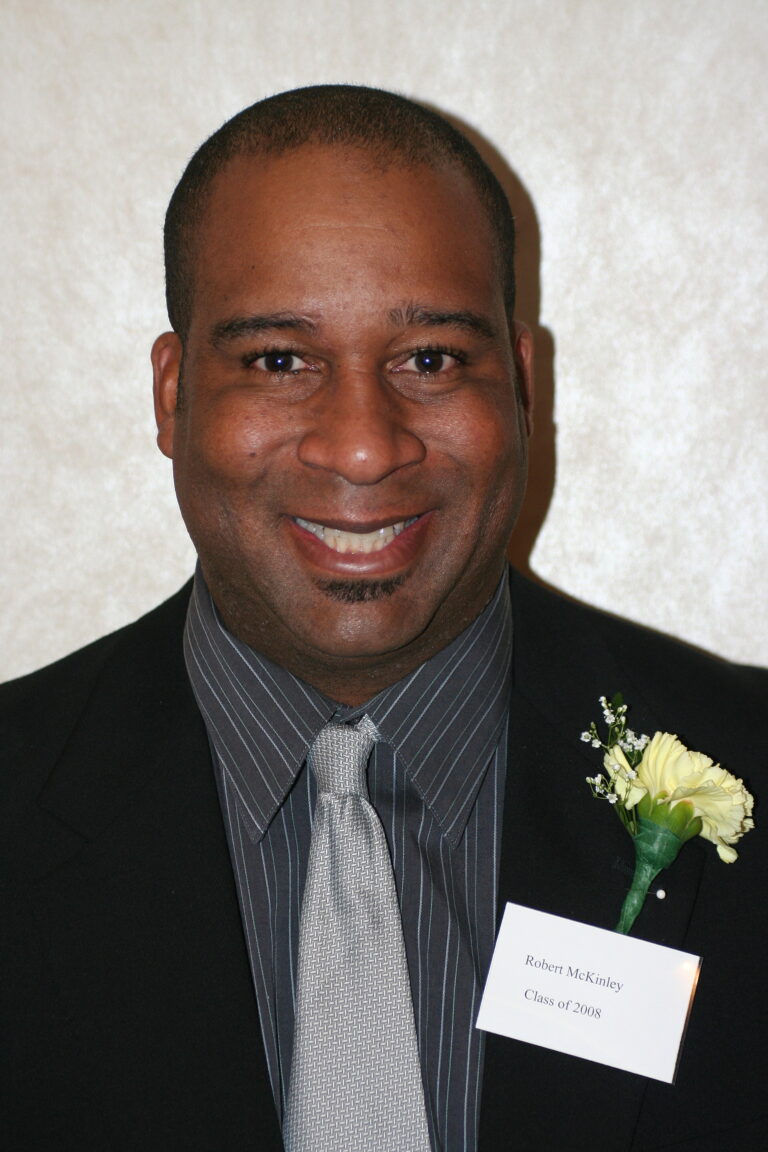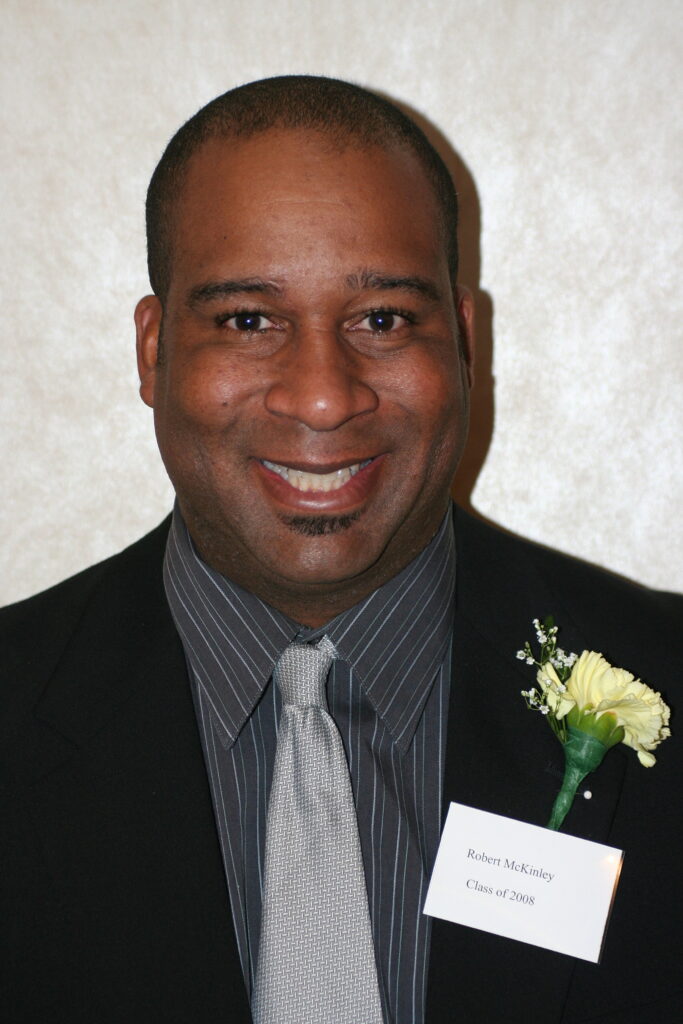 Robert "RD" McKinley, Class of 1986, is being honored by induction into the Gateway Sports Hall of Fame due to his athletic accomplishments as a wrestler and as a football player. RD was one of the finest athletes ever to don the black and gold. He was a talented, strong, competitive and dominant player.
RD grew in the Garden City section of Monroeville and attended Monroeville Jr. High School. He was the starting fullback on the Monroeville Braves football team and was a three year starter on the Braves jr. high wrestling team. In his ninth grade year, RD was one of two undefeated wrestlers (14-0) and he won both the Mt. Pleasant Open and the Jr. Valley League Championship.
A two year starter on the Gateway football team, RD played linebacker and fullback. As starting fullback his senior year he gained nearly 800 yards. The starting backfield that year of Dan Schmidt, Layne Vranka, John White, and RD was one of the most potent running and throwing combination offenses in Gateway history. The 1985-86 Gateway Football Team were Co Champions along with North Hills and were inducted into the Gateway Sports Hall of Fame last year.
Hershey, Pennsylvania is where RD's wrestling career finally came to an end. In a cold day in March, in front of about 9,000 people he participated in the PIAA finals, an honor many wrestlers dream of, but few realize. What really made this feat amazing is that RD qualified for the PIAA by placing fourth in the WPIAL. To digress, RD was a three year starter on the Gateway Wrestling Team and his career included 67 Wins. He won or placed in every Open Tournament in which he entered and was a two time Section Champion. His junior year his team won the Section Championship with nine section champions out of thirteen weight classes and his senior year his team finished tenth in the PIAA. On the way to his Second Place finish at States, he defeated three regional champions, two in overtime.
RD attended the University of Pittsburgh from 1987 to 1991 where he majored in legal studies. While at Pitt, under Coach Mike Gottfried, he participated on the Panther Football Team and was twice named Team Player of the Week. His Pitt teammates included Gators Dale Banks, Mike Livorio and Curtis Bray.
RD currently lives in Cranberry where he is Vice President of Sales and Strategic Global Development, Smart Solutions Technologies – Pittsburgh, PA. He stays in shape playing rugby for the Pittsburgh Rugby Club.
RD's parents, Robert and Janet McKinley still reside in Garden City and are immensely proud of their son.
RD is extremely proud to have played under Gateway Hall of Fame coaches Joe Zaccari, Pete Antimarino, Art Betts, Steve Klipa, Steve Statnick, Dick Bane and Bill Lukitsch.
RD's football teammates included Hall of Famers Curtis Bray, Terry Smith, John Washington, Al Lardo and possibly future Hall of Famers Greg Larkin, Todd Washington, Verne Howard, Jay Darr, Jim Nuccitelli and Dale Banks.
RD is extremely proud of his 1984-85 Gateway Wrestling Team that included fellow Hall of Famer Tim D'Amico, Doug Williams, Michael Williams, John Clark, Dino Castellano, Kevin Lynch, Jim Wilk, Darryl Crawford, Mark Bittner, Victor Morrissey and Dino Simco.
RD had so many memories from Gateway that it was hard for him to pick out his fondest. He will always remember the loss to Mt. Lebanon in the WPIAL football finals in 1984 where he and his teammates decided on the bus ride home from Three Rivers Stadium that they would be back next year and would "get the job done", and, they did accomplish their goal, a WPIAL Co-Championship against a team that was supposedly bigger, stronger and faster. RD was one of those Gators that understood heart, attitude and tradition.