1943-2009
Beloved And Respected Coach And Teacher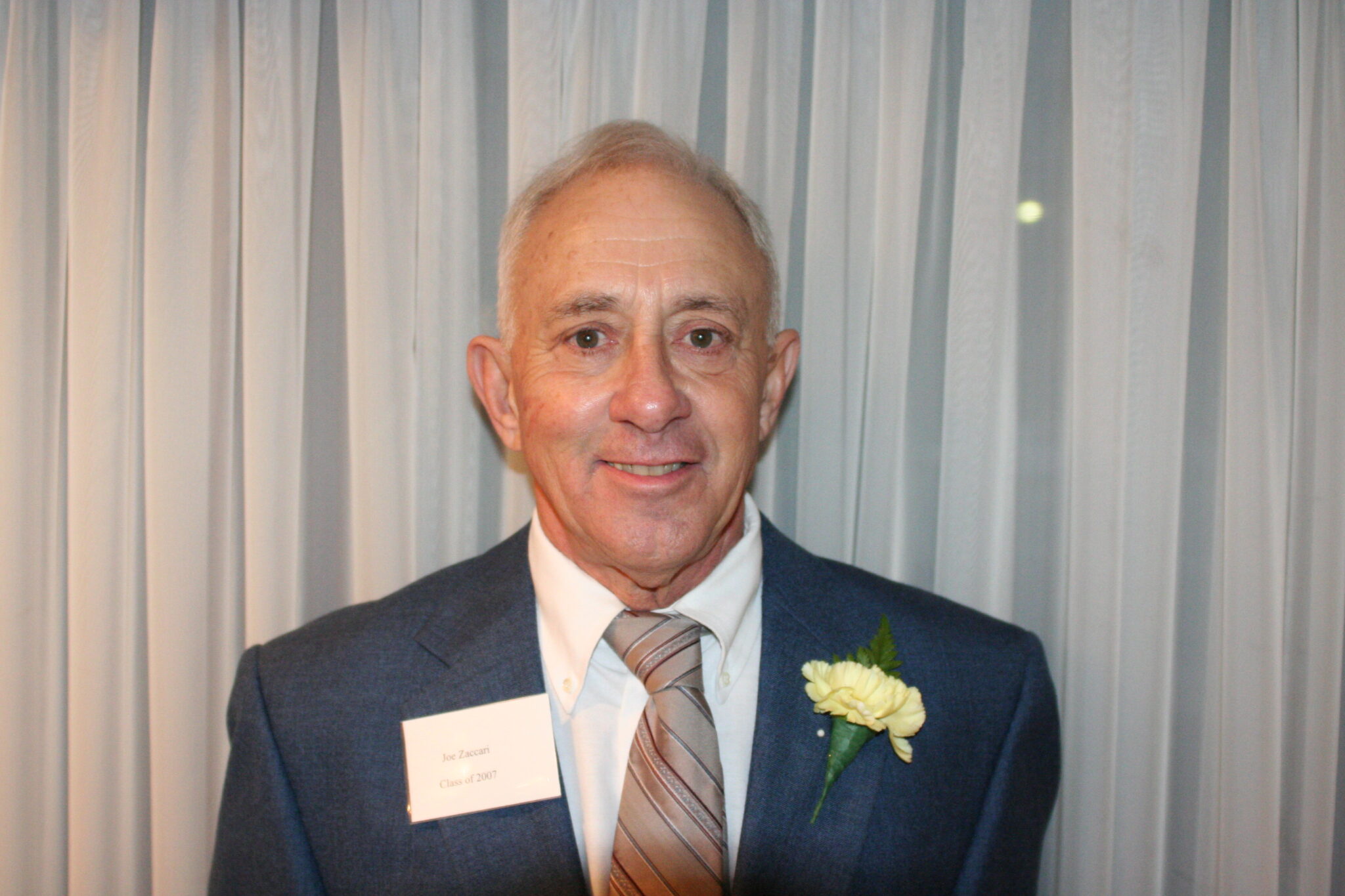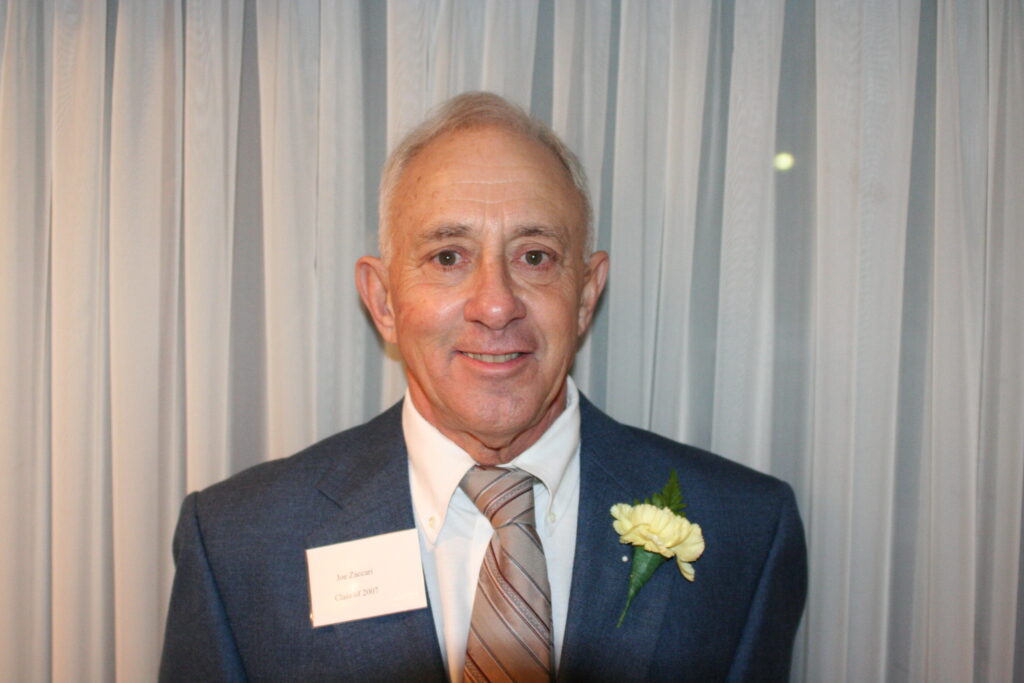 The ultimate success of any program or organization goes far beyond what we see as the "finished product". There are many individuals who make vital and long-lasting contributions to these successes but somehow go unnoticed. Joe Zaccari is most assuredly one of these individuals. His contributions to the achievements of Gateway sports teams and individual athletes have been recognized with his current induction into the Gateway Sports Hall of Fame.
Joe graduated from Swissvale High School in 1959 and from there enrolled in Allegheny College. Upon graduation from Allegheny in 1963, he accepted a faculty position in the Gateway School District. He was a teacher of English at Monroeville Junior High, which would later become Gateway Junior High School and then Gateway Middle School. It was here that his involvement in Gateway athletics began and remained until his retirement in 1998.
Volleyball was Joe's first venture into the coaching ranks. He became the head coach of the ninth-grade team in 1966 and stayed in that post until 1983. His team was the champion of the Junior Valley League (a very prestigious league at that time) in 1966 and his 1973 team finished third in the entire WPIAL.
1967 brought about Joe's entry into Gateway's football program. He became an assistant coach at Monroeville Junior High School under head coach Bob Slack. He was an assistant at Monroeville Junior High until 1977 when he became the head coach of the ninth-grade team. Monroeville and South Junior High Schools merged in 1983 to become Gateway Junior High School. This building housed only grades seven and eight. It was the first year ninth grade students attended Gateway Senior High School. Joe was the head football coach at Gateway Junior High School and, later, Gateway Middle School. During these years, he had the opportunity to coach hundreds of young athletes, several of whom are members of the Gateway Sports Hall of Fame, and impart, not only knowledge of the sport, but, a sincere interest in their welfare as individuals. Joe always possessed and demonstrated a genuine idea of what junior high school athletics should be – teaching the skills necessary to succeed, both as an individual and as a team,
and fostering an attitude that would make his players want to continue to be part of Gateway athletics in their high school years.
Having an intense interest in hockey, Joe was one of the individuals who helped initiate the Gateway Hockey Team in the early 1970's. Joe was the first head coach of this squad and was named Western Pennsylvania Interscholastic Hockey League Coach of the Year in 1974. One year after he gave up his head coaching position, the Gateway Hockey Team finished second in the state. This again was a testimonial to his ability to teach and motivate young athletes to succeed.
Broadcasting sporting events became another of Joe's "career choices". In 1967, he began to do play by play announcing of football, basketball and baseball games for radio station WPSL in Monroeville. He continued in this role until 1976. In the intervening years, he was the "man behind the mike" for many games involving Gateway, Penn Hills, Franklin and Trafford High Schools. He also broadcast two Junior Valley League Championship basketball games between Monroeville and South Junior High Schools in the early 1970's. Joe also had a Saturday morning sports talk show in the early 1980's. Guests on this show included many well-known individuals from the local sports scene. There was a hiatus in his broadcasting career until the early 1990's. He went back on the air with station WKPA in New Kensington, PA and did football, basketball and hockey games of high schools in the Allegheny Kiski Valley area as well as two years of Penn State New Kensington basketball.
Joe was married to his wife Sharon in 1968. They have resided in Monroeville since 1972. Their daughter, Robin, who graduated from Gateway High, now lives in New Jersey with her husband Jeff and son Jesse.
When reflecting on memorable aspects of his career, Joe is quick to mention the great people he worked with both in the classroom and in the realm of athletics. He will always cherish the friendships that have endured throughout the years.
Obviously, Gateway athletics have been a very big part of Joe's professional career. When asked to highlight some aspects, he stated "Just being able to associate with and learn from the very best in the coaching profession is something for which I will always be grateful. I also have fond memories of the football championship games in 1969, 1972, 1974, 1985 and 1986 as well as having the opportunity to do play by play announcing of many Gateway games."