Gateway Class of 1973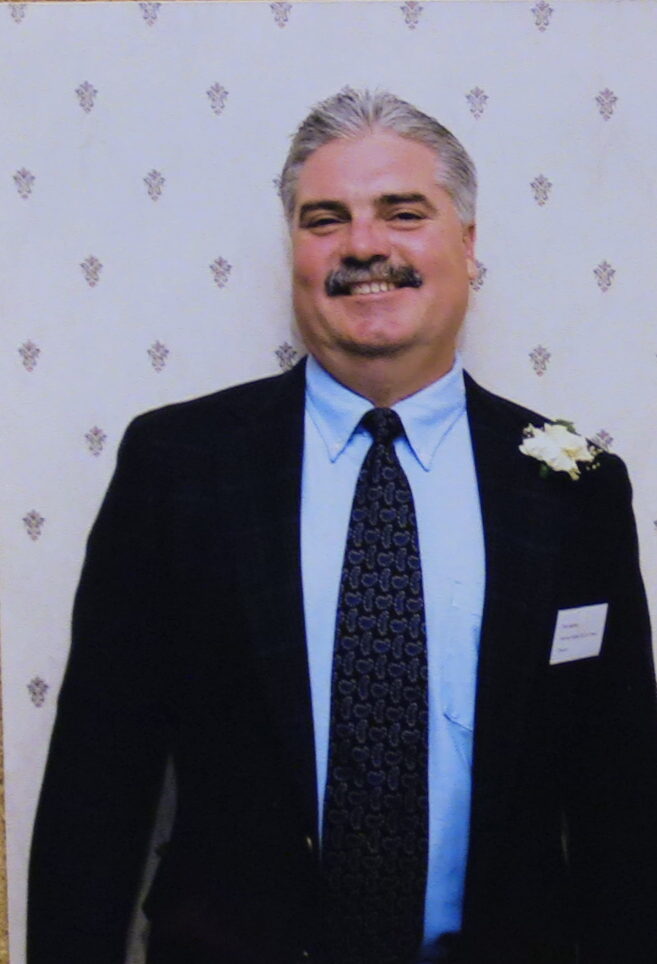 When you read and review the biography of Alan Baltrus, you may notice that it is not as extensive as past inductees or maybe even the present class. Please, don't be fooled by the length and content of Alan's biography or the list of his accomplishments. Alan Baltrus didn't take the time to submit all of them. He submitted some, but not all. This is not a sign of disrespect, quite the opposite. The only accomplishment that mattered to this unique and great athlete was his TEAM Accomplishments. I am convinced that Alan Baltrus is truly honored and happy to be here this evening. Nonetheless, he is happier for his family, coaches, fellow players and other people he has not seen in a while, new friends and for the other inductees.
If by any chance you noticed this, then you have just gained perceptive insight into one of Gateway High School's greatest athlete's. With Alan Baltrus, it was never, and I mean never about him, it was always about the team. This uncommon characteristic for athlete's today was paramount for the way he played the game. This trait was not just a high school attribute because in 1978, at the conclusion of his senior year at North Carolina State, Alan was awarded the Al Michael's "Team Before Self Award" for the 1977-78 season.
To converse about this highly underrated athlete and precisely list his accomplishments would not allow you to see the entire picture about what a true leader means to the overall success of the team. Alan Baltrus was poise under fire, he showed strength when others needed a lift, he played with respectful enthusiasm, reckless abandonment and he never feared an opponent. He was a coach's dream for when they needed someone to go a bit farther or create a play for the team, Alan Baltrus was always first in line.
Alan's mental approach to every practice and every game never wavered. If you were running a sweep against the defense or running a crossing pattern over the middle, Alan would take your head off with one of his picture perfect tackles. He would smile at you, pick you up and pat you on the back as you went back to the huddle or sideline to regain your senses. He simply loved the competition and the opportunity to compete with and against others.
Like so many others, I have been blessed and honored to have played Little League, Pony League and Senior League baseball as well as Junior High football and High School football with Alan Baltrus. I am convinced that I was a better athlete because of Alan Baltrus. His commitment to excellence and the fact that he never accepted anything but winning resulted in his teammates taking their games to another level. You never gave anything but your best when you played with Alan Baltrus. Alan would see to it in his calm, composed, yet intense demeanor.
What most people don't know about Alan is his short one game career as a Gateway basketball player his senior year. Coach Art Betts, one of our Hall of Famers, convinced Alan to come out for the team. Coach Betts always taught us that basketball was a contact sport which is why it must have appealed to Alan. I can't remember who we were playing that evening, but, on every loose ball, there was Alan literally diving and throwing his body all over the court. And yes, he did knock down a few of the opposing players. I think Coach Betts took Alan out of the game to show the other team some mercy. While we were not a great basketball team that year, we did win that game where Alan was a part of the basketball team.
What makes an athlete like Alan Baltrus so different and so unique ? Well first, let me say that this type of athlete is not common and you just don't find them anywhere. They are leaders by example; you don't find them flocking around; you find them one at a time. The features of a true leader, not a leader in their own eyes, but a leader in the many eyes of the people around them, centers on a few exceptional and exclusive behaviors including; unselfishness, determination, humble and reserved, desire and pride, respectful and a gentleman, stubborn and headstrong.
Alan's brother Brad remembers Alan as being so competitive at a very young age. According to Brad, he had to be. He was always playing sports with people three to four years older than he was. Brad believes that a good deal of his athletic development came from mainstreaming with others much older than him.
Notwithstanding, Mrs. Baltrus identified a number of memories that stick in her mind why Alan was so good. One, he always practiced. Alan would go to the school yard early before anyone else and bounce the ball off of the wall hundreds of times, all alone. When everyone left, he would stay and bounce the ball off of the wall with the determination of getting a little better each and every day. Two, he worked harder than anyone else. When praise was thrown his way, Alan always deflected to others and then went out and worked even harder. Three, Alan was stubborn and headstrong. Suprising! What we have here are the signs of a "True Field General". Alan's successes later in his career and life are a reflection of how hard he worked as a youngster.
In 1972, when Gateway won the WPIAL Football Championship, ranked 1st in the State, 10th in the Nation, Alan Baltrus was the Most Valuable Player on the team. He was the leader, on and off the field. Alan was one of the Tri-Captains that year which reflected the respect he had earned from past years. He was our starting Safety and was one of the defensive "Hogs" that, along with his teammates, shut out seven of twelve opponents that year. What people may not remember is that Alan also played Wide Receiver, Tight End, Running Back, Slot Back, Quarterback and held for extra points and field goals. He returned Kick Offs and covered Kick Offs. And yes, he covered Punts too. He was great in every capacity and every position called upon. He played all of those positions naturally as if he had played them all of his life. He won't tell you how great he was, but his teammates will.
I hope you have enjoyed getting to know one of Gateway's greatest athlete's of all time. Gateway has had some great athlete's inducted in the past years such as Mel Nash, Tim Conroy, Terry Smith, Mike Devine, Melanie Morgan, Ken Simpson, Ken Macha and others. Alan Baltrus belongs right up there with that list of Great Athletes. He would never tell you that. He will smile at you and say he played on some great teams.
Alan Baltrus' awards, team, and individual accomplishments are listed below and last for a purpose. Not that they don't deserve to be first and at the top of his biography. It just wouldn't be the way that Alan would want it. It was always about what the team accomplished and not himself. This is why rare and extraordinary people and athletes like Alan Baltrus don't come around very often. You must find them one at a time.
High School Accomplishments
Three Year Letterman In Baseball – Starting Shortstop
Tri-Captain His Senior Year In Baseball
Two Year Letterman In Football
Tri-Captain Of 1972 WPIAL Football Champions
Led The Team In Interceptions / Third In Tackles
1972 Team Record 12 Wins 0 Defeats 7 Shut Outs
Named To The Western PA Football Coaches All Star Team
1st Team All Allegheny East All Star Team
WPIAL Semi Finals Against Kiski / Caught 5 Passes 96 Yards 1 TD
WPIAL Finals Against Jeannette / 2 Interceptions 1 TD Catch
College Accomplishments
Attended North Carolina State On A Full Athletic Scholarship
Lettered Junior And Senior Years As Starting Defensive Back
In 1973, Member Of The ACC Championship Team Ranked 14th Nationally
Played Kansas In The Peach Bowl 1973
In 1977, Ranked 19th Nationally Defeated Iowa In The Peach Bowl
Had The Honor Of Playing For Lou Holtz And The Late Bo Rein
Played Along Side Steelers Head Coach Bill Cowher
Played Along Side Running Back Ted Brown
Awarded The Al Michael's "Team Before Self Award" 1977-78
Alan was inducted into the East Boros Chapter of the Pennsylvania Sports Hall of Fame on October 7, 1994.
We asked Alan about his most vivid memory at Gateway:
There is really something special inside an athlete like Alan Baltrus when you tell him he can't win. Those words do not sit well with a quality athlete and a leader like Alan Baltrus. That is why the Kiski playoff game stands out to Alan and many other Gators because we were told that you can't win.
"There are a lot of memories from Gateway High School Athletics. It is really hard to pick just one, but If I have to, it would be summed up in only one word KISKI. I don't remember being so up for a game in my life. We were picked by everyone to lose. Even our own school papers editor picked us to lose. We didn't stand a chance. It was 1969 all over again. Gateway was still not respected. Well the rest is history as they say it. What the 1969 team did was to lay the ground work and we, the 1972 team, paved the road for the rest of the Gator teams to follow. I am very proud to be a part of the Gateway Gator Tradition."

Alan Baltrus
There is something truly special about an athlete who is told they can't, especially if you are a Gateway Gator.