Gateway Class of 1970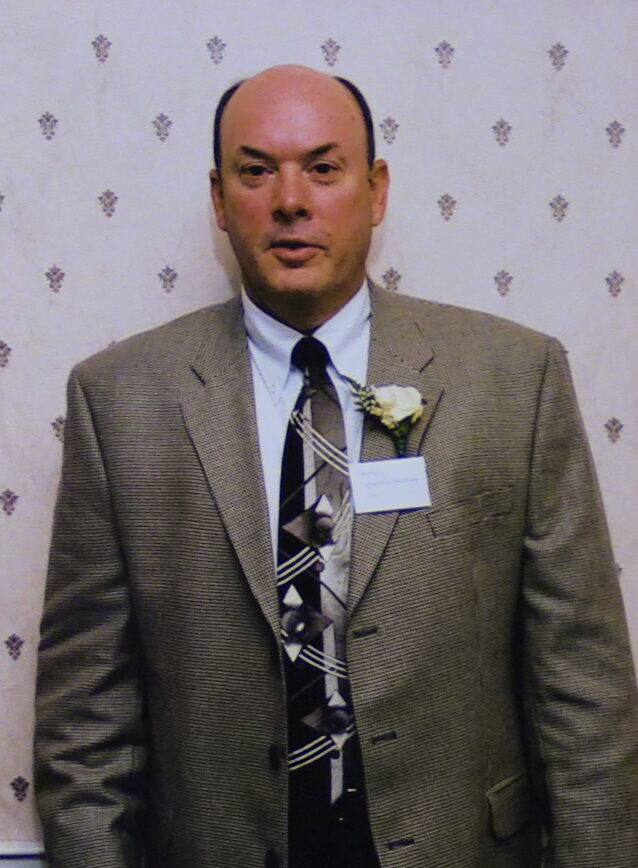 Saturday November 29, 1969 is a date that will live in Gateway Football history forever. Early in the WPIAL AA championship football game against Altoona, Coach Antimarino continued to run Mark Campbell off tackle from a tight formation that included two tight ends. Once Coach set up the play, he sent in "56 Belly Fake Right Tight End Deep." The Gators were on their own 36 yard line. Rich Hrenko was to make a hard play fake to Campbell. The right tight end was to block down and release. Hrenko threw the football nearly 50 yards in the air to a striding Dave Jagdmann who made the catch and rumbled the final 20 yards into the end zone to give the Gators a 7-0 lead in the first quarter. This play set the tone, not only for the AA Championship Game, but for the future of Gateway Gator Football. The Gators went on to win the championship that day 22-15 and began a dynasty that lasted for years. Great players make big plays in big games. Dave Jagdmann caught 4 passes for 93 yards that day. He also caught a two point conversion pass from Mike Devine. Dave Jagdmann was a great football player and a huge part of Gateway's success. We welcome Dave Jagdmann to the Gateway Sports Hall of Fame.
Dave was an extraordinary athlete for his time. He earned three varsity letters in three different sports while at Gateway. He was an outstanding baseball player, a harding working tough basketball player and a simply great football player. Dave was not only a great athlete, he was an outstanding student and a role model for all athletes off the field as well.
Dave brought to the baseball field the same things he brought to the football field; a lot of athletic ability coupled with a great competitive spirit and a tremendous will to win. As he was with all teams he played for, he was a leader, both by personality and by example. Dave was the proverbial "coach's dream"; self-motivated, determined, well schooled in the game, dependable and very coachable.
On the basketball court, Dave was a hard worker, team player and helped wherever the team needed him to play. He was a great rebounder, outside shooter and tough guy when necessary. Dave played different positions and did whatever his coaches called upon him to do.
Dave was a great football player. He was a 6 foot 195 pound end and defensive back that had exceptional speed. He also returned punts and kickoffs. His junior year he was voted First Team All West Penn Conference, First Team UPI All State and First Team AP All State. Dave's senior year was the Gator's championship year. During the season, he caught 17 passes for 453 yards and 3 touchdowns. He also returned a punt for a 90 yard TD against Burrell. Just his influence alone made him an integral part of the 1969 Gateway Gator WPIAL Football Championship Team, Gateway's first. Dave was the ultimate definition of a Gateway Gator Football Player; tough, smart, athletic, leader, smooth, disciplined, respectful, hard hitting; he was a coach's dream. He was there when the Gateway Gator Winning Tradition began. In 1999, the 1969 team was inducted into the Gateway Sports Hall of Fame and, as always, the team leader, Dave Jagdmann, accepted the acknowledgement on behalf of his teammates.
Dave was elected Team Captain his senior year by his Gator Teammates. Following his teams very successful 1969 season, Dave received numerous individual awards for his contributions including; First Team All West Penn Conference, First Team UPI All State, First Team AP All State and Pittsburgh Daily News Most Valuable Player. He was selected to play in the prestigious BIG 33 All Star Football game and, once again, he was selected Captain of his BIG 33 team. Not many Gateway players, in the forty five year history of the high school, were invited to the BIG 33 game. Dave is much more proud of what the 1969 football team accomplished rather than his own individual accomplishments. After all of these years, Dave Jagdmann is still and will always be a team player.
Dave entertained many scholarship offers and finally decided to attend West Virginia University. While at West Virginia, he earned three varsity letters in football. In 1972, he was voted Player of the Week in the East for his great play in the Pitt-WVU game. He received many honors his senior year at WVU including; leading receiver, elected Captain, received the IRA ROGERS AWARD given to the WVU senior outstanding player of the year and was selected to the 2nd Team All East All Star Team. Dave graduated from WVU in 1974 with a degree in Business Management.
We asked Dave about his most vivid memory of his Gateway Sports days:
"I have so many fond memories of my career at Gateway. I was extremely fortunate to have played with so many great athletes. The championship game against Altoona has to go down as one of the most exciting memories. It wasn't so much the game as it was the atmosphere surrounding the game. It was electric, and I still get chills just thinking about it. The support we received from the students at the pep rally to all the banners that were hung on every bridge from Monroeville to Pitt Stadium was a sight I will never forget. One event that I will never forget is the very first pep rally my senior season when Mr. Furrie got up, and to my surprise, introduces my Uncle as the newest Gateway cheerleader. I remember Buck grabbing the microphone and beginning to lead cheers to the student body. The place went crazy. Buck continued to show up for not only every game but for every student pep rally. You talk about something special. Who else could ever say that their Uncle was their high school's favorite cheerleader. My thanks to all the fellow athletes and coaches that made my high school career something I will never forget. Special thanks to my two favorite supporters that were always there for me, MY MOTHER AND FATHER."

Dave Jagdmann