1964-2018
Gateway Class of 1982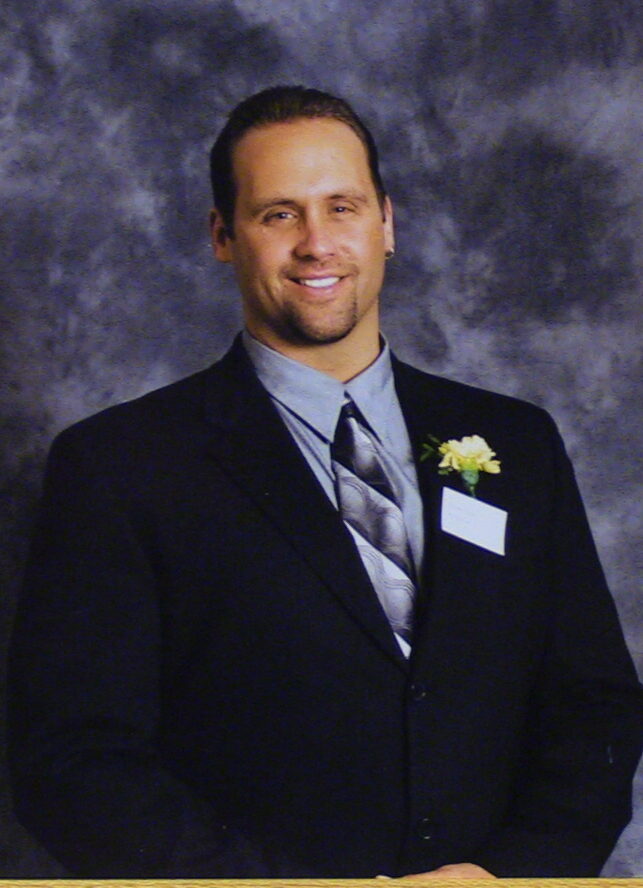 Bob Buczkowski is one of the greatest athletes to graduate Gateway High School. His personal accomplishments are unmatched. Even with Gateway's proud athletic history and tradition, not many Gateway alumni, in the 42 year history of the school, played professional sports. Those of you who follow professional football understand the meaning of a first round draft choice. A first round choice could be your franchise player. Bob was that kind of athlete with that kind of potential. From his track and field accomplishments to his defensive football abilities, Bob was second to none. Bob is a welcome addition to the Gateway Sports Hall of Fame.
Bob was a member of the Gateway Track and Field team's in 1981 and 1982. His track and field record is as follows:
2nd In WPIAL Shot Put 1981
1st PIAA Shot Put 1981
1st WPIAL Shot Put 1982
1st PIAA Shot Put 1982
5th WPIAL Discus 1982
7th PIAA Discus 1982
5th WPIAL Javelin 1982
Broke Gateway Shot Put Record 1982
Winner Of Outstanding Field Award 1982
Set Meet And Stadium Records E.A. Invitational Meet 1982
1982 Track And Field High School All American
PIAA And WPIAL Medalist 1982
April 9, 1982 Named Post Gazette Athlete Of The Week Track And Field
Bob also had an outstanding Gateway football career. He played both offensive line and defensive line. His junior and senior varsity football teams, 1980 and 1981, posted records of 9-1 and 10-2 respectively. A WPIAL semi final playoff loss to Bethel Park in 1980 and a WPIAL semi final loss to Mt. Lebanon in 1981 spoiled Bob's dream of a WPIAL Football Title. That Title is the only missing piece of an outstanding football career. Here are some of Bob's individual high school football accomplishments:
All Eastern Conference 1st Team Defensive Tackle
All WPIAL 1st Team Defensive Tackle
All PIAA 1st Team Defensive Tackle
Post Gazette Fabulous 22 Team Selection
Adidas Scholastic Coaches All American High School Team Selection
1982 Pittsburgh Press Defensive Player Of The Year
Received Football Scholarship From The University Of Pittsburgh
1989 Pittsburgh Press All Time Defensive High School Team
Bob was a leader both on and off the field. Everyone involved in athletics at Gateway respected him. His coaches, teachers and teammates knew that he was a person that led by his actions. Bob was a very intense player. When he hit the gridiron, he was all business. His love for the game of football was evident by his unmatched work ethic. His philosophy was that you played the game the same way you practiced for the game. His teammates tried to emulate him and the Gators were a little tougher because of him. At 6'5" 250 LBS, Bob was an awesome sight. His combination of size, speed (4.8 in the 40) and strength were astounding.
Bob had a long and prestigious list of colleges interested in his abilities. At one point, 37 different schools were offering scholarships. He was attracted to the University of Pittsburgh from the start so that he could continue to be close to his family and friends.
Bob continued his track and field career at Pitt. He won the very first "Big East" shot put championship for the University of Pittsburgh.
Bob played defensive tackle for the University of Pittsburgh from 1982 to 1985. He was named Pitt's defensive player of the year for 1985. As a senior, he played in the East-West All Star Shrine Game. In 1986, Bob was the number one draft pick by the L.A. Raiders of the American Conference of the National Football League. From 1986 to 1991, Bob played for the Raiders, the Phoenix Cardinals and the Cleveland Browns. Due to extensive injuries he was forced to retire in 1991 while still a member of the Cleveland Browns.
Personal Achievements And Awards:
October 11, 1996 Inducted "East Boros Pa Sports Hall Of Fame"
May 5, 2001 Inducted "Western Chapter Pa Sports Hall Of Fame"
November 10, 2001 Inducted "Gateway Sports Hall Of Fame"
Bob's most vivid memory of his high school football career was the 1980 21-7 football victory over Penn Hills for the conference title when he spent the evening head to head against Bill Fralic another local sports legend. Bob won the battle that night. As he walked off of the field, the Gator fans gave him a rousing standing ovation for his remarkable individual performance. He was simply outstanding. Of course Bob also told us he took great pride in winning the State Shot Put Championships in 1981 and 1982.
Bob currently lives in Monroeville and operates the Gold Rush Restaurant along with his father, Bob.
Coach Antimarino had a few comments:
"Bob, congratulations on your induction into the Gateway Sports Hall of Fame. The first time I laid eyes on you was during one of your junior high football practices. As I watched you, knowing that I would soon be your high school coach, I was licking my chops. You were a leader both on and off the field. Your high school football teams were better because of you. Your work ethic was unmatched and that caused your teammates to pick their games up a notch or two. I have nothing but the utmost respect for you and your accomplishments. Your individual performances were always consistent. Against Bill Fralic from Penn Hills in 1980, you definitely won that battle and helped the Gators win that war. I am proud to have been your coach. Your college and professional careers were outstanding. Welcome to the Gateway Sports Hall of Fame."

Coach Antimarino