Gateway Class of 1970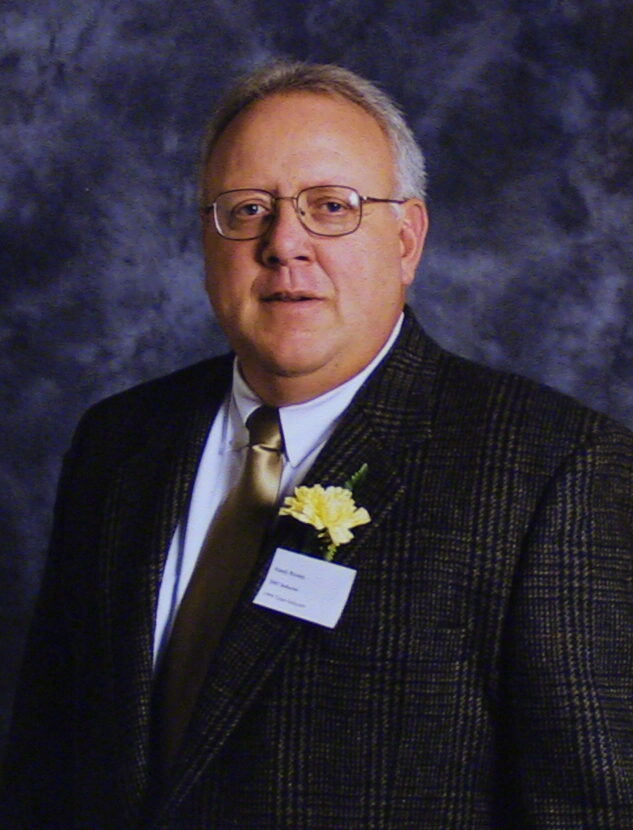 It has been over thirty years since Randy Rovesti graduated from Gateway High School, yet, in the first ten seconds of any conversation you have with him concerning Gateway or Gateway Sports, you get the feeling that his Gateway Gator days never ended. Randy is one of those rare individuals who never forgot where he came from, a true Gator at heart. Randy knows what it takes to succeed in sports and in life. His successes in Gateway athletics and his love for Gateway helped build the foundation for his future endeavors in sports and in life. Randy's induction into the Gateway Sports Hall of Fame is a fitting tribute to his unconditional love for Gateway.
Randy Rovesti was an integral part of the 1969 Gateway High School Championship Football Team, Gateway's first. It was the 1969 team that started the Gateway Football Tradition that lasted for years. Randy always took pride in the fact that he was a member of that team. That team started one of the most powerful football programs not only in the tri state area, but anywhere in the country. Randy was a two year letterman in football and was the starting guard and linebacker on the 1969 team. It took some athletic ability to play both ways back in 1969. Randy was voted to the All West Penn Conference Team in 1969 and in 1970 he was voted the Dapper Dan High School Athlete of the Year.
Randy also wrestled for the Gators. He was a two year letter earner. Pound for pound, Randy was one of the toughest heavyweights in the WPIAL. Weighing just over 200 lbs., he was able to compete with heavyweights who were much larger. He had the work ethic of a lightweight and the heart of a champion. His senior year, Randy compiled a 14-2-1 record. One of his two losses was in overtime to the eventual state champion. Given today's format, he would easily have been ranked as one of the top five heavyweights in the WPIAL.
Randy was a three year letter earner and captain of the Gator Baseball team. He was the starting 2nd baseman as a sophomore and the starting third baseman his junior and senior years. He had true leadership ability. Coach Herb Michaels (who coached baseball for many years) claims that Randy was the best all around position baseball player that he ever coached. He was an excellent hitter and quality third baseman. He was the one player you wanted up to bat with runners on base or if you needed that big hit. Randy batted clean up his junior and senior years. Randy was offered baseball scholarships but opted to accept a football scholarship.
Randy was recruited by Lou Holtz and accepted a football scholarship to the College of William and Mary. He was co-captain his senior year, 1973. In 1972 and 1973, he was voted 1st Team All Big Five and in 1972 he was voted 1st Team All Southern Conference. In 1973 he was a pre-season All American. In 1972, vrs Virginia Tech, Randy was the Richmond Times Player of the Week and in 1973, vrs Villanova, he was once again the Richmond Times Player of the Week. Randy played in the Tangerine Bowl in 1971. Randy received his Bachelors Degree from the College of William and Mary in 1974.
In 1974 Randy was a graduate assistant football coach at William and Mary. From there he moved on to become a graduate assistant football coach at Brigham Young from 1974 to 1976. While at Brigham Young, the team played in the Fiesta Bowl 2 years. In 1976, Randy received his Masters Degree from Brigham Young University. From 1976 to 1978, Randy was a part time assistant football coach at North Carolina State. At NC State, Randy took part in their Peach Bowl appearance.
In 1978, Randy came back home and was an assistant football coach at Plum High School. In 1983, Plum won the Quad A football championship, a 10-6 victory over New Castle. From Plum, Randy became the Head Football Coach at Norwin High School from 1984 to 1993. He coached Norwin to the first playoff game in school history. In 1987, he was voted Quad A East Conference Football Coach of the Year and again in 1993 he was voted Quad South Conference Football Coach of the Year. In 1993, he was also voted Eastern Association of Interscholastic Football Officials Football Coach of the Year. In 1996 he received a much treasured honor as Gateway Publications Norwin Star Citizen of the Year.
We asked Randy about his most vivid memoery of Gateway High School Athletics:
"Since I was fortunate enough to participate in three sports at Gateway, choosing one most vivid memory of Gateway High School Athletics was a nearly impossible task. I have fond memories associated with each sport, which is why I found it difficult to only choose one. I am extremely grateful to have played for excellent coaches at Gateway High School. Not only were they great coaches, they were outstanding teachers as well and always treated each and every student athlete with respect. I honestly believe my success, along with the teams' successes, were a product of the coaching we received. Although the class of 1970 was blessed with a number of great athletes, I feel the football, wrestling and baseball teams were successful due to the continuity within each team. No one player was ever bigger than the team, which is why we were successful. Even though I rarely see my teammates nowadays, I still feel as if they are close friends. I will always cherish the memories associated with my teammates. With each passing year, winning the WPIAL AA Football Championship against perennial powerhouse Altoona becomes a little bit sweeter. Even though we were underdogs going into the game, we expected to win. From seventh grade up through the Altoona game, the class of 1970 only lost one football game. Gateway's one loss occurred my junior season on a 7-6 loss to Penn Hills. Gateway dominated the entire game, but fell short in the outcome. Since the teams with the top two Gardner point totals were the only teams to make the playoffs, Gateway had no chance to play for the championship my junior season due to that loss to Penn Hills. I truly believe that we would have brought a WPIAL AA Championship back to Gateway High School had we not lost to Penn Hills and qualified for the playoffs. I can honestly say that I have hundreds of special memories associated with Gateway High School Athletics. Trying to choose only one is difficult because each memory holds a special place in my heart."

Randy Rovesti
Randy currently lives in North Huntingdon and continues to work for the Norwin School District.
Coach Antimarino had a few comments:
"Randy, your father, both your grandparents and uncle were great role models for you as you persued your athletic career. You more than qualify for this award tonight and I want to personally congratulate you on your athletic accomplishments. You were a three sport standout at Gateway participating in football, baseball and wrestling. You possessed great athletic skills. You did a super job as my starting guard and linebacker on Gateway's first championship team in 1969. You were a big part of the Gateway Gator Football Tradition and the future Gator Football program flourished because of efforts by you and your teammates. Again, congratulations on your well deserved induction."

Coach Antimarino