Respected Teacher, Coach, Administrator And Athletic Director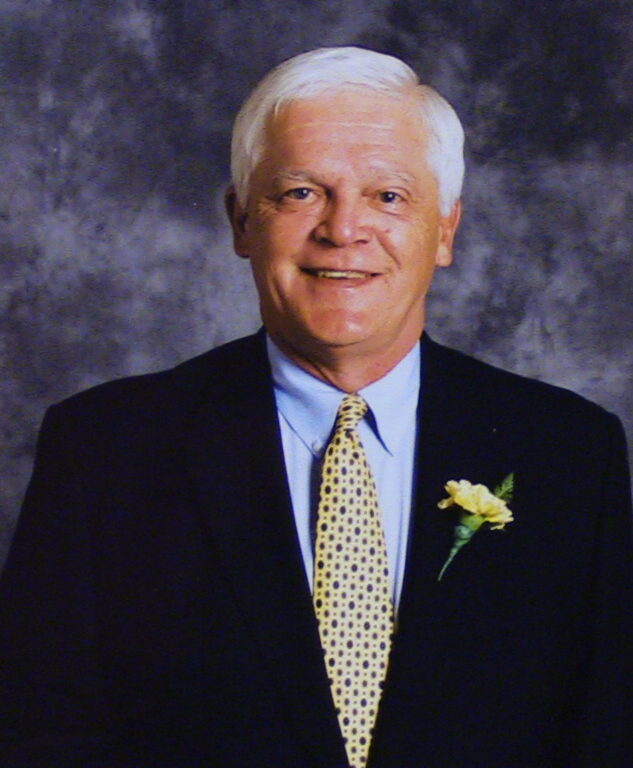 For 33 of Gateway's 42 years, Larry Hanley was an essential part of Gateway Athletics. From his coaching days to his years as athletic director, Larry Hanley was an integral part of Gateway's athletic successes and rich athletic traditions. This well respected Gator had an unconditional love for Gateway and performed his duties with the utmost care and diligence. His commitment to Gateway athletics was unmatched. Our school system was lucky that Larry came along back in the mid 60's. The Gateway Sports Hall of Fame is proud to have Larry as one of it's newest members.
Larry Hanley was born in Pittsburgh, Pennsylvania. He attended grade school in Crafton and Greentree and went on to graduate from Crafton High School (now Carlynton) in 1959. In high school, he played varsity baseball and football. He began his undergraduate studies at Westminster College in New Wilmington, PA., but matriculated at Indiana University of PA where he graduated in 1965. In college, Larry played football and was a sports writer for the school newspaper, "The Indiana Penn." On his way to earning a BS in Education at Indiana, Larry made his first stop at Gateway. In 1964, he was a student teacher under Ray Middlekauf at Monroeville Junior High. In 1968, he earned his masters degree at Indiana and in 1973 he earned his secondary administration certification from Duquesne University.
With the exception of a semester at Penn Junior High in Penn Hills, Larry Hanley would spend the next 33 years at Gateway. From 1965 to 1969, he taught Social Studies at South Junior High where he also coached football with Steve Statnick. At the same time, he was Herb Michael's assistant baseball coach at Gateway High School. Later, (1969-1973) he taught at the senior high and coached football under Pete Antimarino. Then in 1973, Larry was appointed Assistant Principal and Athletic Director at Gateway Senior High School.
As Athletic Director, Larry would make an enduring impact on Gateway athletics. He was instrumental in the addition of several new sports to the district's program. These included girls and boys soccer, girls track and cross country and boys and girls volleyball. By the time he retired, he was overseeing 23 sports and 60 coaches. Hundreds of young people were able to enjoy the thrill of high school athletic competition because of Larry's behind the scenes work. Moreover, he saw great successes in many of the sports programs. In particular, during the 1980's, the football team, the boys cross country team and the girls swimming teams won championships. Many other sports teams won section titles and several athletes were recognized nationally. As the players and coaches received acclaim, Larry kept the programs running. Often quietly, he dealt with scheduling problems, found money for equipment and dealt with parents.
At the same time Larry was serving as Athletic Director and Assistant Principal, he was actively involved in the WPIAL. He was a member of that organization's Board of Control for 16 years. During that time, he served as vice president for 6 years and as president for 6 years. He was a member of numerous committees and became a visible and respected symbol of that organization. He has also been actively involved with the WPIAL Athletic Directors Association and the PIAA serving as a board member for both organizations. Since 1997, Larry has been the Executive Director of the WPIAL.
In all of the positions Larry Hanley has held in athletics, he has experienced success. From junior high football coach to president of the WPIAL, he has made a positive impact on coaches and young people. Many factors may have contributed to his success, however, he appears to have relied often on simple common sense and a true sense of fair play to make his mark.
We asked Larry about his most vivid memory of Gateway Athletics:
"While the great memories of my days at Gateway were many and most of them have to do with the great people I met and worked with there, I would have to say that my most enduring memory was the 1969 WPIAL Championship game victory over Altoona. While other moments will live with me forever, (the 1986 WPIAL Championship 7-6 win over North Hills, the 1973 Penn Hills/Gateway playoff win at Point Stadium in Johnstown and the 1972 Kiski Area win at Three Rivers are examples) for me, the Altoona game is still the single most memorable moment in Gateway athletics.

It was my first year of teaching at the high school and my first year coaching on the varsity staff. Many of the players on that team I had coached previously at South Junior High School and to be with them again for the 1969 season was a real thrill for me. Pete Antimarino foresaw the possible match up with Altoona and sent me to scout them often. In all, either in person or on film, I saw seven of Altoona's football games that year. I drove to Altoona three times by myself to scout their games and eventually I knew almost as much about their players as I did about our own. To this day I still have a copy of my scouting report that I submitted for the game. Since our last regular season game was on November 5th and the game was on November 22nd, we practiced for three solid weeks in the rain, mud and cold of the Pennsylvania winter. No one gave "upstart" Gateway much of a chance against such a traditional football power like Altoona. But you all know the rest of the story. It was truly a moment and a win for the ages and I was (am) so glad that I was a part of it."

Larry Hanley
Again, Larry is currently the Executive Director of the WPIAL and lives in Murrysville with his wife Jane. Larry has three grown children that live out of state and, as of this date, he has six grandchildren.
HANLEY, LAWRENCE P. "LARRY"