Well Respected And Beloved Coach And Teacher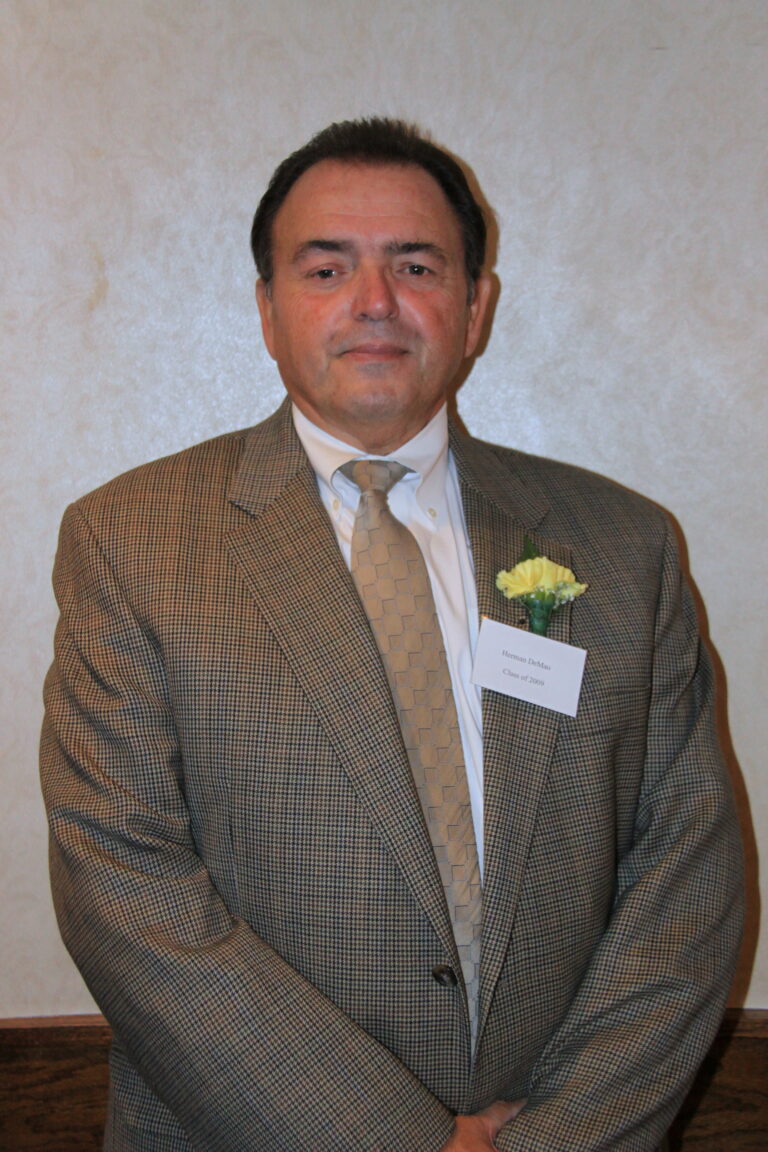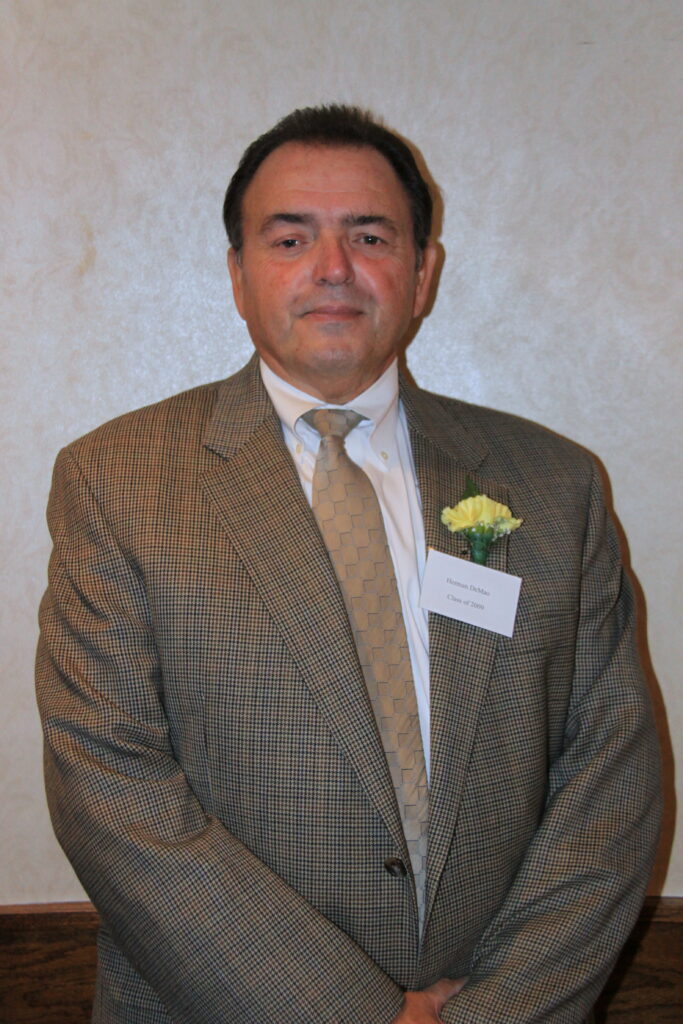 For 17 years the Gator Swim program was very fortunate to have such a dedicated coach as Herman DeMao. The swimmers, both boys and girls, greatly benefited from his strict and measured weight circuit training program. As his knowledge of swim training and technique increased, his motivation and instruction to each swimmer added to the yearly success and performance of the teams. Herman brought the "computer age" to the swim program by using applications for meet reports, workout routines and individual motivational swim time postings. With fifty swimmers training each day and each needing a daily dose of motivation, discipline and sometimes TLC, Herman's dedication to the swim program proved invaluable.
Herman began his athletic career at Arnold High school where he earned three varsity letters. In 1964 he was named to the Alle-Kiski Valley All Star Team. Herman did his undergraduate work in Elementary Education at Clarion State University and graduated in 1969. He continued his graduate work at Indiana University of Pa. and Duquesne University.
Herman's teaching career began in January 1969 at Garden City Elementary teaching sixth grade. He eventually became a teacher of the gifted in 1976 and remained in that position until retiring in 2005.
As an elementary teacher Herman never gave coaching much thought because these positions were usually held by secondary staff members. In the late 1980's Joe Zaccari offered him an assistant Junior High football coaching position and after working out scheduling problems he began his coaching career which continued until his retirement in 2007. After a couple of years with Joe, Athletic Director Larry Hanley asked him to move up to the ninth grade to assist Bruce Surmacz. In the same year, Larry Petrillo asked him to join the swim program as an assistant. Not knowing much about swimming he agreed and developed a weight training program becoming known as the "Dungeon Master". As the years went by, Herman learned more and more about swimming and the swimmers' mentality. Eventually he resigned coaching football and dedicated the rest of his athletic career to coaching swimming.
During Herman's 17 year tenure as a swim coach, he served as an assistant coach for 8 years and when Larry took some time off, he became the Head Coach for 9 years. Herman began his first year as Head Coach with 12 senior boys and a new assistant, Jason Kunkle a recent graduate from Westminster and former Gator swimmer. During that year the Boy's Medley Relay team broke the school record that stood since the early seventies. There were other school records broken, but that one has a very special meaning. With assistant coaches Larry Petrillo, Jason Kunkle, and diving coach Chuck Mohan, Herman coached to 200 victories, 8 section titles, 3 school records, an All-American, and numerous WPIAL and PIAA qualifiers.
Herman's most vivid memory of Gateway High School athletics was working with student athletes who excelled not only in the sports in which they participated, but also in the classrooms at Gateway.