1944-2017
Gateway Class of 1962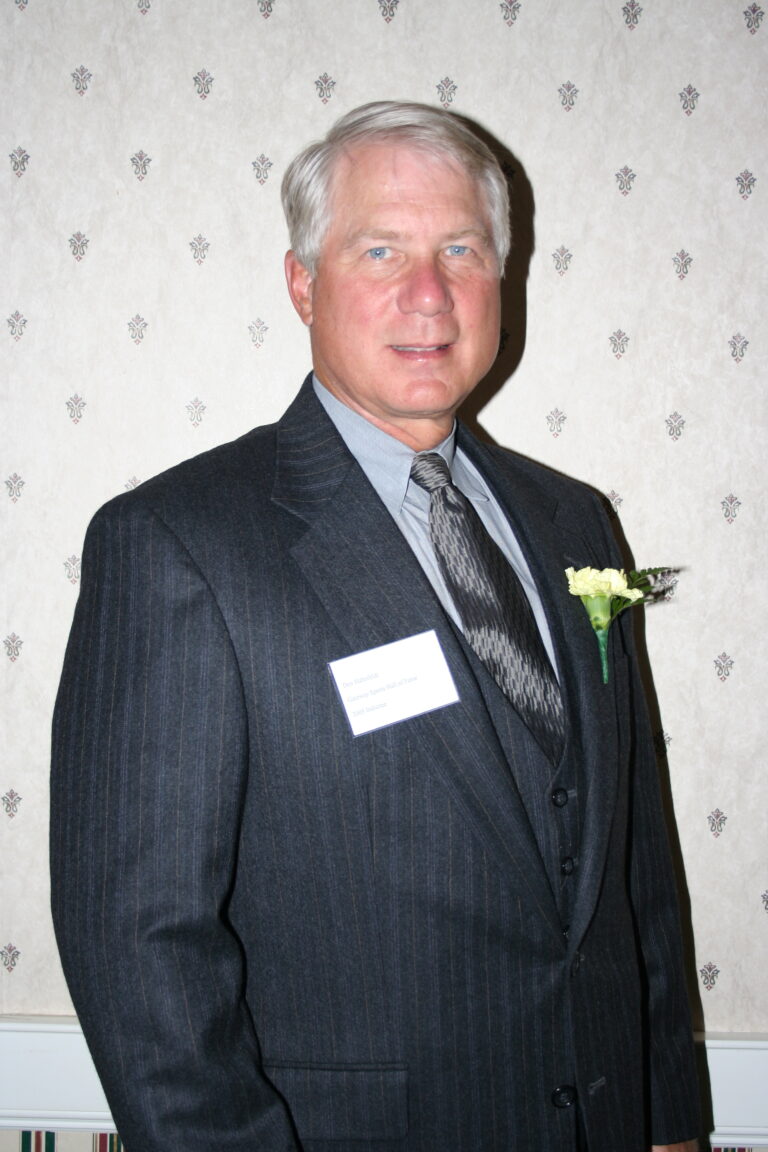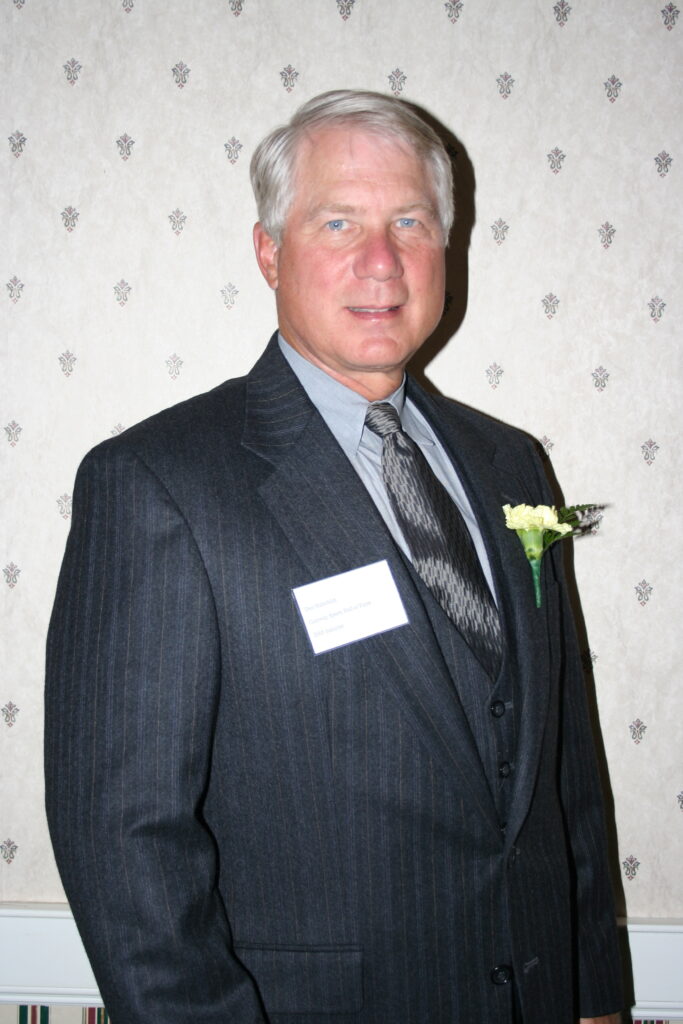 Don Hahnfeldt is a native Pittsburgher who moved to the Midwest as a youngster. He moved back in 1957, and attended Monroeville Junior High School and afterwards, the magnificent new Gateway Senior High School. Don came from an athletic family of four boys and a youngest sister. Don's dad, Big Ed, was Illinois All State football and basketball; and the best shot put, discus and javelin man in Naval Academy history.
Throughout Don's years in Monroeville, there was a Hahnfeldt on the field of play for Gateway just about every week. His quarterback, older brother Ed, was captain of Gateway's football and basketball teams, and also lettered in baseball and track. Don's younger brother, Fred, was the Valley discus champion, and a swimmer and diver with Don on Gateway's Swim Team. Fred later became Yale University's top diver, competing against Don in Eastern Collegiate Championships. Don's youngest brother Jon, followed in Don's footstep's, winning the PIAA State diving title, was a three-time All American at Indiana University, and alternate on the U.S. Olympic Diving Squad. Don's sister, Suzan, was an all-around athlete, and an All American Swimmer at Clarion University. So Don was actually kind of average in the Hahnfeldt household.
Don became a familiar figure on the Pittsburgh and Pennsylvania swimming and diving scene through the 1960's. After so-so Freshman/Sophomore seasons in track, basketball and baseball, Don concentrated on swimming and diving as a Junior and Senior at Gateway. During the school-year months, Don competed for Gateway and later for the University of Pittsburgh. Over the summers, Don competed on the Country Club circuit for Oakmont, YMCA meets for New Kensington 'Y', and dived as an independent in AAU competition. When Don wasn't swimming and diving, he was generally working or coaching in the sport.
He was a lifeguard at the old Burke Glen Pool in Monroeville, and head lifeguard at .the Willows Pool in Oakmont. During his Pitt years, he managed Alcoma Country Club and Penn Aqua Swim Club Pools, and coached their swimming teams.
Don was active in other school, church and community activities, including a term as President of Gateway's Student Government Association, helping to bring the first foreign exchange student and a Pennsylvania State SGA Convention to Gateway. Although Don hasn't lived in Pittsburgh since he joined the Navy in 1966, he has often returned for visits with friends and family at reunions and special events. He looks back on his scholastic and collegiate experience with considerable pride, but even greater fondness for the memories of the 60's experience in Pittsburgh with classmates and teammates. In his memory bank is an impressive collection of scholastic and athletic achievement that includes the first ever Pennsylvania Interscholastic Athletic Association Championship for Gateway Senior High School in 1962. Don received a full scholarship to the University of Pittsburgh where he was Captain of Pitt's Swimming Team and became the top overall diver in Eastern Collegiate competition by his senior year.
Among Don's diving honors are included:
Gateway Senior High School Sportsman of the Year
Optimist Club of Pittsburgh Award Winner – Sportsman of the Year
W.P.I.A.L. Runner-up Swimmer of the Year, behind All American Breaststroker Tom Treathaway
W.P.I.A.L. Diving Champion
Western.Pennsylvania Regional Diving Champion
P.I.A.A. State Diving Champion
Western Pennsylvania Coootry Club Diving Champion
YMCA Pennsylvania Men's Open Diving Champion
AAU Allegheny Moootain Association Men's Senior Open Diving Champion
US Navy Atlantic Fleet Diving Champion
Don entered the Navy after Pitt at the height of the Vietnam War and served for over thirty years – almost exclusively in the Submarine Force. He served on diesel submarines, nuclear powered fast attacks and strategic missile submarines. Captain Hahnfeldt was the commanding officer of two nuclear powered submarines and Commodore Hahnfeldt was the commander of Pacific Fleet Trident submarines.
Throughout the Cold War Captain Hahnfeldt conducted operations vital to the defense of the nation in the Atlantic, Mediterranean, Pacific and Indian Oceans. He participated in special operations on fast attack submarines of the type storied in fictional accooots such as the Hunt for Red October, and he commanded the Trident Submarine USS Tennessee of the type fictionalized in Crimson Tide.
Captain Halmfeldt trained submarine commanding officers and certified crews for assignments that included special operations, polar deployments, strategic deterrent patrols, Desert Shield and Desert Storm. He has personally conducted over twenty deterrent patrols on strategic missile submarines for which he was awarded the rare fleet ballistic missile gold submarine patrol pin. During his distinguished Navy career, Captain Hahnfeldt and his ships received numerous awards including Battle Efficiency "E's" as the best in his squadron, and Meritorious Unit Commendations for ooique and sustained outstanding performances. He and his ships were frequently distinguished as the best in the Submarine Force and the Navy, for tactical, strategic and engineering performances that established standards in the Submarine Force seldom equalled. The Submarine Force Commander designated Captain Hahnfeldt as the top submarine skipper in the Atlantic Fleet. His personal awards include four Legions of Merit, the Navy's highest peacetime personal award. He left the Navy after thirty-two years active duty to enter public service.
Don was a city manager in Central Washington engaged in municipal economic development, expansion and civic revitalization. He was enjoying the rigors of city government and trying to find his golf game, when he was once again lured back to Washington, DC, this time to get involved in the difficult problems of nuclear waste disposal. As the president and chief executive officer of Eurotech, Ltd., he directed an international cooperation among US, Russian and Ukraine engineers in revolutionary work installing the first long-term encapsulation of nuclear fuel debris of the failed reactor inside the sarcophagus at Chernobyl's nuclear accident site.
Don is a believer in lifetime education and service. In 2001, he was the recipient of Roosevelt University's Otto Wirth Award for Lifetime Achievement in recognition for his service in national defense and contributions to international solutions for nuclear waste containment. He is an Honorary Lifetime Member of the National Parent Teachers Association for his contributions to scholastic excellence in elementary and secondary education.
Don's formal degrees and certifications include:
Bachelor of Science in Business Administration
Master of Science in Operations Research / Systems Analysis
Masters in Public Administration
U.S. Navy Nuclear Engineer
Don married his college sweetheart, Cheryle Hefferle of Athens, Georgia, daughter of All-American football player and longtime Pittsburgh football coach, Ernie Hefferle. Don and Cheryle have three daughters, and five grandchildren, and live in Central Florida, where they're enjoying lots of time together and Don is still trying to hit a golf ball as far as Big Ed.