Gateway Class of 1970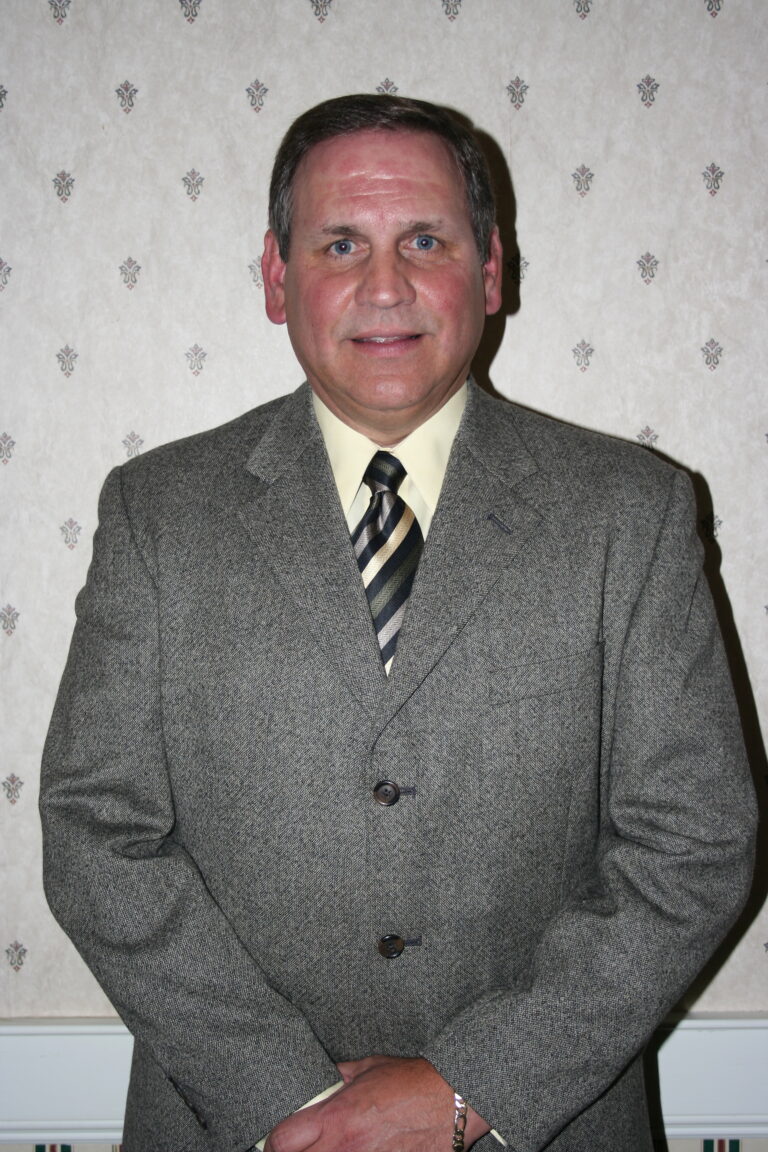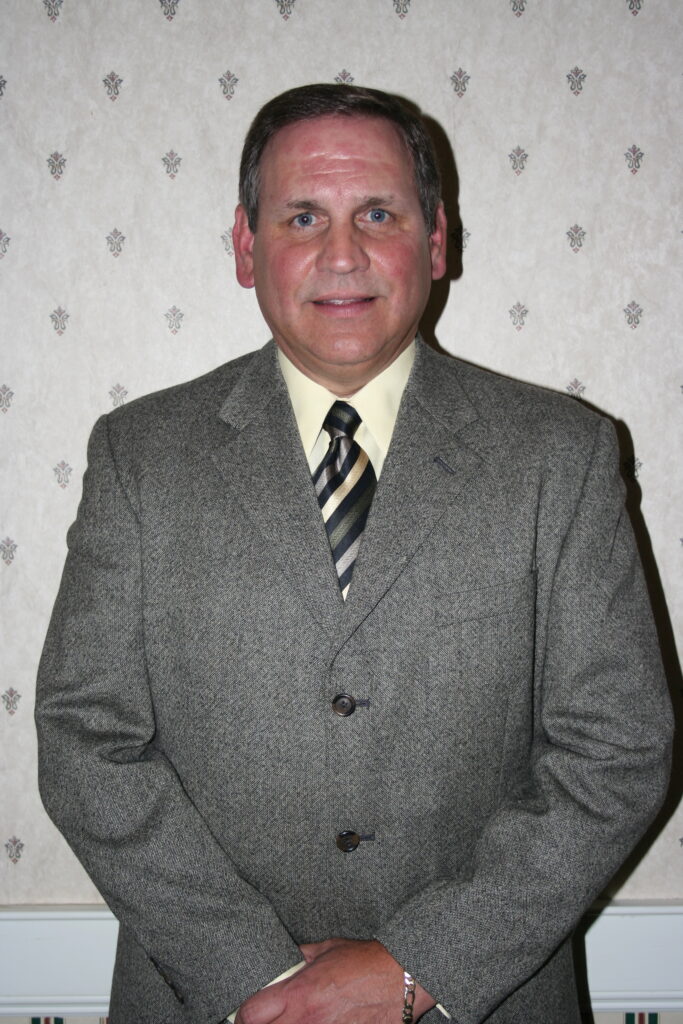 In every sport, there are athletes with dependable degrees of athletic ability. We realize there are respectable or good athletes with sound fundamental skills that permit them to compete. There are role athletes who specialize in a particular game situation. There are second team athletes whose responsibility is to prepare the starters for the next competition. All of these athletes are vital towards high-quality team chemistry and achievement.
However, there is a special "breed" of a great athlete who is not afraid to fail; who wants the ball when the game is on the line; who wants to take the last shot; win or lose, make the last pitch; strike-out or homerun. These athletes are driven with an inner strength, something you cannot define. Rich Porac was one of those special great athletes. When the last shot was needed to be taken, he did not hesitate. When the baseball game was on the line, he wanted the ball. This is the inner strength of a great athlete. This is the intangible component of a great athlete's portfolio that only select players and coaches understand.
Never known for being bashful, Rich was an extraordinary leader in the game. Rich Porac was a perfectionist and demanded excellence from himself and others during the game. He processed a deep understanding of the team's intention (Belief), a natural drive for excellence (Maximize), taking charge over others (Leadership), a strong desire to achieve and an intense yearning to gain recognition (Significance). Whether composing on the basketball court or pitching mound, Rich could easily and mentally project images of plays, passes, which allowed him to slow the game down or speed it up and make strategic decisions during a course of competition.
What separates great athletes like Rich Porac from others really comes down to two themes. The first theme was focus, the ability of Rich to stay fixated on the team goals during and after the games. The second theme was the burning desire to be the best, rather than just living up to his potential. Rich took strict coaching seriously by Coach Giles, Hanley, Murphy, Laughlin, Betts, Michaels, and Holden. That in itself is a who's who list of high school coaches. Rich took practice seriously because when game time came around and play commenced, Rich never thought about the steps or pitches he was making. He performed intuitively because his talent, years of hard work, and desire to be the best led the way.
Awards & Recognition High School:
• Starting varsity basketball point guard for three years
• Starting varsity baseball two years (Pitcher and Centerfielder)
• 1970-won section in basketball
• 1970-played in state tournament at Civic Arena
• 1969-scored career high 397 points
• 1970-Started for Pennsylvania All-Stars in Dapper Dan Round ball Classic
• 1970-All Section Team
• 1970-Honorable mention All State Basketball
Awards & Recognition College:
• Starting point guard on 1970-1971 Freshmen team at the University of Maryland
• Achieved a 16-0 record and ranked number one freshmen team in the country
• 1972 NIT Basketball Tournament at Madison Square Gardens
• Full 4 year scholarship to the University of Maryland for basketball
• 1973-Lost in the Eastern Regional Finals vs. Providence
• 1974-Lost in triple overtime to NC State in ACC Championship Game. May be the best college game ever!! Score was 103-100
• 1972—named MVP vs. NC State in victory
• Played under legendary Coach Lefty Driesell
Current Profession:
• Dentist / Self-Employed
Most Vivid Memory of Gateway High School Athletics:
• Beating Penn Hills to win the section in 1970. This was especially gratifying since they bested Gateway the previous two years
• Scoring 37 points in junior year against McKeesport
• 1970-Playing in the state tournament at the Civic Arena
• Proud to be a part of a very talented senior class in all sports. These were not only great athletes, but also great people.
I was at first shocked, but honored to be selected to the Gateway Sports Hall of Fame. I would like to thank the nominating and selection committees for giving me this recognition. I especially would like to thank my classmate and friend Craig Simpson for his support of me in regards to the Hall of Fame. After seeing the list of coaches and athletes already selected, I am humbled to be a member of this elite group.
This recognition brings back such wonderful memories, which began at South Junior High School. Although I only played football for one year, I would like to thank coach Steve Statnik for teaching me the importance of conditioning and mental toughness. Coach Rege Giles was my first organized basketball coach at the 7th gradelevel. He began for me something that would become a very important part of my life and future in athletics. I thank him for his guidance and kindness. We also share a bond in the fact that we were both college basketball officials. Coach Bob Holden was without a doubt the catalyst that gave me the desire and love for the game of basketball. He pushed me to be my best, but in a way that made me want to work and win for him. We had some great games at South, and championships to go along with them. My four-year scholarship to play basketball at the University of Maryland is directly attributed to Coach Holden and his teachings. Bob Holden is one of those people that guide and motivate you to be your best. I thank him for that!!
My three years at Gateway were from an athletic standpoint the best years of my life. I really began to concentrate on my basketball skills and worked year round on my game. I was fortunate enough to play varsity basketball as a sophomore and began to get a taste for high school basketball. When Coach Rege Laughlin and Coach Murphy decided to move me to varsity as a sophomore, it was a great feeling and made me start to believe that I had a future in basketball. My sophomore and junior years were disappointing in that we never won the section. Penn Hills had a great team with a player named George Karl, whom I later played against when he went to University of North Carolina. Individually though, I played solid basketball and improved each year. Coach Laughlin retired as our coach my senior year and Mr. Art Betts came to Gateway from Wilkinsburg High School and was the Head Basketball Coach and an assistant Football Coach. Gateway was very lucky to attract Coach Betts. His enthusiasm and dedication to his athletes was second to none. He never let us relax and was a disciplinarian and ran hard practices. In games, I will never forget his work ethic, and as a player, he fought for you the entire game. His sport coat never stayed on past the first quarter, and he would sweat as much as the team.
We really worked hard and wanted to win for him because you knew he was giving us 100%. I can still remember him running on the track in the mornings as the buses arrived to school. He already knows this, but I would never have received a 4-year basketball scholarship to Maryland without his coaching ability. He not only taught me basketball, but also more importantly taught me how to be a better person and to deal with the challenges of life.
One final memory and person that I owe so much to is the late Henry J. Furrie. He was such a wonderful man and a person that I will never forget. I was saddened to hear of his passing, but was glad I knew him and had his guidance during my days at Gateway.
I am proud to be a member of the Gateway Sports Hall of Fame. It's hard to believe that it was 35 years ago, but time does move on. Many people shape our lives as a young person, and I was very fortunate to be associated with many quality teachers and coaches throughout my Junior High and High School career. As athletes, we were all very fortunate to have the quality of coaching that we received. Gateway Athletics has a proud past and will hopefully continue to strive for excellence in the future.