Gateway Class of 1967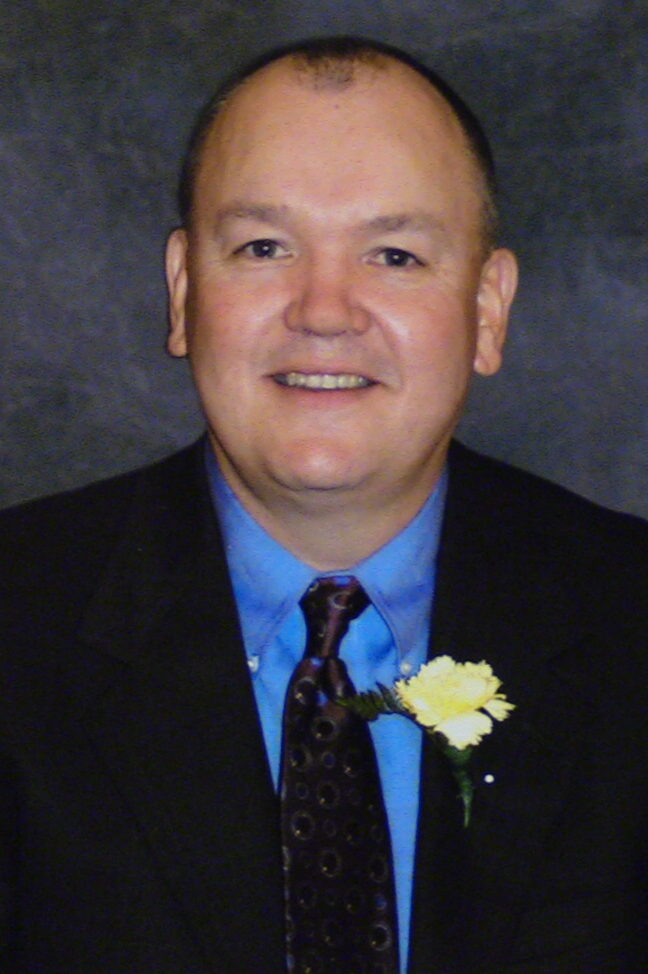 Paul Holzshu has had an outstanding athletic career from star basketball player to successful basketball coach to winning athletic director. Paul has a no nonsense approach to athletics, especially basketball, as evidenced by his outstanding records from sandlot basketball in Pitcairn, to championship basketball at Gateway, to collegiate ACC basketball, to successful coaching experiences at the high school and college levels. Paul Holzshu has always had what it takes to be a winner and the Gateway Sports Hall of Fame is proud to have Paul inducted.
When Paul was on the basketball floor, he was always considered the best shooter by his teammates, coaches and fans. He could bury the ball from the backcourt more consistently than anyone else. If there is one word that best describes Paul, that word is confident. When the game was tied and there was one last shot remaining, Paul always wanted the ball in his hands. He was a classy competitor and hasn't changed to this day. The fire he has as a head coach carries over from his competitive high school days. Paul worked very hard to develop his talent. There was an aura about him. He looked, walked and talked like a winner. His drive and determination served him well. Paul always believed in striving to be better. No one had a stronger will to win. He was a class competitor for sure. If there was a three point rule back when Paul played, he probably would be the leading scorer of all time at Gateway.
Paul began his Gateway basketball career as a sophomore in 1964. That winter, he played both JV and Varsity basketball. The 1964-65 Gateway Gators were section champions as well as WPIAL semi-finalists. Their playoff loss was at the Civic Arena at the hands of Midland, your eventual WPIAL and PIAA champions. As a junior, Paul was a varsity starter and led the team in scoring. He was an All Section Basketball selection and was an All Tournament Selection at the annual Forbes Trail Tournament. Paul's senior year, the 1966-67 season, saw his basketball career and reputation blossom. He led the Gators in scoring and rebounding. He had an All Section season and was selected as the Most Valuable Player in the section. He was voted to the All WPIAL All Star Team and was an honorable mention pick on the All PIAA All Star Team. Again, he was an All Tournament Selection at the annual Forbes Trail Tournament and voted as the Most Valuable Player at that tournament. He was the first Gator to be selected to participate in the prestigious Dapper Dan Roundball Classic, a local high school basketball all star tournament with national implications. Paul Holzshu had what it took as evidenced by a full basketball scholarship offer to play at Clemson University, an Atlantic Coast Conference School. Paul accepted and was now headed to big time college basketball.
From the fall 1967 to the winter of 1971, Paul played college basketball for the Clemson Tigers of the Atlantic Coast Conference. He had a stellar and respected career at Clemson. While at Clemson, he competed against the top ACC basketball players of his time including the likes of Charlie Scott from North Carolina, John Roach from South Carolina, Will Hetzell from Maryland and Charlie Davis from Wake Forest. Some non conference competition included Dave Cowens from Florida State, Nate Archibald from Texas Elpaso, Rich Yunkus from Georgia Tech and Lanny Taylor from Georgia just to name a few. Paul graduated from Clemson in 1972 with a bachelor of science degree in recreational park administration.
Paul began his athletic and basketball coaching career shortly after graduating from Clemson. His first coaching job was as a graduate assistant Men's Basketball Coach at Indiana University of Pa from 1972-73. From 1973 to 1975, Paul was the associate Head Boys Basketball Coach at Penn Hall Academy. He took his team to the WPIAL playoffs during the 1974-75 season. From Penn Hall, Paul next accepted the assistant Men's Basketball Coaching position at Slippery Rock University. In 1976, Paul became the Head Men's Basketball Coach at Garrett Community College in Maryland. During his career at Garrett, his team was a Maryland Junior College Tournament quarterfinalist in 1976-77 and semifinalist in 1977-78. Paul was honored by being selected Maryland Junior College Coach of the Year for 1977-78.
From Maryland Paul next moved to West Virginia to become the Head Men's Basketball Coach at West Liberty State College in 1978. West Liberty was a member school of the West Virginia Intercollegiate Athletic Conference. For the three seasons from 1980 to 1983, his team made the final four all three years achieving finalist status the 1982-83 season. Paul continued to coach at West Liberty until 1987.
In 1987, Paul became the Head Boys basketball Coach at East Allegheny High School. He led his Wildcats to the WPIAL playoffs the 1988-89 season. From East Allegheny, Paul had a one year stint as Head Boys Basketball Coach at Franklin Regional High School in Murrysville.
In 1992, Paul became the Head Men's Basketball Coach at the Penn State University New Kensington Campus. He had many successes at Penn State including the 1993-94 Commonwealth Campus Athletic Conference West Regional Championship, 1994-95 Conference Championship-State Championship-Coach of the Year-National Junior College Athletic Association III District 5 Championship-Region 20 Championship-Final 8 at the National Junior College Athletic Association National Championship Touranment-Finished Season Ranked 7th in the Nation-Region 20 Coach of the Year, 1995-96 Conference Championship-State Championship-Coach of the Year-Vince Jacob College Coach of the Year as Awarded by the Western Pa Basketball Officials Association.
From 1996 to 1998, Paul was the director of athletics for the Yough School District. Finally, in 1998, Paul came home. He was hired as athletic director at Gateway High School in 1998 where he remains today. In 1999, he became the Head Boys Basketball Coach at Gateway. His competitiveness carries over to both his job as athletic director and head basketball coach. Since Paul's arrival in 1998, Gateway sports has seen many successes. Many different sports, both male and female, have started to turn their programs around. Much of the success is reflected on Paul Holzshu. He is considered a coaches athletic director. He has been there and done that and really knows what it takes to be athletically successful. Not everybody understands the no nonsense Paul Holzshu system. Ask his 2001-2002 Boys Basketball Team about the Paul Holzshu system. Last season, our basketball team achieved success that many people thought was not possible. A WPIAL Section 4 Championship and WPIAL playoff berth seemed unlikely. A PIAA playoff berth was unheard of. Post Gazette East Coach of the Year, No Way. The 2001-2002 Gateway Gator Basketball Team achieved success because they believed in their coach and believed in his winning system. Many of Gateway's sports are now starting to gain some lost respect through the efforts of our athletic director, Paul Holzshu.
In 1980, Paul established the Metro Index Basketball Camp to help basketball players, young and old, polish their skills and develop their talent.
Today, Paul continues to head these summer youth basketball camps. He works very hard all year long developing Gateway Gator Varsity Basketball players. Gateway High School now participates in at least twenty male and female varsity sports at the WPIAL level. In additional to varsity, boys and girls participate in Jr Varsity, Freshman and Middle School athletic activities. Whether Paul is arranging fields, transportation, referees, schedules, dealing with parents, coaches, administration, or just coaching his beloved Gators, the bottom line is this: a tall skinny kid from Pitcairn worked very hard to achieve the success he has, not only athletically, but in the success of life.
We asked Paul about his most vivid memory at Gateway:
"My most vivid memory of Gateway High School athletics is first – having the opportunity, as a sophomore, to be brought up to varsity and to play at the Civic Arena in the WPIAL Semi-Final game Vrs Midland; second – after my senior season, to be selected as the first player ever from Gateway High School to play in the Dapper Dan Round Ball Classic and play with and against the quality of athletes on a state and national level that participated in that game; and finally, being recruited and offered a Division I Athletic Scholarship to Clemson University in the Atlantic Coast Conference."

Paul Holzshu