Gateway Class of 1988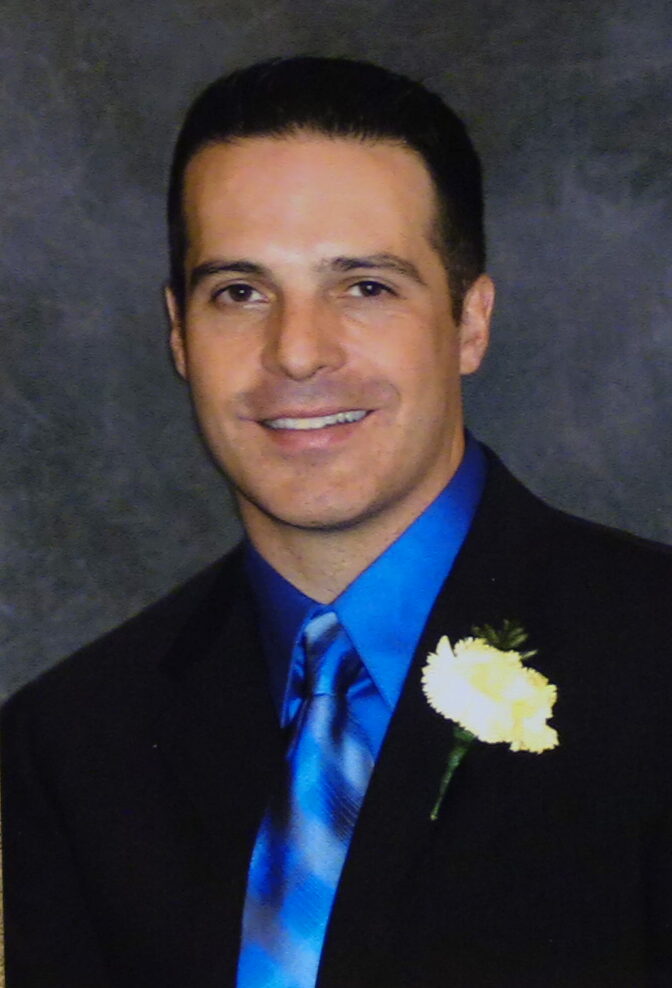 According to his Coaches and Teammates, Al Lardo may be the greatest red zone running back in Gateway Football history. He had great vision and always seemed to find the hole. He was able to get those extra yards especially near the goal line. If the Gators had a much needed first down, Al was always called on because he always got the job done. Al was an integral part of the 1986 Gateway Gator Team that defeated North Hills 7-6 for the AAAA Championship. In 1986, his junior year, he carried the ball 146 times for 850 yards. In 1987, his senior year, he carried the ball 155 times for 844 yards. A varsity career average of over 5.5 yards per carry. In addition to his yardage, Al scored 27 career touchdowns as a Gator. These are very impressive numbers. His two year statistics qualify him as one of Gateway's top rushers of all time. He earned three varsity letters in football and co-captained the Gators in 1986 and 1987. In Al's three years as a member of the Gateway Gator Football Team, his combined team records were 32 Wins – 4 Losses – 1 Tie – 2 WPIAL Championships – 1 State Championship. During his career, Gateway Football achieved major success and Al Lardo was a big part of that major success.
Here are some of Al's Football Accomplishments:
Three Year Letter Earner and Co-Captain
Top 5 Leading Rushers in AAAA East, 1986 and 1987
Top 5 Leading Scorers in AAAA East, 1986 and 1987
Pittsburgh Press 1st Team All East All Star Team, 1987
Pittsburgh Press Fabulous 22 Football Team, 1986 and 1987
WPIAL AAAA Football Champions, 1985 and 1986
Pa State Football Champions, 1986
Pittsburgh Italian Athlete of the Year, 1988
While at Gateway, Al also excelled at baseball. Al was an outstanding outfielder possessing excellent speed and an above average throwing arm. When Al was not in centerfield, he was a starting pitcher on the Gator staff. He was a great contact hitter and batted well over .300 for his entire varsity career. He was voted the most valuable player by his teammates and was the catalyst for his section winning Gator baseball team. Al practiced hard, played hard and led the Gators by example. He earned three varsity letters and was captain of the Gators his junior and senior years.
Here are some of Al's Baseball Accomplishments:
Three Year Letter Earner, Leader and Captain
Gator Outstanding Hitter Award, 1987 and 1988
Pittsburgh Press 1st Team All East All Star Team, 1988
All Pennsylvania All Star Team, 1986, 1987 and 1988
Most Valuable Player And Best Professional Prospect – 1988
American Legion Western Area All Star Game At Three Rivers Stadium, Pittsburgh, PA
Earned Full Baseball Scholarship to the University of Kentucky
Al was recruited by LSU, Auburn, Ohio State, North Carolina State and Kentucky. He decided to bypass the 1988 Major League Draft and attend the University of Kentucky on a full scholarship. He had a productive freshman year in 1989 and was the 2nd leading hitter for the Wildcats. Al injured his shoulder at the end of his freshman season and took a medical red shirt his sophomore year to rehab from shoulder surgery. Unfortunately, he re-injured his shoulder in his third season at Kentucky and again had shoulder surgery and missed most of the season. Despite the multiple surgeries, his shoulder was not improving. So, in the fall of 1991, he accepted the bitter reality that his college baseball career was over. He transferred back home to Pitt to finish his degree. Shortly after returning home, he received a call from Pitt's baseball coach, Mark Jackson, inquiring if Al had an interest in playing baseball for the University of Pittsburgh. Al decided to give it a try and was relegated to a designated hitter role due to his shoulder injury. Al took off most of the 1991 season and by early 1992 his arm and shoulder started to somewhat improve. He was able to play his junior and senior seasons at the University of Pittsburgh. While playing for the University of Pittsburgh, Al earned 1st Team All Big East Centerfielder in 1993. Also in 1993, he earned Collegiate 1st Team All Northeast American Region. In 1993, Al was the leading hitter for the Panthers.
Al received his BS degree from the University of Pittsburgh in 1993, his MS in 1995 and his Ph.D in 1997 specializing in Biomedical Engineering.
In 1997, Al was one of two, selected from 200 applicants, to be awarded the Whitaker Foundation Distinguished Postdoctoral Fellowship by Johns Hopkins School of Medicine and moved his family to Baltimore. During his research at Johns Hopkins, he invented a medical device for improving magnetic resonance imaging pictures of atherosclerosis. This product was then turned over to a company called Surgi-Vision in 1998. In 1999, his work in this area earned him a 1st place in both the American Heart Association Young Investigator Award competition and the North American Society for Pacing And Electrophysiology Young Investigator Award competition. This work was featured in the USA Today. In 2000, Al took a two year leave of absense to serve as the Chief Scientific Officer for Surgi-Vision. The leave expired last month and Al is just now back at Johns Hopkins. He has had 80 publications and 8 pending patents in the area of cardiovascular imaging and is currently editing a text book of cardiovascular MRI.
Currently, Al, Dr. Lardo, is the Assistant Professor in the Departments of Medicine, Surgery and Biomedical Engineering at Johns Hopkins University School of Medicine. He makes his home in Maryland with his wife, Jennifer and their two children, Olivia age 11 and AJ age 9.
The Gateway Sports Hall of Fame is very proud to have Dr. Albert C. Lardo inducted. Al Lardo will always be remembered as a Gateway Gator in every sense of the words.
We asked Al about his most vivid memory at Gateway and, as great a baseball player as he was, his memory, like so many others, relates to the Gateway Gator Football Dynasty:
" I have many memorable moments on the playing filed. Of those, the 1986 Championship Game victory over North Hills certainly stands out, but even more vivid is the 1987 loss to Woodland Hills. I never felt such intense dejection and disappointment. As painful as that loss was at the time, it was one of those defining moments for me that became a critical component of my overall experience at Gateway. The loss gave me my first practical lesson on how to deal with and how to bounce back from an otherwise unfamiliar feeling – failure.

By far, however, my most memorable moment at Gateway was unrelated to scoring a touchdown, catching a pass, getting a key hit, or even winning a championship. Rather, my most vivid and impressionable memories were those captured in the Gateway football pre-game traditions. From Thursday night practice under the lights to the electric yet hypnotic environment of the Friday night locker room before the game. The smell of the pads, the silence of concentration while we dressed, the anticipation of the battle, the feeling of togetherness, the music in the wrestling room where we meditated and stretched, the sound of the cleats on the concrete as we walked through the tunnel, the drums from the band as we marched down the ramp, Coach Klipa's sergeant-like cadence and holding hands with my fellow teammates as we walked onto the field. These are my most vivid memories – I am so grateful to have been a part of this program.

Certainly, one of the most influential persons in my athletic career and in life was Coach Antimarino. I can not begin to express the respect and admiration I hold for him. He, along with Coach Gratton, Klipa, Statnick and Baughman were masterful at knowing when and how to pat you on the back, and conversely, when and how to let you know that your efforts were unacceptable. Even as they built and developed teams that were arguably the best in the country, they preached and successfully instilled humility in every player. I can not imagine a better place in the world to have played high school football."

Coach Klipa once said, " Never be satisfied" "When you lose, say little, When you win, say nothing". Coach Joe Paterno once said, " Just when you think you have it made, disaster is just around the corner".

Al Lardo