Gateway Class of 2005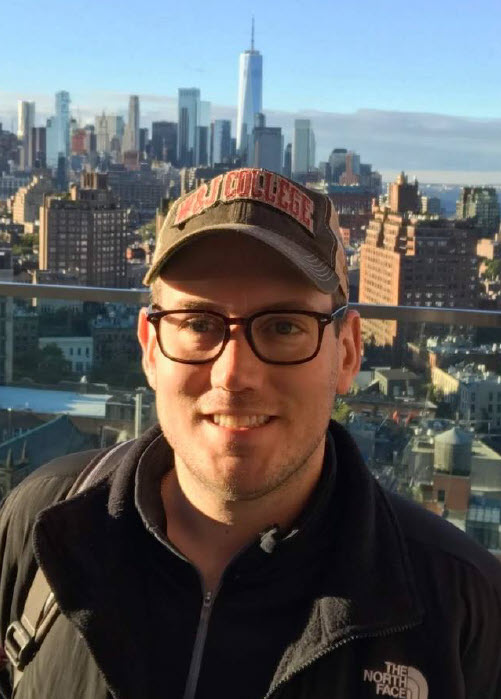 Matt's athletic journey started in youth sports in Monroeville, most prominently as a member of the North American Martyrs Wildcats basketball team. These competitive grade school team experiences under the direction of coach Tim Thorsen laid a foundation for Matt's career, teaching him the athleticism and discipline required to set goals and achieve success. This was also when Matt learned to accept "constructive criticism" delivered at a "high volume", previously only experiencing occasional disapproving looks from his father.
In these early years, Matt was "husky" and thus unable to meet the weight requirements to participate in Gateway's midget football programs with kids his own age. In the Spring of 1999, Mr. Mike Castagnero approached Matt at his brother's travel soccer game, advising him to give football a try when he began attending Gateway Middle School, where weight restrictions would be lifted. This seemingly small interaction would prove a pivotal moment in Matt's life.
That Fall, Matt played his first season of football. Coach Steve Perry taught Matt the fundamentals of the game, ensuring that he would be well equipped to deal with increasing speed of the game and develop into a dynamic football player. This is also the first time Matt joined forces with Pavel Shulikov to form the "Bash Brothers", who would develop into the most fearsome offensive line pairing in the WPIAL. The 1999 season was spent playing offensive and defensive tackle during halftime games. During the 2000 season, Matt was named a captain of the team and played many positions on both offense and defense, dependent on that week's game plan. While the team was not hugely successful between the lines, it was clear that Matt was prepared for the consolidation of the public school and midget programs the following year at Gateway High School.
The 2001 season was a special season and the first time the 2005 graduating class played together. Under the guidance of Coach Maurice Washington and his unforgiving conditioning program they proved a dominant force posting an 8-1 record with their sole loss in the final game of the season. Again being named captain, Matt lined up all over the field, playing offensive tackle, defensive tackle, defensive end, and even sporadically at wide receiver, showing athleticism that would allow him to become an early contributor to the Varsity program the following year.
In 2002, the excitement was palpable under first year head coach, Terry Smith, who was eager to restore Gateway to the glory of the mid-80's. Matt started the first 2 games of the Varsity season at offensive tackle and defensive end before spending 6 weeks on the Junior Varsity team. When the coaching staff installed the fast-paced zone running scheme, they were seeking agile players able to make reach and combination blocks. Matt was inserted back into the starting Varsity lineup for the final two games of the season and resultant playoff run. Matt immediately thrived in the new zone running system, earning Honorable Mention All-Section honors and expectations to be a pivotal piece of the returning starters for the 2003 season.
The 2003 team was the most talented team that Matt played on, including a group of skill players littered with Division 1 and NFL prospects and an offensive line that averaged 280 lbs. Matt started every game at both offensive tackle and defensive end, earning First Team All-Section honors for his play on offense and garnering extensive collegiate interest. While this team ultimately did not meet their preseason goals of winning a WPIAL and State championship, Matt and his teammates learned from the team's shortcomings and used them as motivation to prepare for their senior season.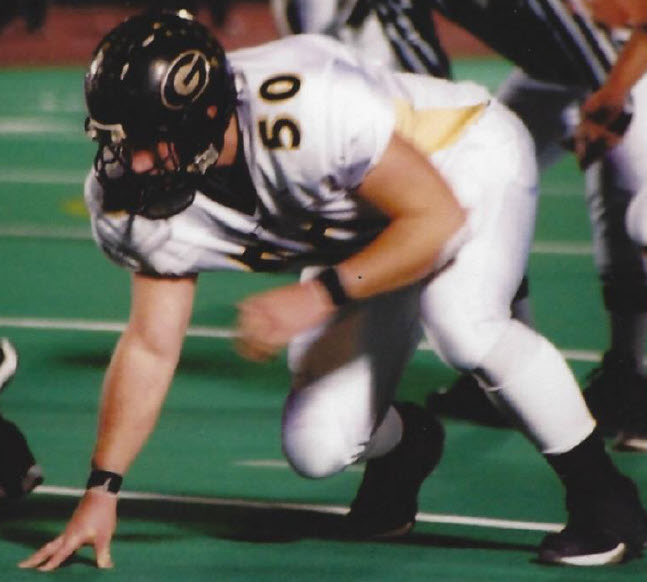 Entering the 2004 season, Matt was named a captain of the Varsity football team. This was a team of players fully dedicated to one another and committed to the ideals of Head Coach Terry Smith and his staff. There was a newfound focus on changing the mentality of the offensive line to be "nasty" and feared by other teams. This mentality went so far that the aforementioned "Bash Brothers" lined up on the strong side of the formation on every play, revealing the Gators intention. Regardless of this predictable alignment, Matt helped pave the way for Justin King's record-setting 1,902 yards and 33 touchdowns while setting his own single season record for pancake blocks (108) that still stands today. The Gators were ranked as high as #19 nationally by USA Today,and went all the way to the WPIAL Championship Game at Heinz field before being defeated by the #6 Central Catholic Vikings. Matt earned postseason First Team All-Section, First Team All-State, and Tribune Review Top 25 recognition for his play on both the offensive and defensive lines. Throughout his high school career, Matt maintained a 3.7 GPA and the Gators won three consecutive conference championships, appearing in the playoffs each season as Gateway Football returned to prominence.
After Gateway, Matt played offensive guard for the Washington & Jefferson Presidents from 2005-2008. A three-time All-PAC selection, two-time All-Region selection, and 2007 D3football.com All-American, Matt helped the Presidents make four appearances in the NCAA Division III playoffs. The Presidents captured the 2006 and 2007 PAC championships with Matt anchoring the offensive line. In 2008, Matt was named captain and helped lead W&J on a memorable run to the NCAA quarterfinals after playoff wins over Christopher Newport and Milsaps.
Following his senior season, Matt became the fifth W&J football player in history selected to the CoSIDA Academic All-American team for his athletic and academic achievements (3.7 GPA).
After graduating from W&J, Matt was invited to workout for the PIttsburgh Steelers as an undrafted free agent, but ultimately went on to pursue a master's degree in Information Security Policy and Management at Carnegie Mellon University where he graduated Summa Cum Laude (3.85 GPA). During his time at CMU, Matt returned to Gateway to work as an Assistant Varsity Offensive Line coach and Junior Varsity Offensive Coordinator.
Following CMU, Matt relocated to Washington, DC, to work as a Consultant at Booz Allen Hamilton. In 2013, Matt joined a boutique information security firm, Veris Group, ultimately being named Director of FedRAMP and Assurance Services. In 2018, Matt and his family moved to New York City to join Google as a Program Manager of Security, Trust, and Privacy. Matt lives in Union, NJ, with his wife Anne, and two children, Fallyn and Reagan.
Matt attributes his achievements to the outstanding commitment, encouragement, and leadership of the long list of coaches, including Tim Thorsen, Steve Perry, Jeff Yankage, Steve Kalkstein, Kerry Yacamelli, Maurice Washington, Brendan Brown, Nathan Gay, Roger Kreider, Darren Farina, Dave Ruby, Harvey Smith, John Ruane, Donnie Gilmore, Russ Gratton, and Mike Booth. He would also like to thank all of his teammates with a special thank you to the 2004 team. John Ruane said it best when reflecting on his time at Gateway describing the group as a "team that had kids that would literally die for each other".
Matt would also like to specifically thank Terry Smith, for teaching him to aim high, set goals, and do whatever it took to find success. Terry was more than a coach to Matt, providing guidance and advocacy athletically and fraternal support personally. Lastly, Matt would like to thank his parents, Mike and Lynn Houy for their unconditional support, and brother, Jon Houy, for his never ending inspiration. Without them Matt would never have been considered for such a prestigious honor.