Gateway Class of 2005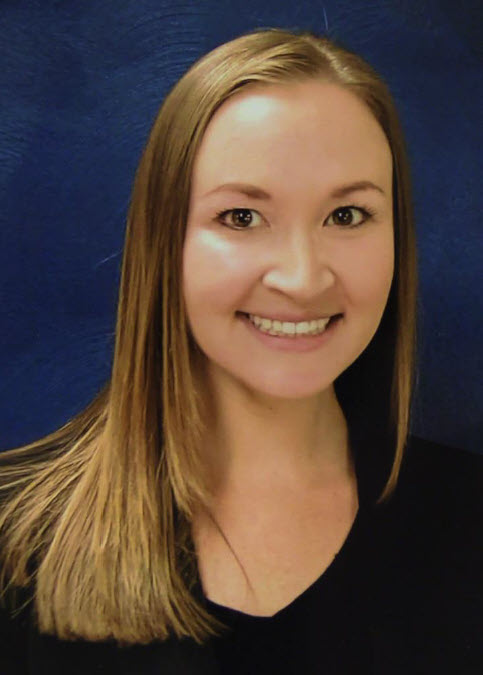 Katrina grew up around the pool. Before her school years, when her dad traveled for work, her mom would spend many days at the hotel pool with Katrina and her older sister, Andrea. Katrina officially kicked off her swimming career in the summer 1993 with the Bel-Aire Barracudas at the age of six. That same year, she continued to swim in the winter with the Monroeville Marlins. In those early years, Katrina's talent in the water began to shine winning races and breaking records, some of which she still holds more than 20 years later. She continued to swim with both programs through high school. Freshman year of high school, Katrina joined Andrea on the Gateway swim team. She made an immediate impact on the team going on to finish 3rd at the WPIAL championship meet and qualified for the PIAA championship meet that year. Although Katrina's best events were sprint freestyle, she also posted top times in the WPIAL in both the backstroke and butterfly events.
High School Awards and Achievements
Two-time All-American in the 50-yard freestyle
Two-time WPIAL champion in the 50 free
One-time WPIAL champion in the 100 free
Top 8 WPIAL finisher in both 50 free and 100 free all 4 years
4-time PIAA qualifier in 50 free
3-time PIAA qualifier in 100 free
2-time PIAA qualifier as member of the 200 free relay
Finished top 12 at the PIAA championship meet in both 50- and 100-yard free events during sophomore, junior and senior years
State medalist
Named Post-Gazette Athlete of the Week
Recipient of the KDKA extra effort award
Set school record as a member of the 200 free relay, along with sister, Andrea
Set Bethel Park pool record in the 50 free
Co-captain senior year
Qualified for WPIALs in all eight individual events and three relays
Member of National Honor Society
4-year varsity letter winner
Katrina was recruited from numerous Division 1 schools including the Naval Academy, Brown University, and Penn State. Ultimately, she decided Duquesne University was the best fit and committed to the school in fall of her senior year on both academic and athletic scholarships.
Duquesne University Awards and Achievements
First lady Duke to be crowned Atlantic-10 conference champion (50 free freshman year)
First Duke to achieve NCAA "B" qualifying time (50 free, freshman year)
Set school records in eight events (50-free, 100-free, 100-fly, 200-free relay, 200- medley relay, 400-free relay, 400 medley relay and 800 free relay)
19-time A-10 conference medalist (2 gold, 9 silver, 8 bronze)
Scored points at A-10 conference meet in all 3 individual and 4 relay events all 4 years
Three-time Atlantic 10 Rookie of the Week during freshman year
Atlantic 10 performer of the week
Set pool records in 100 free and 400 free relay
Atlantic 10 Commissioner's Honor Roll
Atlantic 10 Academic All-Conference
Director of Athletics Honor Roll
Dean's List
Inducted into the Merle E. Gilliand Duquesne University Sports Hall of Fame
Katrina graduated from Duquesne with bachelor's degree in accounting and began her career at Schneiner Downs and Co., Inc. in downtown Pittsburgh. After more than five years in public accounting, Katrina made the decision to move into the corporate setting and has been working in the corporate tax department at Mylan, Inc. since 2015.
Katrina lives in Edgewood with her husband, Evan, and their two-year old son, Owen. She credits her success to her parents, teammates and coaches. Her parents, Andy and Theresa, were her biggest cheerleaders, always encouraging her to be her best. Her teammates became her best friends. Their comradery made even the toughest practices bearable. Her coaches including high school coaches Jason Kunkle and Herman Demao and Duquesne coaches Dave Sheets and Dave Bocci saw her potential. They continuously worked with her, and ultimately transformed an age group swimmer into a WPIAL and Atlantic 10 champion