Gateway Class of 1978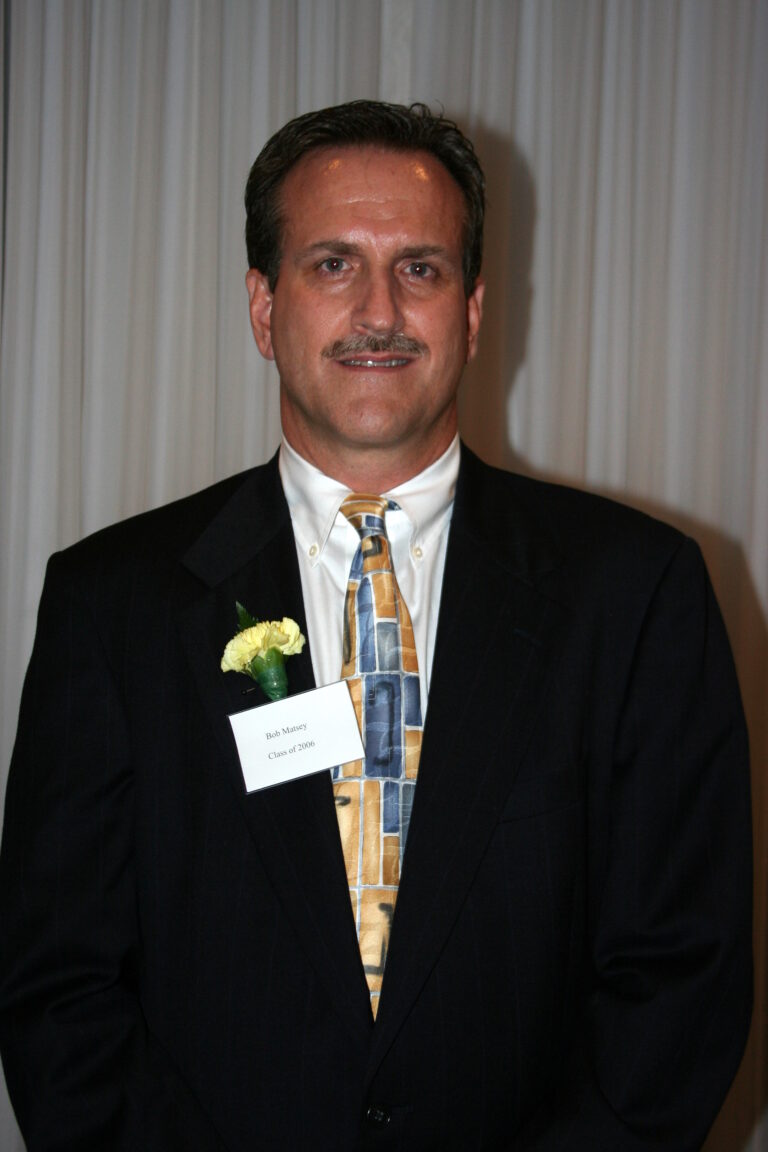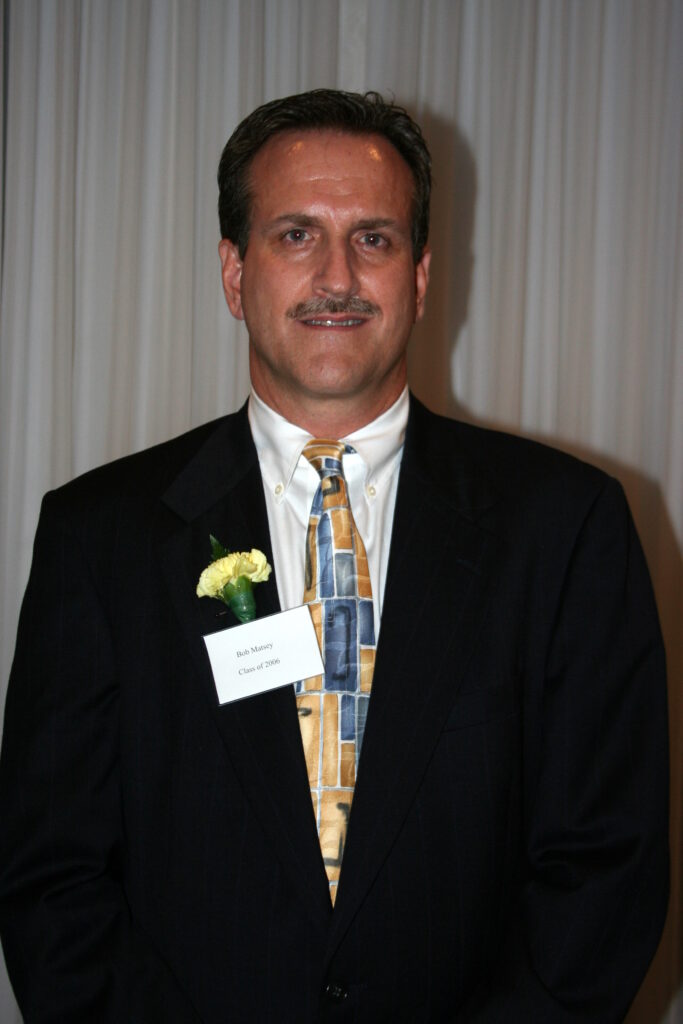 Gateway High School's student population boasted an abundance of accomplished, two-sport athletes throughout the 1970's and 1980's. One of those student athletes was an exceptional basketball and football player from the Class of 1976, Bob Matsey. He excelled to such a degree that his efforts prompted his Gateway High School Basketball Coach, Bob Holden, to comment, "Bob Matsey was as good, and as tough, as any two sport athlete I've ever seen go through Gateway High School. There were a lot of them. And Bob was one of the best."
Bob began his athletic career at Gateway as a sophomore starter on the Varsity basketball team. He continued his hoops career into his junior and senior years and earned a total of three Varsity Letters in the sport. When he had finally finished his senior season, not only had he been named Captain of the Gator Basketball team, he had also earned a multitude of awards and recognitions. He was named All Conference, and then, All District in both his junior and senior years. He was named to the WPIAL 3rd Team Basketball All Stars as a senior, and was invited to play in the Colt Classic – Pennsylvania All Star Basketball Tournament.
Bob, who had only played basketball through his junior year in high school, had many teammates that had also played for the Gator football team. In fact, the other starting four players on the basketball team during his senior year were all athletes that also played football. So, before his senior year started at Gateway, Bob thought he'd give football a try. And man, it was one heck of a try.
Bob, who had never played football before his senior year, tried out for the football team and ended up earning a starting position. Not only did he start and earn another Varsity Letter in another sport, but he also went on to earn All Conference honors and an Honorable Mention on the Pennsylvania All State Football Team that year.
Bob's performance's as a two sport standout at Gateway High School earned him a four-year Football scholarship to Idaho State University where he continued his impressive athletic accomplishments.
Although his scholarship was for football, Bob, being a true two-sport athlete, made his way to the basketball court at Idaho State as a freshman and sophomore, and earned a position on the freshman and Varsity teams during those years. His JV basketball team not only managed to go undefeated one of those years, but it was Bob that led all scorers in their memorable perfect season. The highlight of his collegiate basketball experience came when, during the 1976-77 basketball season, he moved from the freshman team to the Varsity team that eventually played into the Final 8 of the NCAA Men's Basketball Tournament. His team went into the Western Regional in Provo, Utah, where, upon making the Final 8, they were defeated by a strong Running Rebels team from UNLV. Although the loss was disappointing, Bob had many memories forthcoming from the football field to help console him.
By the middle of his freshman football season at Idaho State, Bob had earned a starting position at Safety, where he remained the starter through his senior year. In his sophomore season, he was named to the All Conference 2nd Team and continued to improve as a player and as a leader. In both his junior and senior seasons Bob was elected Team Captain, and then honored as a 1st Team All Conference Safety. Among his many teammates over those years was current Head Coach of the Cincinnati Bengals, Marvin Lewis, who played in the same defensive backfield with Bob. As a testament to his brilliant career at Idaho State, not only was Bob named Conference Player of the Week a total of five times, he also earned Honorable Mention Honors as an All American Football player after his Senior year.
There is no doubt that Bob Matsey was one of the most accomplished two-sport athletes ever to go through Gateway, then continue into a storied career in Collegiate athletics. His accomplishments have been many, and he has made his alma mater proud.
Bob' most vivid memories of his Gateway High School Athletics career:
In his own words, his most vivid Basketball memory at Gateway: "Scoring 43 points against Wilkinsburg High, on their floor, fighting for 1st place in our WPIAL Division".
Again, in his own words, Bob's most vivid memory of his Gateway High School football experience: "Catching Wayne Emerick's 30-yard pass against Central Catholic that put us on the 10 yard line, and intercepting two passes against Central Catholic."