Beloved, Dedicated and Respected Coach and Teacher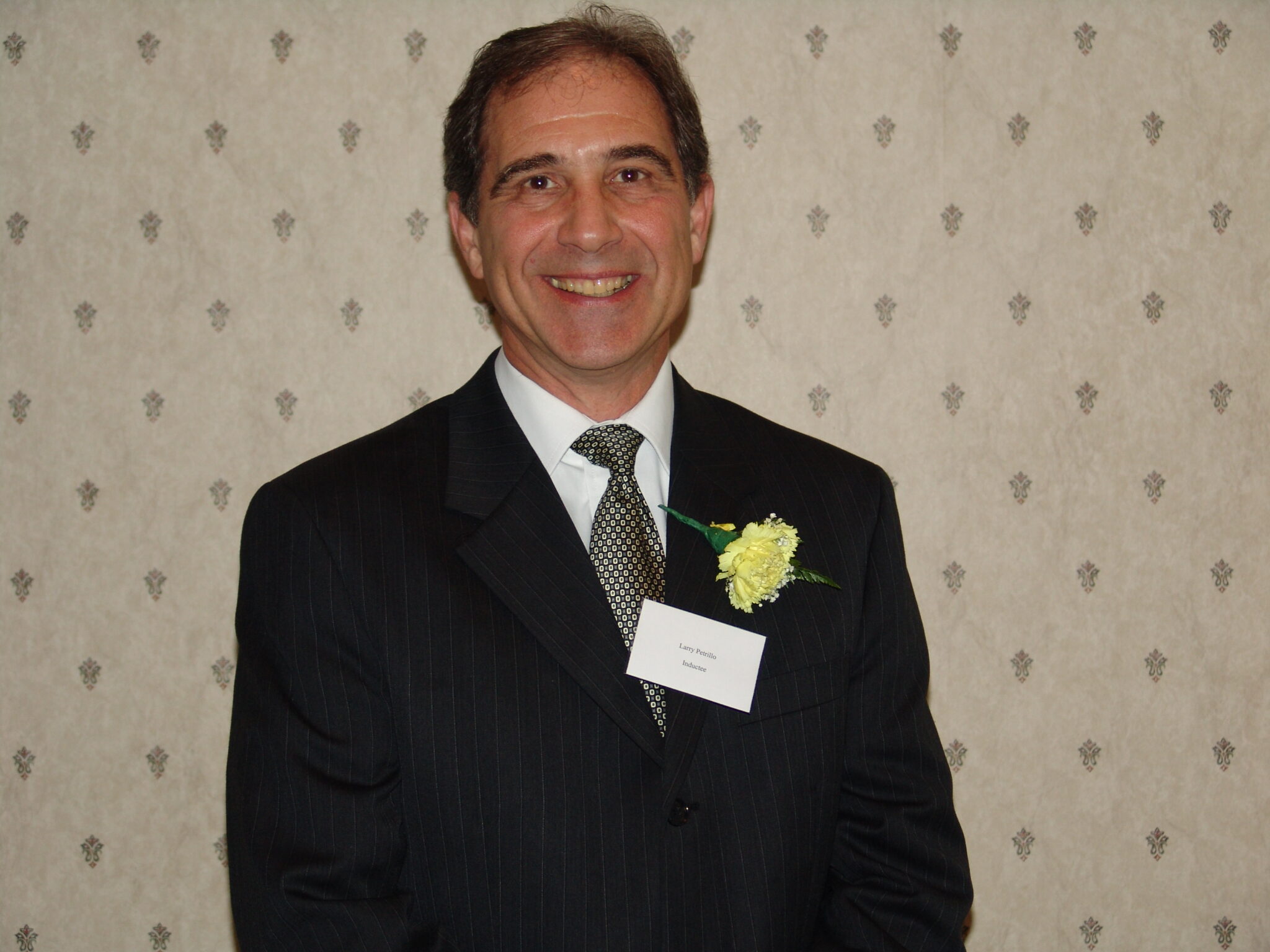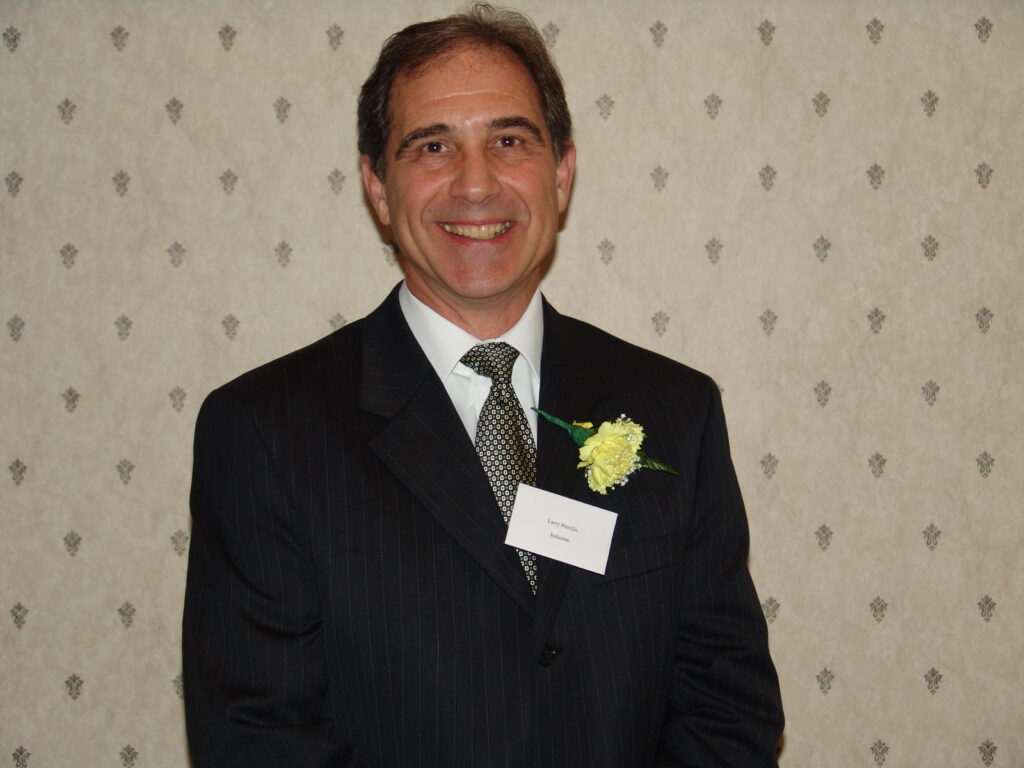 Larry was born in 1946 and grew up in Duquesne, Pa. He is the son of Dr. Andrew and Mrs. Rosella (Ruhe) Petrillo. He is the oldest of four children – Karen of Momoeville, David of Annapolis and Drew of Atlanta. At age 11 he began his competitive swim training with the Duquesne Dolphin Swim Club. During his high school years he served as class president three years, lettered four years in swimming and was co-captain his senior year. He was a four year WPIAL qualifier in two event, a three year qualifier for the Western Regional Championships, and a two year PIAA qualifier.
Larry graduated from Washington and Jefferson College in 1968 with a B.A. degree in Biology. He earned four varsity letters in swimming at W & Jsetting school records in three events. Larry was voted team MVP in his class for all four years and was co-captain his senior year. During his sophomore year the W &J team won the PAC Championships and he qualified in the 200 individual medley and 100 yard freestyle for the Division II NCAA Championships.
Upon graduating from W&J in 1968 he taught fifth grade at St. Joseph School in Port Vue. In 1969 he was hired by Gateway School District where he taught for the next 35 years. He earned a Masters in Arts in Teaching from Duquesne University in 1971. He began teaching Science at South Junior High School and in 1973 moved to the High School where he taught General, Academic and Honors Biology and was also the Science Department Chair for the past eight years. Larry was the Student Government advisor from 1977 to 1983 and was the Director of Allegheny County Student Councils for four years. He is currently beginning his ninth year as a member of the WPIAL Swim Steering Committee.
In 1970 Larry and Frank Muno started a winter competitive stroke program for age group swimmers, many of whom swam for one of Momoeville's six summer swim clubs. With the help of some concerned and influential parents, the East Suburban YMCA swim team was formed and eventually became the Momoeville Marlins which has been instrumental in the success of Gateway High School Swimming. Most of the high school record holders, PA State Champions and members of the Gateway Sports Hall of Fame began their swim careers as eight year olds with the Marlins. As one of the founders and first coaches, Larry takes pride and satisfaction to see the current program successfully continues because of the past and present efforts of former Gateway swimmers Craig Simpson, Jerry Bass, Ben Weiner, Sherrill Martin, Jason Kunkle and Gateway football quarterback, Rich Hrenko.
Larry managed and coached at Gateway Heights Swim Club for fifteen years. During that time the teams won two Eastern Swim Championships and the club developed strong learn-to-swim and competitive stroke programs. Coach "P" had former Gator swimmers Craig Simpson, Sherrill Martin, Anne (Spader) Kelley and Celeste (Makiel) Gaber providing integral coaching assistance during those years.
Larry's high school coaching at Gateway began as assistant to Frank Muno from 1970 to 1972. The 1970 Boys' team (had the PIAA awarded a State Champion Team award) won the coaches' mythical State Championship. From 1973 to 1977 he assumed the head coaching position. From 1977 to 1984, Larry pursued another degree, officiated PIAA and college swim meets and spent more time with his wife, Linda and their young daughters, Cara and Maria. From 1984 to 1996 he took over as the head coach for both the Boys' and Girls' teams. During his tenure as head coach, the Gator teams had a record of 263-90-4. The Gator teams won 10 section championships, three second place team finishes at the WPIAL Championships and three PIAA State Girls' team Championships. He has coached 20 WPIAL champions, 14 State Champions and 7 All-Americans.
During the 1997 and 1998 seasons, Larry took time off to watch his younger daughter compete for her high school swim team. From 1999 to 2003, he completed his coaching career as assistant coach to Herman DeMao. Larry recalls these last five years as exciting because of the closing of the old "swamp" and the opening of the new "swamp", going from a four lane pool to an eight lane pool with diving boards and electronic timing. The Gators adapted well and won four Girls' and two Boys', section titles.
His fondest memory would be very difficult to name. To name a few would be:
Watching Michelle Chow go undefeated in two sprint events all four years and winning eight individual gold medals; and then watching Melanie Morgan's three year gold medal dominance in the same sprint events and setting the state records. Fond memories include the 7O's and Mel Nash's amazing dominance in every event and 1977 when Scott Shearer became "his" first state champion by winning the 200 freestyle and setting the school record. Each trip to State College for the PIAA's had its own special swims and stories, especially in 1993 when he and Herman were stranded with the team for three days due to a big snow storm. As he looks at team pictures, putting a name to the faces, every memory evokes a source of thankfulness and pride to have been a part of each of these athletes performing to their personal best. All swimmers were not WPIAL qualifiers or record setters, but the looks on their faces as they swam their best will always be remembered.
He thanks the many fellow coaches of the East Suburban YMCA, Gateway Heights and Marlins teams. He has a special thank you to the following who coached with him at Gateway High School and are an integral part of the Gateway High School swimming legacy: Frank Muno, Don Vosnick, Sherry Reese, Mel Nash Sr. (diving coach), Barb Shaffer Nejman (Olympic diver and coach), Jani Riggs, Dale Miller, Chris Kale, Pierce Miller, Don Brown, Rich Hrenko, Lynda Hysong, Herman DeMao, Sandy Killinger, Jason Kunkle, Nicole Medwed, Chuck Mohan and Beth Halter (diving coaches), Melanie Morgan and Craig Simpson. As a recent retiree, Larry has more time to swim, golf, read, and tackle household projects. He lives in Harrison City with his wife Linda, a school nurse at Hempfield Area High School. Cara, a graduate of Penn State, is a business analyst for Johnson & Johnson and resides in Yardley, PA. Maria is a graduate of Notre Dame and is a consultant for Deloitte and Touche. She lives in Cambridge, Massachusetts with husband Joe.