Gateway Class of 1995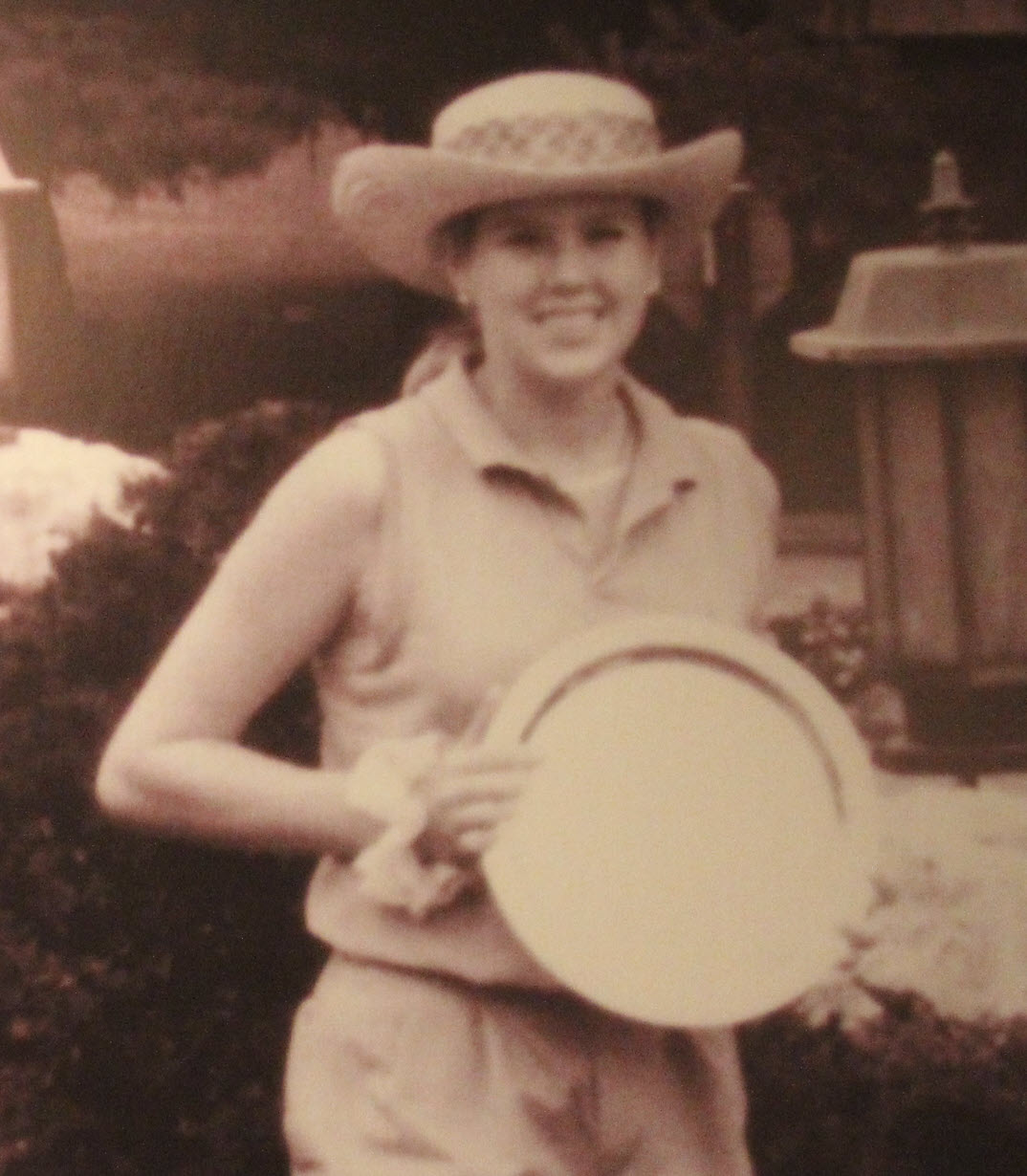 Shannon is extremely honored to be included in the Gateway Sports Hall of Fame Class of 2013. Golf has been a part of her life as long as she can remember. She owes much of her success to her first teacher, her father, Rege Ruane. She has always had a passion for the game as well as a competitive spirit. She played in her first golf tournament at the age of 12 and never looked back. She enjoyed the game to the point where all the hard work never really seemed like work at all.
Shannon Ruane is the only Gator in school history, male or female, to win the WPIAL Gold Medal Individual Golf Championship. Shannon began her Gateway Golf career as a sophomore in the fall of 1992 where she was the first and only girl to play on the Boys Varsity Golf Team. At that time, Gateway did not have a girls' golf team.
In the fall of 1993, Shannon finished fourth in the WPIAL Individual Girls' Championship that qualified her for the PIAA Championships in State College. At the challenging State College Elks Country Club, Shannon shot a two round total of 183 and finished twentieth out of a field of 39 golfers.
In the fall of 1994, at Fox Run Golf Course in Waterford, PA, Shannon won the WPIAL Girl's Championship posting a score of 82 in a field of 30 golfers. Again, she qualified for the PIAA Championships in State College where she shot a two round total of 165 and finished fourth out of a field of 40 golfers.
In July of 1994, Shannon won the Independent Insurance Agents Pa Junior Classic State Championship at Hershey Country Club bettering a field of 35 Golfers. By winning this particular tournament, she qualified for the National Tournament in Austin Texas where she finished in the middle of the field.
Shannon also played in four other national events including the "Hudson Junior Invitational" in northeast Ohio. These prestigious golf tournaments were extremely hard to become part of the field. Past Hudson winners included John Daley and Phil Mickelson. In 1994, she qualified for the PGA Junior Championship in Palm Beach, FL where she, once again, finished in the middle of the field.
Shannon graduated from Gateway High School in the spring of 1995. From that point forward for the next ten to twelve years, Shannon had an outstanding amateur golf career. From 1995 to 2006, Shannon was the ladies golf club champion at Alcoma Golf Club in Penn Hills. Shannon, along with then Alcoma Golf Pro Dennis Myrick, won the Tri State PGA Pro/Ladies Club Championship golf tournament in 2004.
In July of 1995, Shannon won the prestigious Pa Junior Girl's Golf Championship at Wildwood Country Club. She bettered a field of forty golfers for the win. Names on that trophy included the likes of Betsy King, Missy Berteotti and Carol Semple just to name a few. Also in 1995, she played in the AJGA Ping Myrtle Beach Classic and had a respectable finish. AJGA Tournaments only draw the best players in the country. It is very difficult to qualify for any of these events. You have to be one special golfer and Shannon was just that.
In the summer of 1998, Shannon played in the West Penn Open where she finished runner up at Nevillewood Country Club.
The majority of her career occurred outside of Gateway High School. She enjoyed great local, regional and national successes on many levels of competition. She continued to compete both locally and nationally through her twenty's. That was the time that she played her best and most competitive golf. She has since retired her golf clubs and now focuses on her family, especially her four year old daughter, Celia, who has a spark for the game too. Shannon has already began to share her knowledge, passion and experiences with her.
She will always be remembered in the annuls of Gateway as a WPIAL Champion.