Gateway Class of 1974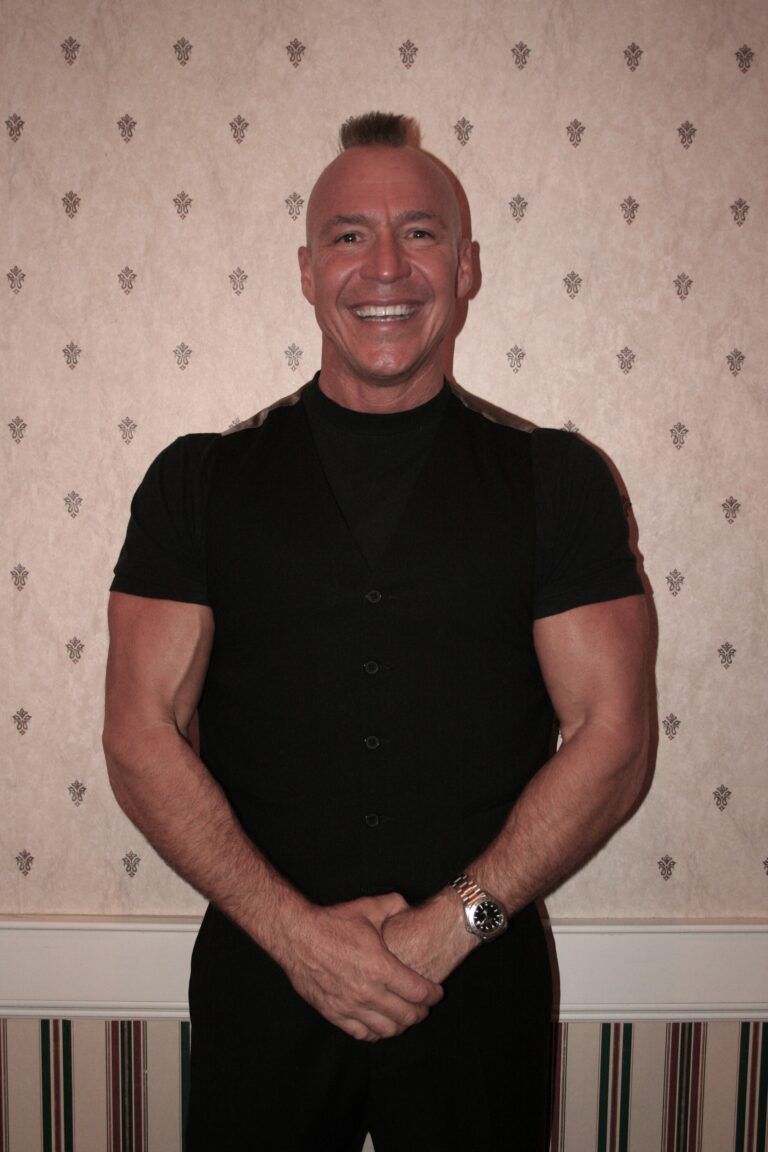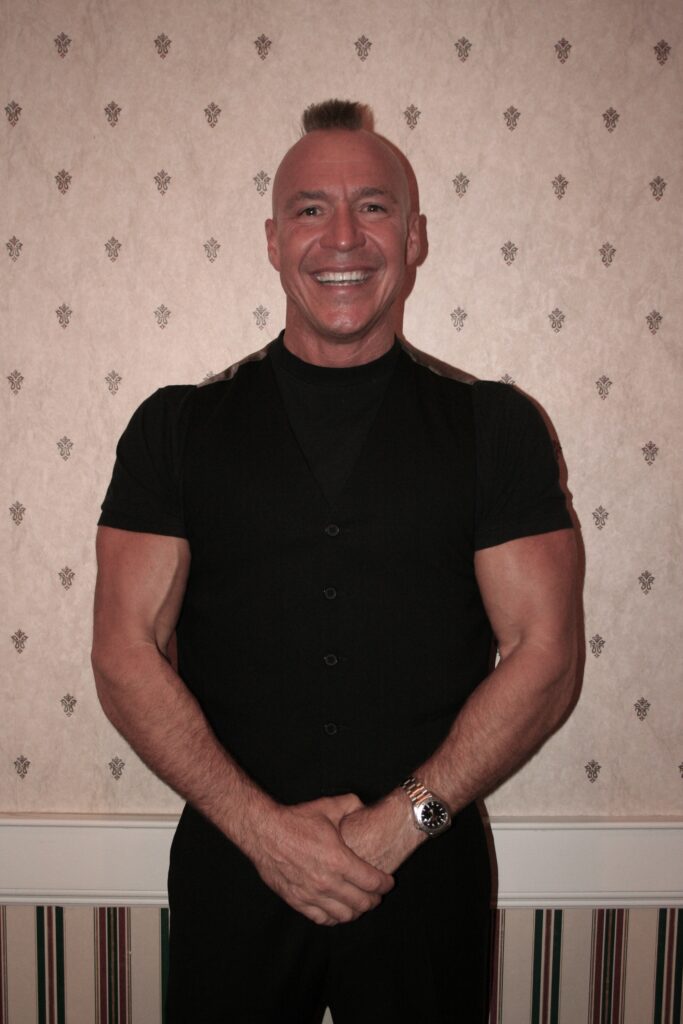 Tom Toman was arguably one of the greatest overall athletes to graduate from Gateway Senior High School. As an outstanding athlete, he could do anything in any sport. As an outstanding individual, he gave up of his high school weekends and summers volunteering to work with the special children at Camp Chipewee, a Monroeville Parks and Recreation program. These weekends and summers provided the building blocks for an outstanding future entertainment career.
Tom Toman was the greatest Jr High athlete ever to come up through the system. As a youngster, he would join his older brother Chuck and his friends as they lifted weights and worked out in the basement of the Toman household. Chuck never pushed Tommy, however, Chuck could see that his little brother was something special. Back at South Jr High, Coach Statnick had a gym class system that rated the students by athlete ability. He gave the students goals to achieve athletic status. He devised a system of difficult athlete endurance tests that would reward the student. The test results determined the color of trunks you wore for gym class; Average Wore Maroon, Better Than Average Wore White, Pretty Good Athlete Wore Blue, Only The Studs Wore Gold and there weren't that many. Within two weeks of his seventh grade gym class, Tom Toman was awarded his gold trunks, the first ever seventh grader to do so. Pretty Good Start!!!
Tom played Jr High basketball for hall of fame Coach Bob Holden. In his two years at South, his teams had combined records of 40 Wins 0 Losses.
His ninth grade basketball team won the Jr Valley League Championship defeating the Monroeville Jr High Braves at Gateway High Gymnasium.
Coaches remember that Tommy Toman was the toughest player and competitor that they had ever coached, yet he always had a smile on his face. He was the captain and leader of his eighth and ninth grade teams. He led by example. He practiced just as hard as he played. He was well respected by his teammates and his teammates followed him to glory. He was an outstanding defensive player, offensive scorer and offensive and defensive rebounder. Yes, he loved to compete, and yes, he wanted so much to win, but he also seemed to understand that it was still a game, and, he was going to enjoy playing.
Tom also was a two year starter for the volleyball team at South Jr High. Back then, volleyball was a one day tournament. His teams finished in second out of twenty four teams both years.
As a ninth grader, Tom made the Gateway Varsity Baseball team as a reserve. Through the years, not many ninth graders made the varsity squad.
Baseball greatness was in his future.
Tom's Jr High football career was second to none. In his two years at South, he was the starting tailback. He led the Tigers to two undefeated seasons and two conference championships. He played for hall of fame Coach Steve Statnick. When Tom was awarded his gold trunks in seventh grade, Coach Statnick was well aware of what was to come. He was by far the toughest, strongest and most hard nosed kid to come up through the system at that point. He was a great running back. He touched the football thirty times a game. He wanted the football. What a competitor. He had great hands. He had great speed. He was a good hitter. He had so much self confidence. There are no statistics from his South Jr High football days, however, it has been estimated that in ten games, he touched the ball (running, receiving and returning) two hundred times for two thousand yards and twenty touchdowns. As a teammate, I witnessed Tom against Highlands, our ninth grade year, carry the ball five times for two hundred and fifty yards and five touchdowns in the first half. It was like he was in his own world. Opponents were so inferior. They couldn't tackle Tom for whatever reason. He wouldn't go down. Too Strong, Too Fast, Too Much Desire!!!
Simply an unmatched Jr High career.
Of course like many great athletes, Tom suffered a knee injury during Jr High that required two surgeries and lengthy rehab. The operations were successful. As a result, Tom could not play jr varsity football as a sophomore at Gateway. Had he been healthy, he probably would have played varsity football and skipped jr varsity anyway. However, once the knee was fixed, as a junior, Tom became an integral part of the 1972 Gateway WPIAL and PIAA Championship football team.
Looking back at the 1972 team, it was the right athletes coming together at the right time in Gateway football history. Tom is the third member of the 1972 team to be inducted individually. Just a tremendous group of athletes.
Tom was the starting wingback and spent most of his time and as a receiver. The 1972 team was one of the first teams in WPIAL history to play at Three Rivers Stadium. In the semi-final game against Kiski, Tom caught four passes for thirty yards. Doesn't seem like much, however, the catches were for big first downs and very tough catches. Kiski Coach Dilts commented on two of those great catches in the next days sports section. The following week, at Pitt stadium, the Gators defeated the Jeannette Jayhawks for their second championship in four years. During the 1972 season, including playoffs, Tom rushed for 269 yards and was the leading receiver with 25 catches for 378 yards. When Tom left Pitt stadium that day, nobody realized that he wore his last Gateway Gator football jersey. He would not play as a senior. He decided that he needed to save his knees for baseball. The following year, the Gators were defeated in the WPIAL semi-finals by New Castle. Would Tommy have made a difference that season?
Baseball became his passion and sport of choice. As a freshman, he made the varsity squad. As a sophomore, he became a starter. As a junior and senior he became the captain of the team. Tom was an outfielder with outstanding speed and a tremendous throwing arm. He would catch fly balls that others could not reach. He would hold runners from that extra base.
When Tom was at bat, you could see his outstanding concentration in his eyes. He was a tremendous hitter and could run like a deer. He always took the extra base and would steal bases at will. Coach Michaels always let Tom make his own calls when he was on base. He hit for average, he hit for power, he drove in runs and he stole bases. The only problem in high school was the fact that he did not have a great supporting cast as he never played on a conference winner and never made the WPIAL baseball playoffs. He graduated Gateway Senior High School with Honors.
Tommy did not play Monroeville American Legion baseball. After his sophomore baseball year at Gateway, he tried out for a highly successful local travel baseball team called the Little Pirates. The team was made up of local talented baseball players ages fifteen to eighteen. You had to be pretty good to make this squad and crack the starting line up. The team was associated with the major league Pittsburgh Pirates. Their schedule included games against local American Legion teams and other American Legion All Star teams from across the country. Tommy played at Three Rivers Stadium dozens of times. He was an outstanding outfielder and always led the team in stolen bases. He received some great exposure playing for the Little Pirates.
Tom received many scholarship letters from major colleges including: USC, Arizona, Notre Dame and Texas to name a few. Tom had a promise from the Pittsburgh Pirates to be drafted very early. He was drafted by the Chicago White Sox in the sixth round of the 1974 baseball draft. College would have to wait. He chose to pursue a baseball career at that time. In the minors he played rookie league baseball, A baseball and AA baseball all for the Chicago White Sox. His AA manager was Tony Larrusso. During his four years with the White Sox, he was voted as the most popular player by his peers. In 1979, he was traded to the Pittsburgh Pirates and worked out with their AAA club that included players such as Tony Pena and Omar Moreno. Before he played a game for the Pirates, he was traded to the Houston Astros and assigned to their Florida State Class A team. They figured that he could help develop their young talent because he was considered a great people person. He played one season for the Astros, 1979, and decided not to report in 1980 ending a five year professional baseball career.
Also, in the 1970's, Tommy ran several marathons (26.21 Miles).
Tom's dad, Chuck Sr, who passed away in 1986, was a definitely a role model for Tom. He was an all conference running back for Leechburg High (now part of Kiski) back around 1940. He also excelled at basketball and baseball. He received a football scholarship to attend Duquesne University. Back then, Duquesne was big time college football. He was inducted into the Armstrong County Sports Hall of Fame. Chuck Sr claimed that he was actually faster than Tommy.
After Tommy's retirement from minor league baseball, he returned to the University of Pittsburgh where he received his undergraduate and
masters degrees in special education (magna cum laude) in 1982. He taught and entertained deaf and blind children for seven years at the Western Pa School for the Blind. The volunteer work with Camp Chipewee back in high school led to Tommy choosing this career direction. It was at Camp Chipewee that Tom first was made up as a clown.
Tommy has become a Pittsburgh legend in the entertainment field. His character, Buffo the Clown, has made him somewhat of a local celebrity. His claim to be the world's strongest clown is not just a conversation piece. Bring on Bozo and any others that want to compete. Currently, Tommy is fifty years old and weighs two hundred pounds. How about this list: rips thick phone books in half, breaks cement blocks, juggles bowling balls, lies on bed of nails, walks on broken glass and machetes, balances people sitting on chairs with his face, eats fire, unicycles, stiltwalks, tightrope walks, bench presses four hundred pounds, deadlifts five hundred pounds and squats five hundred pounds. He also used to take a swim on January 1st of each year with the local polar bears. Bring on all comers!!!
Tom's mom, Mrs Toman, still lives in Monroeville. His brothers and sisters, Chuck-Jim-John-Carol-Nancy-Mary, live all throughout the country. The love of his life, Nancy, has been with him for twenty six years and counting.
We asked Tommy about his most vivid memory while at Gateway and he said that playing football at Three Rivers Stadium and Pitt Stadium in 1972 and winning the WPIAL and PIAA football championships were definitely unmatched career sports moments.
"Tommy, you were one of the finest athletes that I have ever coached. You did more for the football program in the one year than others did in three. You were an absolute perfect receiver. You were an ideal slotback. You ran the counters and reverses extremely well. You had great leaping ability. You had tremendous speed. You were as graceful as a swan. I can remember your circus catches especially the one right in front of me at the 50 yard line where you completely gave your body up for the football thrown by O'Toole. Many of your catches were for big first downs. I remember two in particular against Kiski in the WPIAL semi-finals at Three Rivers. You made plays when needed. I am grateful that you were able to give the Gators that one great year in 1972. Congratulations on a terrific athletic career. You are a fine addition to the Gateway Sports Hall of Fame."

Pete Antimarino