1939-2019
Respected And Dedicated Teacher, Athletic Faculty Manager and Athletic Director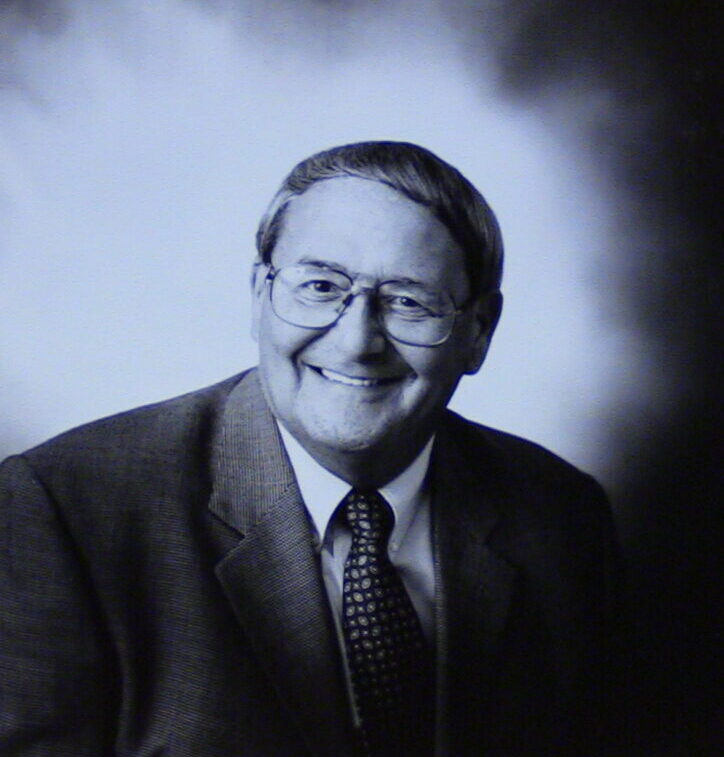 Larry Phillips was born in McKeesport, PA and graduated from McKeesport High School. Although intensely interested in sports, he did not participate in high school athletics.
After receiving a bachelors degree in science from Fort Hays State University in 1964, Larry began his teaching career at Paola High School in Paola, Kansas. He taught biology there for five years until moving back to Pennsylvania in 1969. While at Paola High, he became the head boys varsity basketball coach and head tennis coach for four years. He also served as an assistant football coach for three years until resigning his positions to accept a job at Gateway.
Larry arrived at Gateway in 1969. He began teaching various science courses and continued teaching science for the next twenty-nine years. He finished his teaching career instructing students in advanced biology and chemistry. 1969 was a great year to arrive at Gateway. The Gator football team won the WPIAL title and Gateway sports was taken to a new level.
Being a sports junkie, Larry became an impassioned supporter of any black and gold athletic activity.
In the spring of 1970, a gentleman by the name of Henry Furrie made Larry the first boys tennis coach at Gateway. The position as tennis coach lasted for four years until Larry Hanley became Gateway's athletic director in 1973. At this time a new position was created to help with athletics. In the fall of 1973, Larry became the faculty manager for Gateway athletics.
With his new position, Larry became close to the high school's sports scene. Working closely with Larry Hanley, he did everything related to athletics except coaching. This continued for the next twenty-five years, including being the equipment manager for a few years. When Larry Hanley left Gateway in 1995, Larry became the athletic director until his retirement in June of 1998. For a quarter of a century, he was involved with Gateway athletics. The duties of the athletic department included everything from scheduling umpires, referees, buses, sporting events in many boys and girls sports as well as dealing with coaches, parents and school administrators.
Larry did a fine job for the Gateway School District.
Larry currently is retired and lives in Irwin, PA with his wife of thirty-four years, Doris (better known as Cookie). He has one married daughter, Erin, who lives in Maryland.
As far as athletics go, Larry played four years of basketball at Fort Hays State University in Hays, Kansas, located in western Kansas. He lettered his last two years for a team that reached the NAIA national semifinals twice. His team lost in the final four to Grambling and Pan American which were led respectively by future NBA stars Willis Reed and Luke Jackson.
We asked Larry about his most vivid memory of Gateway High School Athletics:
"When you are involved with an athletic program for more than twenty five years, you have a mind full of memories. Sure there were many satisfying victories and not so many happy defeats, but certain things will stay with you much longer than the wins and losses. There was a dedication put forth by the coaches and student athletes to reach their potential. The respect shown me by Gateway student athletes both in the classroom and in the athletic environment was and is very touching. The most vivid memory that I will always cherish occurred on Friday evening September 22, 2000 at the Gator homecoming football game with Latrobe High at the Gateway Stadium. I had been away from Gateway athletics for more than two years when a former basketball player came up to me and said, " You taught me a little chemistry (holding two fingers inches apart) You tried to teach me the correct way to shoot free throws and failed, but you taught me more about life than anything else (holding his arms far apart)" That one conversation on that night at Gateway stadium made a retired teacher, faculty manager and athletic director feel pretty good."

Larry Phillips, 2000
A personal note to Art & Larry:
Art Betts and Larry Philips, you are both very deserving of this honor here tonight. Most successful organizations have a close-knit staff working together unselfishly and placing the team's success as the number one priority. Art and Larry, you were two men that Gateway could count on every day. You two added passion and character to our athletic programs and truly made Gateway a special place to be.

Art, it was a pleasure being associated with such a loyal and hardworking person. Without a doubt you were a player's coach who received a great deal of respect from them. Your leadership and inspirational qualities contributed to the success of our football program.  Art, you gave us your best years as defensive coach, bringing us several W.P.l.A.L. championships along with state and even national recognition. I want to thank you for the great job you did instilling mental toughness into our always strong defensive unit. Our defense was always highly regarded throughout the W.P.I.A.L. with you as our leader.  In my mind's eye, I can still see you along the sidelines with your pants rolled up, shouting out encouragement to our defense. They would always perform well and certainly played their hearts out for you every game. Art as we honor you tonight, I wish you and Margie continued good health and success in your retirement years.

Larry, you worked diligently behind the scenes contributing to the success of all our athletic programs at Gateway. As our athletic administrator/ faculty manager/equipment manager-you wore many hats- you always did more than what was expected. The players and coaches always depended on your expertise and you were always available. I especially want to thank you for your help after school hours. Lost or misplaced equipment was always an issue, but you somehow got the players on to the practice field on time.

Larry, I learned one thing from our equipment salesman, Bill Feeney. One day I questioned him about the quality of game pants we were purchasing. Bill reminded me that I should worry more about getting the ball across the goal line and let you worry about the equipment. That message helped me continue our good relationship. Larry, good luck in your retirement. It will always be a pleasure being associated with such a fine person.

Pete Antimarino, 11-11-2000